Contact: 
Beth Kwon
bkwon@barnard.edu
(212) 854-2037

FOR IMMEDIATE RELEASE
NEW YORK, FEBRUARY 8, 2017 – Dr. Joanne Liu, the international president of Médecins Sans Frontières (Doctors Without Borders) and associate professor of medicine at the University of Montreal, will deliver the keynote address to the Class of 2017 at Barnard College's 125th Commencement May 17, 2017, at 4 p.m. at Radio City Music Hall in New York City. Liu will also receive the Barnard Medal of Distinction, the College's highest honor, together with three other honorees: Johnnetta Betsch Cole, director of the Smithsonian National Museum of African Art; Diane von Furstenberg, legendary fashion designer and philanthropist; and Zainab Salbi, best-selling author and founder of Women for Women International.
"Dr. Liu's career is a testimony to her enduring passion and empathy for humanity," said Interim President and COO Rob Goldberg. "She has dedicated her life to serving the people who need it most—refugees, women and children around the world. We believe her professional and personal experiences will empower and inspire our graduates, and it will be an honor to welcome her to Barnard's Commencement this year."
In recent years, Barnard's Commencement speakers have included New America executive and Princeton University scholar Anne-Marie Slaughter, U.S. Ambassador to the United Nations Samantha Power, Planned Parenthood Federation of America President Cecile Richards, Nobel Peace Prize recipient Leymah Gbowee, President Barack Obama, actress Meryl Streep and former U.S. Secretary of State Hillary Rodham Clinton.
Founded in 1889, Barnard was the only college in New York City, and one of the few in the nation, where women could receive the same rigorous and challenging education available to men. Today, as the world-renowned liberal arts college for women at Columbia University, Barnard remains devoted to empowering extraordinary women to become even more exceptional. To request admission or for more information on Barnard's Commencement, contact Barnard Media Relations at 212-854-2037 or mediarelations@barnard.edu.
###
High-resolution photos of the medalists are available for download by clicking here.
About the Medalists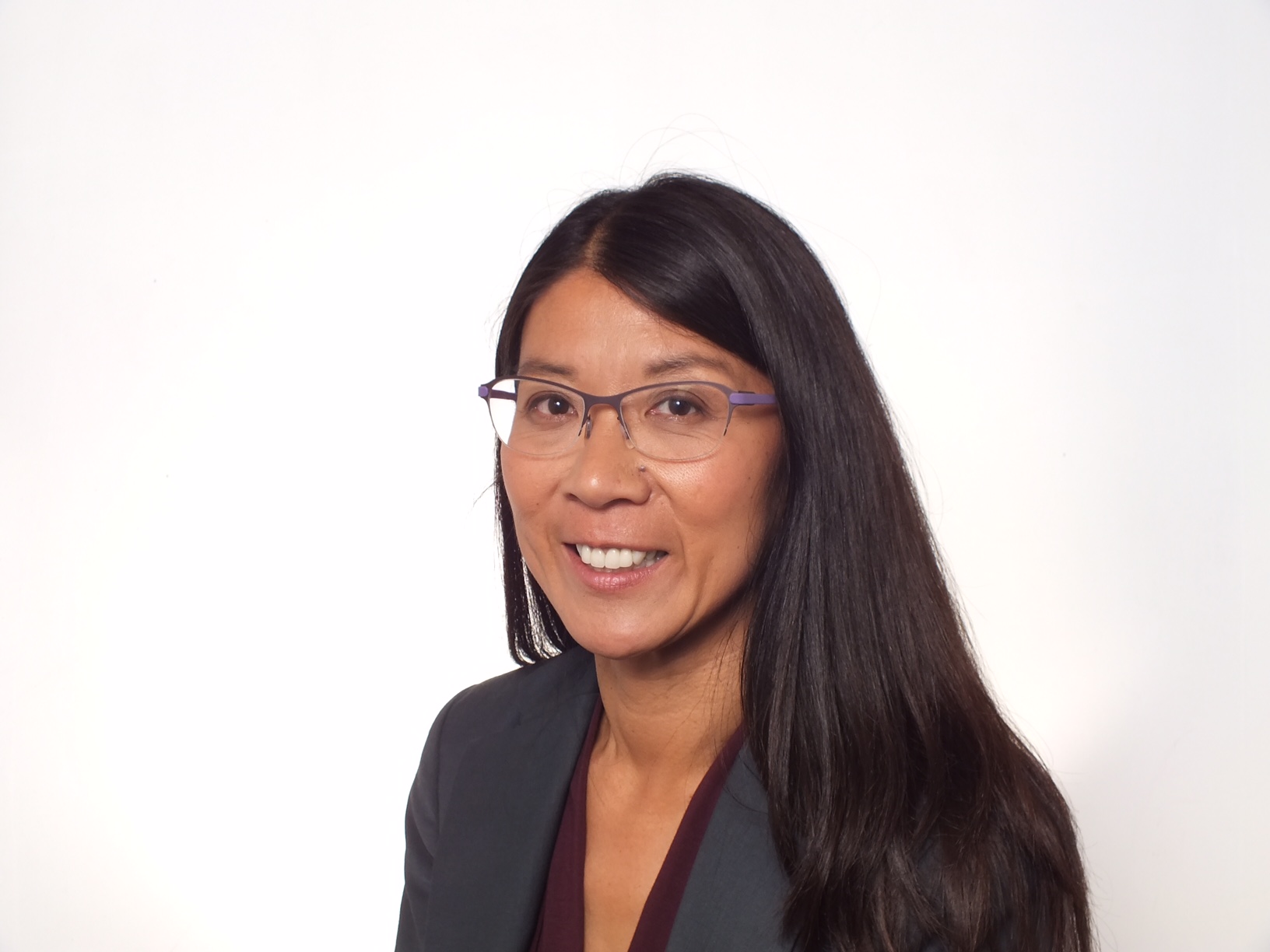 Dr. Joanne Liu was elected international president of Médecins Sans Frontières (MSF)/Doctors Without Borders in 2013. Since its founding in 1971, the organization has helped people worldwide where the need is greatest, delivering emergency medical aid to those affected by conflict, epidemics, disasters or exclusion from health care.
Liu began MSF fieldwork in 1996 and, in the decades since, has undertaken over twenty missions in Central Africa, Central Asia and the Middle East. Her operational contributions range from introducing comprehensive medical care for survivors of sexual violence to developing a telemedicine platform connecting physicians in remote sites with medical specialists worldwide.
A staunch advocate of anchoring MSF's identity in field-based, quality-driven patient care, Liu seeks to introduce the same focus into the global health arena. She has received many awards, including the Royal College of Physicians and Surgeons of Canada's Teasdale-Corti Humanitarian Award 2013 and Officer of the Government of Quebec 2015.
Liu trained at McGill University School of Medicine and specialized in pediatrics at Sainte-Justine Hospital, Montréal. An associate professor at the University of Montréal and a professor in practice at McGill, she holds a fellowship in pediatric emergency medicine from New York University School of Medicine and earned an International Masters in Health Leadership from McGill.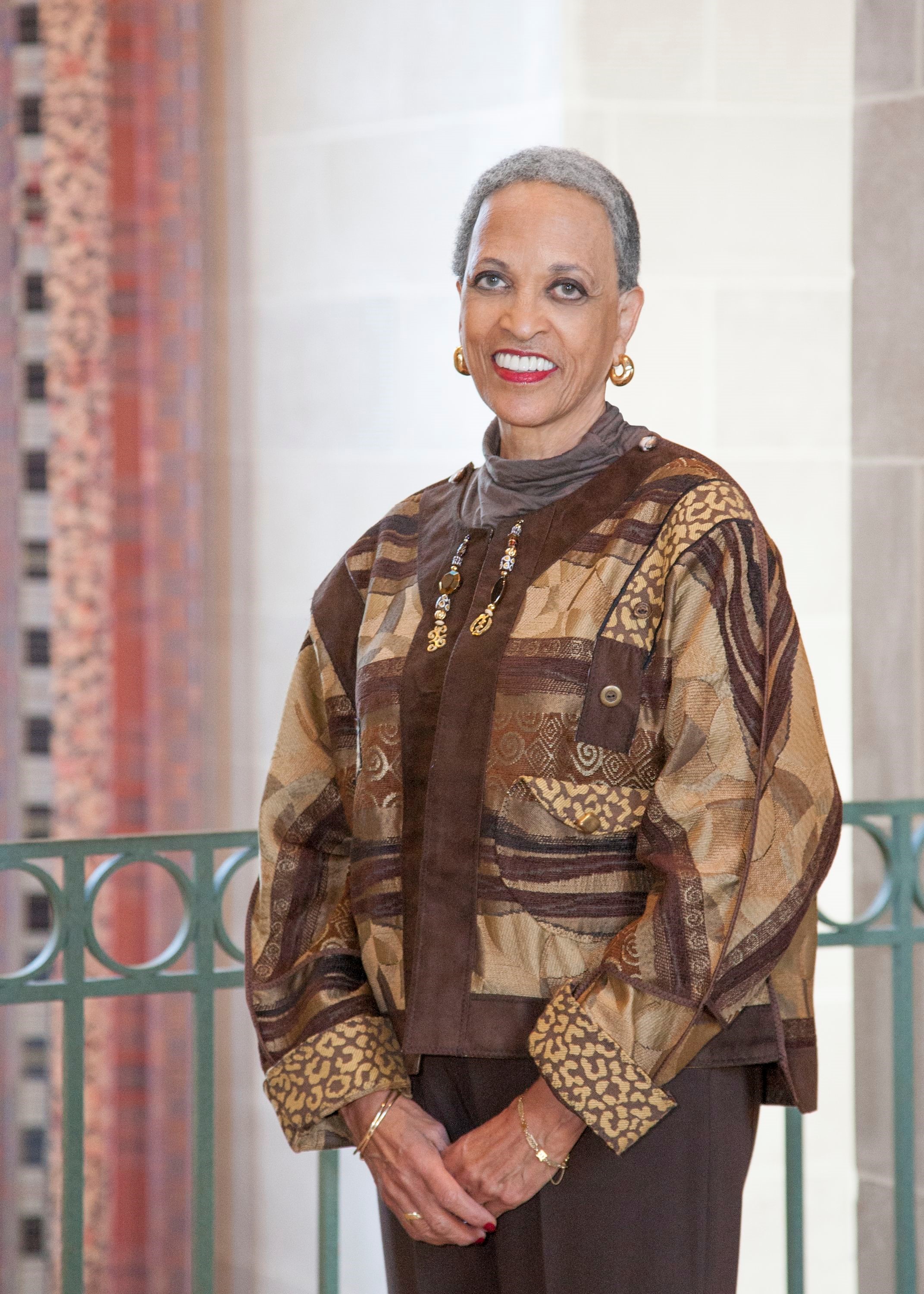 Johnnetta Betsch Cole has had a long and distinguished career as an educator and humanitarian, including making history when she became the first African-American woman to serve as president of Spelman College. Later, she also served as president of Bennett College for Women. Most recently, Cole was the director of the Smithsonian National Museum of African Art, appointed in March 2009 and serving until March 2017. She currently serves on the Scholarly Advisory Board for the Smithsonian's National Museum of African American History and Culture, which opened last September on the National Mall.
Cole received her bachelor's degree at Oberlin College and earned a master's degree and doctorate. in anthropology with a focus on African studies from Northwestern University, eventually retiring from Emory University as a professor emerita and the Presidential Distinguished Professor of Anthropology, Women's Studies, and African American Studies. Cole has been the president of the board of the Association of Art Museum Directors and the recipient of numerous awards and honorary degrees. She also serves on the boards of many charitable and corporate groups.
From 2004 to 2006, Cole was the chair of the board of United Way of America, the first African-American to serve in that position. She has served on the corporate boards of Home Depot, Merck and Nation's Bank South, and was the first woman to serve on the board of Coca-Cola Enterprises. Married to James D. Staton Jr., she has three sons, one stepson and three grandchildren. Cole is also a mentor to many young women and men.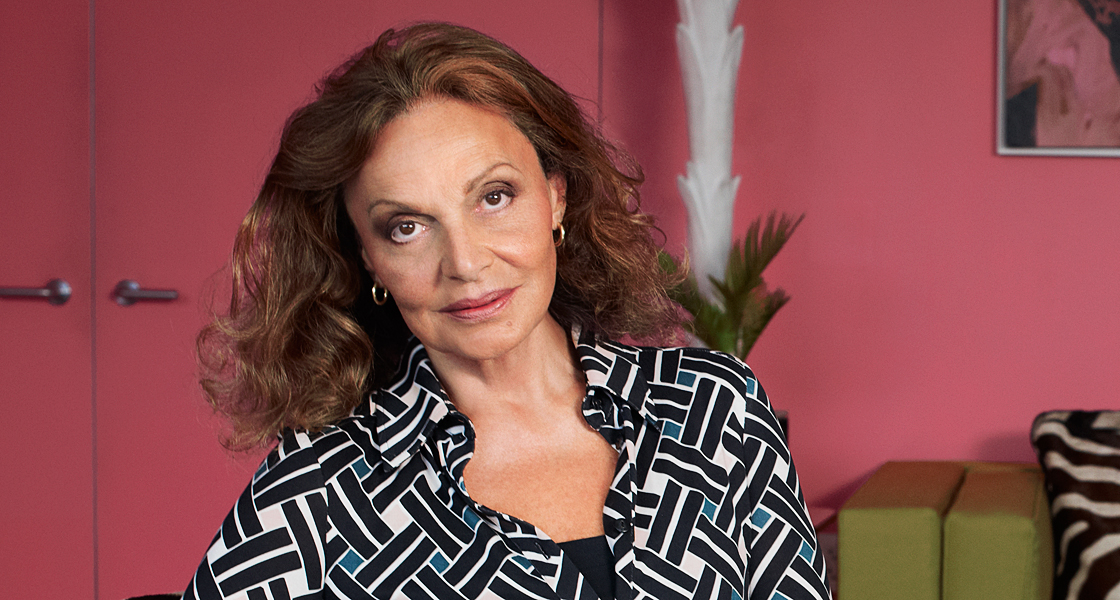 Diane von Furstenberg entered the world of American fashion in 1970 when she arrived in New York from Europe with a suitcase full of jersey dresses she had designed. In 1974, she created the wrap dress, which came to symbolize power and independence for an entire generation of women. By 1976, she had sold more than five million of her famous dresses and was featured on the cover of Newsweek.
In 2005, von Furstenberg received the Lifetime Achievement Award from the Council of Fashion Designers of America (CFDA) for her impact on fashion. Now, as the council's chairman, she dedicates herself to fostering emerging talent and has grown the organization to over 500 members.
Von Furstenberg's commitment to empowering women is also expressed through philanthropy and mentorship.  In 2010, with the Diller-von Furstenberg Family Foundation, she established the DVF Awards to honor and provide grants to women who have displayed leadership, strength and courage in their commitment to their causes. In 2014, von Furstenberg published her memoir, The Woman I Wanted to Be, and the iconic wrap dress was celebrated with the "Journey of a Dress" exhibition in Los Angeles. In 2015, she was named one of TIME's 100 Most Influential People.
Von Furstenberg is on the boards of Vital Voices, an organization that supports female leaders and entrepreneurs around the world; the Statue of Liberty–Ellis Island Foundation; and The Shed, the new center for cultural innovation in New York City. And, as a vocal member of the community, she was actively involved in the campaign to save the historic High Line railway and develop the High Line into what it is today.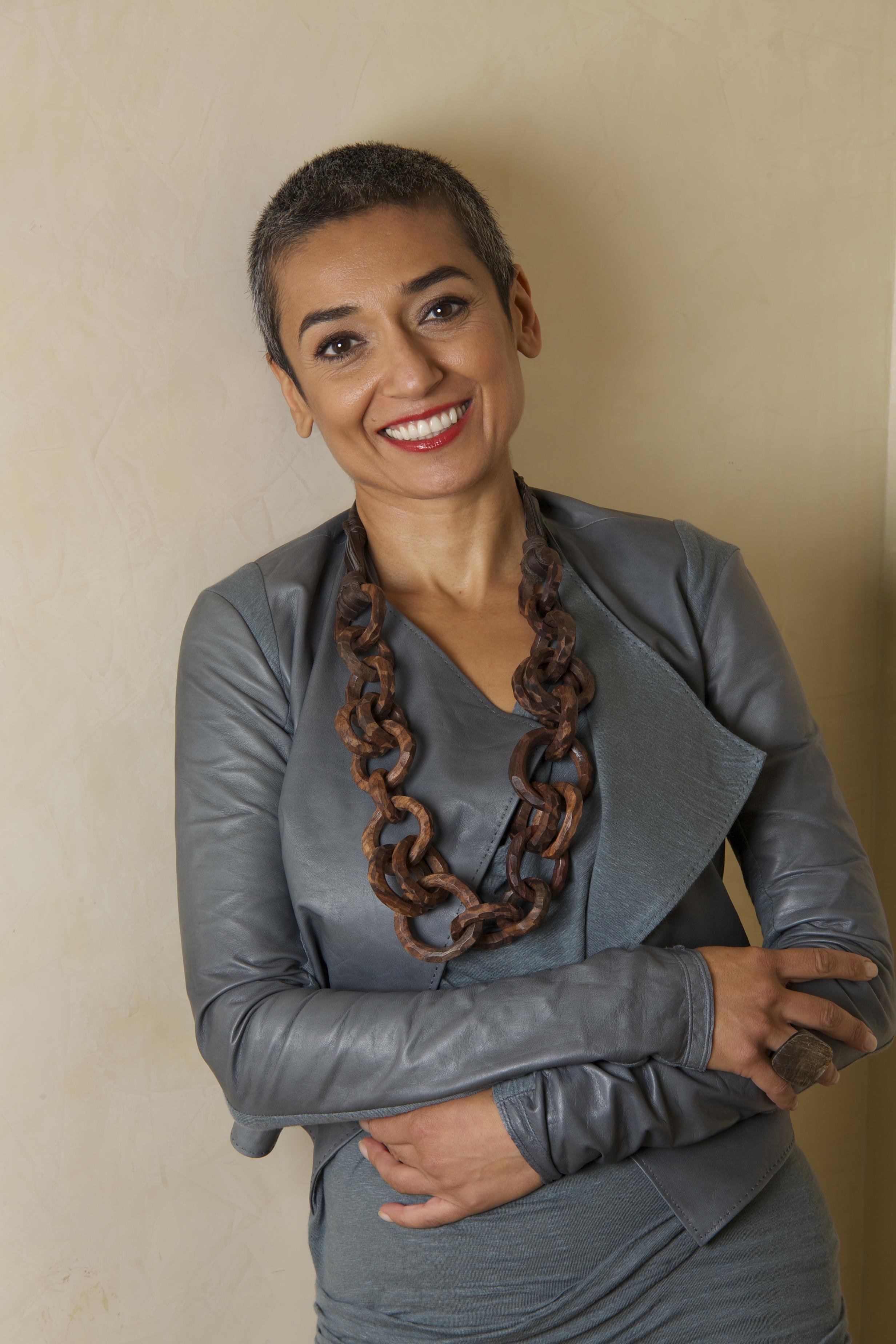 Zainab Salbi was the CEO of Women for Women International from 1993 to 2011. At age 23, Salbi founded this grassroots humanitarian and development organization dedicated to serving women survivors of wars by offering support, tools and access to life-changing skills to help them move from crisis and poverty to stability and economic self-sufficiency. Under her leadership Women for Women International grew from assisting 30 women to aiding more than 400,000 women in eight conflict areas, impacting more than 1.7 million family members.
In October 2015, Salbi launched The Nida'a Show, a groundbreaking talk show dedicated to addressing and inspiring women in the Arab world. The show started with the historic first interview of Oprah Winfrey in the Arab world. In November 2016, Salbi launched The Zainab Salbi Project, an original global series in collaboration with Huffington Post and AOL. In her new series, she fearlessly travels the world shedding light on global issues through the incredible personal stories of people who are struggling, surviving and thriving in a sea of conflict.
People Magazine named Salbi one of the "25 Women Changing the World" and Foreign Policy Magazine named her one of the "100 Leading Global Thinkers." She is the author of several books, including the bestseller Between Two Worlds: Escape from Tyranny: Growing Up in the Shadow of Saddam (with Laurie Becklund). She is currently the editor at large at Women in the World in association with The New York Times.