During the 2015-2016 academic year, awards were presented to Barnard's exceptional faculty to honor their commitment to teaching. 
Ann Whitney Olin Professorships 
The Ann Whitney Olin Professorships is for excellence in scholarship and teaching and includes $2,000 per year in research funds. 
Joel B. Kaye, professor of history, joined the faculty in 1992. In addition to his teaching duties, Kaye is affiliated with the medieval and Renaissance studies program. His scholarly interests center on medieval intellectual history, with special interests in the history of science and the history of economic and political thought. 
Nancy Worman, professor of classics, joined the faculty  in 1996. Worman has chaired the Program in Comparative Literature and is affiliated with the Department of Women's, Gender and Sexuality Studies. Her teaching interests include courses in classics and comparative literature such as Introduction to Comparative Literature, The Classical Tradition, Ancient Literary Criticism, Poetics of the Mouthand, and The Major Seminar for Classics and Ancient Studies.
Excellence in Teaching Award  
The commendation for Excellence in Teaching Award recognizes a faculty member who has made a difference in the teaching climate of the College.
Rae Silver, professor of psychology, has been a member of  the faculty since 1976 and has taught courses in Quantitative Reasoning, Neuroscience and Psychology. Her two research areas focus on sleep-wake cycles and their neural bases, and on immune/nervous system interactions in the brain.
Neferti Xina M. Tadiar, professor of women's, gender, and sexuality studies, joined the faculty in 2006. Tadiar's work examines the role of cultural practice and social imagination in the production of wealth, power, marginality, and liberatory movements in the context of global relations.
Gladys Brooks Junior Faculty Excellence in Teaching Award
The Gladys Brooks Junior Faculty Excellence in Teaching Award recognizes considerable individual achievements of tenure-track/tenure-eligible assistant professors.
Orlando Bentancor, assistant professor of Spanish and Latin American cultures joined the faculty in 2008. His main interests include colonial Latin American literature and intellectual history; medieval and early modern Spanish philosophy; literature, science, and technology; and poststructuralist philosophy and postcolonial theory. He taught previously at Princeton University and the University of Southern California. 
Marisa Buzzeo '01 is an assistant professor of chemistry. Her research is focused on the use of electrochemical techniques to examine fundamental properties and potential sensing applications of naturally redox-active biological systems. Prior to joining the Barnard faculty, she was a visiting research scientist at Columbia University's nanocenter and a postdoctoral scholar at the California Institute of Technology, in the laboratory of Prof. Jacqueline K. Barton '74.
Tow Award for Innovative and Outstanding Pedagogy
The Tow Award for Innovative and Outstanding Pedagogy, which recognizes an exemplary member of the Barnard Faculty who combines scholarship and pedagogy in creative ways, maximizing the impacts of both.
Anne Higonnet, Professor of Art History
Anne Higonnet is a professor of art history.  Her teaching interests include eighteenth, nineteenth and early twentieth century art, childhood, and collecting.  She has published five print books and dozens of articles on topics ranging from Impressionism to contemporary photography, and her many awards include Guggenheim, Getty, Social Science Research Council fellowships, and a Barnard Presidential Research Award, as well as grants from the Howard and Kress Foundations.
Tow Professorships for Distinguished Scholars and Practitioners
The Tow Professorships for Distinguished Scholars and Practitioners includes $10,000 research/professional development fund and summer stipend each year for two years.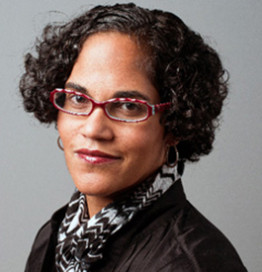 Monica L. Miller, associate professor of English,  joined the faculty in 2001. Miller specializes in African-American and American literature and cultural studies. Her research interests include twentieth- and twenty-first-century African-American literature, film, and contemporary art; contemporary literature and cultural studies of the black diaspora; performance studies; and intersectional studies of race, gender, and sexuality.
Randall Reback, associate professor of economics, joined the faculty in 2003. In addition to his teaching duties for the department of economics, Reback is affiliated with the urban studies program.  He has  a particular interest in the economics of education and his work has been recognized by the AERA/NSF/Institute for Education Sciences Research, the American Education Finance Association, and the National Institute of Mental Health.