For the first time in its eight-year history, the Barnard Global Symposium took place in Europe, gathering hundreds of prominent European leaders in business, government, and the fashion industry to discuss the rapidly changing policies influencing women's roles in the workplace and beyond. The symposium in Paris comes on the heels of recent findings by the World Economic Forum, that only 28 percent of workplace leadership roles worldwide are held by women.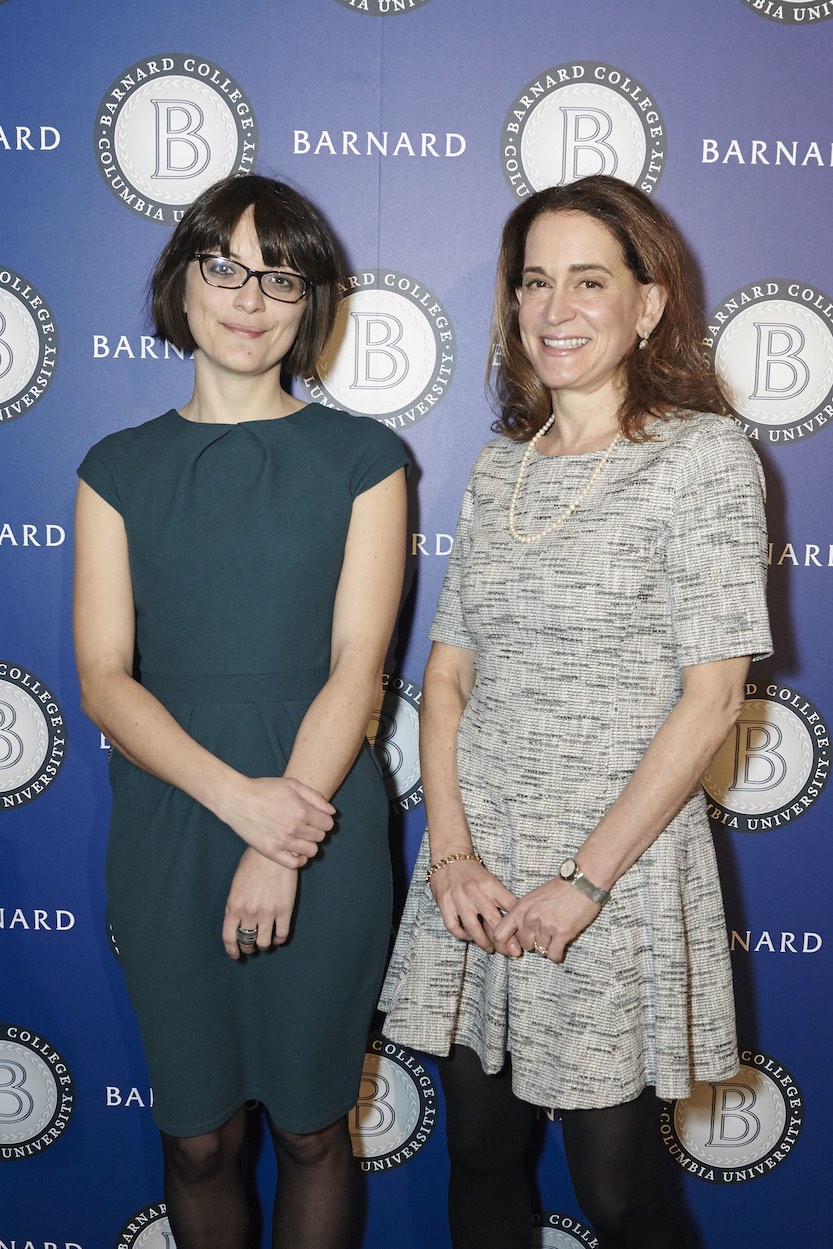 The keynote speech was delivered by Célia Blauel, deputy mayor of Paris, who said that she had changed her mind about the 2014 gender parity law that, among other things, threatened to fine political parties that did not run female candidates. "Although I was initially critical of the law for equal representation in politics, I would not be here today if it weren't for this law," she said.
Laws for equal representation, and quotas, were the topic of the day's first panel, Rise to the Top: The Landscape of Leadership. Panelists discussed the ways in which governments and corporations across Europe are approaching this issue—whether by passing legislation that mandates gender quotas or by developing new corporate policies for succession. Among the panelists was Réjane Sénac, CNRS tenured researcher at the Centre for Political Research at Sciences Po and president of the Parity Commission of the High Council for Gender Equality. She said many of the biggest issues in workplace equality are not addressed simply by having equal numbers of women and men represented on boards.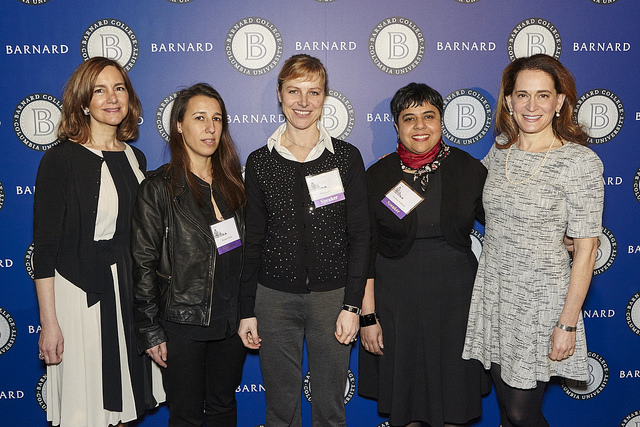 "If you look at the profile of female and male members of the board (in France), you can see the profile is not the same for women and for men, and that's a problem. The profile of the women is younger, more international, with more facility with digital technology and with less career experience, which does not solve issues of equality," Sénac said. 
Sucheta Nadkarni, Sinyi Professor of Chinese Management at the University of Cambridge, Judge Business School, discusses the two schools of thought arguing for gender parity in leadership. 
Throughout the day, panelists also discussed workplace policies impacting family responsibilities across Europe; and fashion's impact on gender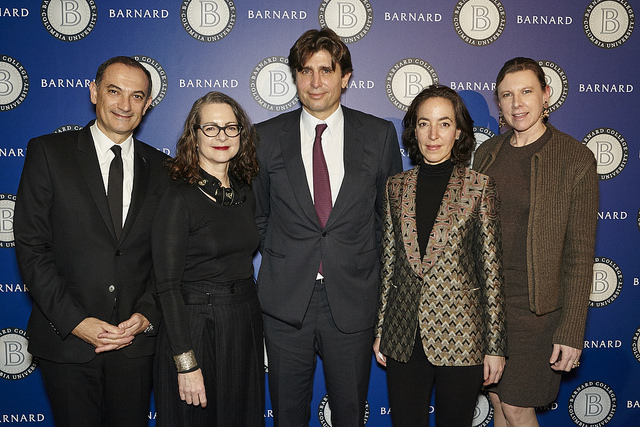 roles and possibilities to come over the next century. Featured speakers also included Pamela Golbin '92, chief curator of fashion and textiles, Musée des Arts Décoratifs; Luciana Nunez, CEO, Danone Nutricia Early Life Nutrition U.S.; Philippe Fortunato, CEO, Givenchy Couture; and Alessia Mosca, Member of European Parliament, Italy, among many others. View the full list of panelists and event schedule.
In her opening remarks, Barnard President Debora Spar said, "Our intention in creating the symposia series in 2009 was to create conversations that have power and impact, and address women's issues around the world. We have opened it to include women of all ages but also—for the first time, this year—men, since they should be part of the conversation." She added, "Incredible things are happening in Europe; inspirational and important things to finally create avenues to get women into positions of power."
Luciana Nunez, CEO of Danone Nutricia Early Life Nutrition in the U.S., talks about the importance of events like the Global Symposium.


In addition to attending the Global Symposium, Barnard students conducted the Young Women's Leadership Workshop for local high school girls. The workshop, held at Reid Hall, the Columbia University Global Center in Paris, focsed on developing leadership potential and engaging students in conversations about the social issues faced by young women around the world. Follow the Student Fellows on Storify as they take part in Symposium events throughout the week.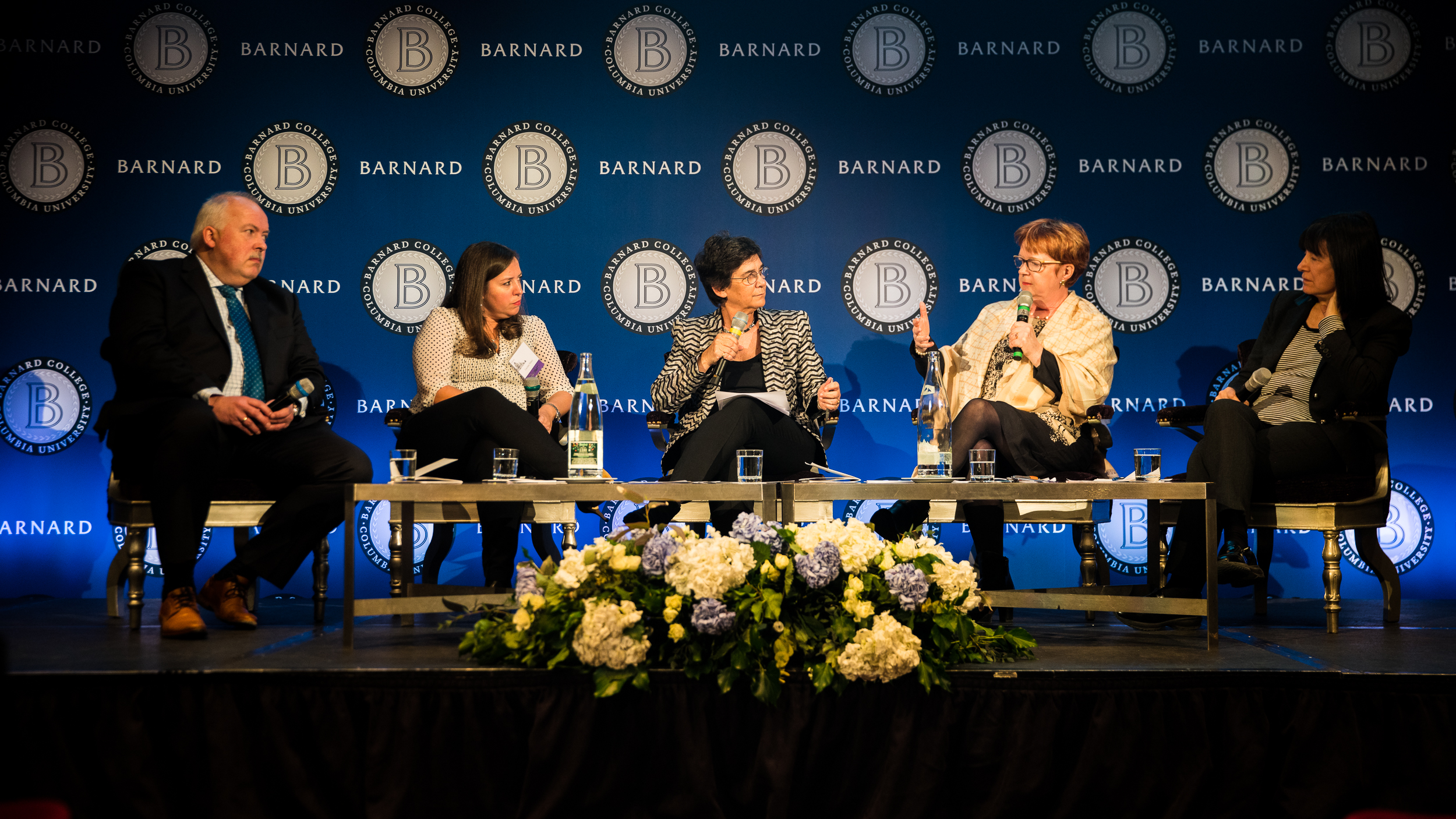 Also in connection with the Symposium, the Barnard Center for Research on Women hosted the next in its Caribbean Feminisms on the Page series, featuring esteemed writer and former Columbia University faculty member Maryse Condé and renowned contemporary Franco-Martinican novelist and filmmaker Fabienne Kanor. The conversation was moderated by Kaiama Glover, associate professor of French, and looked at gendered realities of transnational migration and Afro-Europeanness.
Caribbean Feminisms is one of three projects Barnard faculty are undertaking in conjunction with the Global Symposium. Six faculty members were selected as Global Faculty Fellows; they attended the Symposium and collaborated with colleagues in the region on Caribbean Feminisms, Harlem Semester, and Barnard Dance in Paris.
Barnard's Global Symposia series was founded in 2009 in an effort to provide a forum for conversations among women leaders about leadership, gender equity, and other critical issues facing women, especially in regions of the world where such opportunities do not readily exist. The symposia are also intended to create a network of women leaders from around the world, and to inspire young women about their own leadership potential. Watch videos from Women Changing the World 2015 (held on Barnard's campus), Women Changing China 2014, Women Changing Brazil 2013, Women Changing India 2012, Women Changing Africa 2011, Women in the Arab World 2010, and Women Changing China 2009.

Learn more about the Global Symposia series.