Barnard has received the three largest gifts in its history, totaling $70 million, from three prominent New York families—$25 million from Cheryl Glicker Milstein '82 and Philip Milstein; $25 million from the Tow Foundation on behalf of Leonard Tow and daughter Emily Tow Jackson '88; and $20 million from Diana T. Vagelos '55 and P. Roy Vagelos—each of whom have supported the College for three decades. The gifts, which will aid in the creation of a 128,000 square foot teaching and learning center, are also a key component in Barnard becoming one of the first liberal arts colleges among its peers to institute a distinct technology requirement, beginning with the class of 2020.
Read the Wall Street Journal's coverage of the gift. (subscription required)
"Barnard was founded on the idea that women deserve equal education and opportunity and, for more than 125 years, the College has provided the highest standard of liberal arts education to young women of intellect and ambition from all walks of life," says President Debora L. Spar. "We are deeply honored by the exceptional generosity and long friendship of the Milstein, Tow, and Vagelos families. Their gifts are transformative in every sense, allowing our campus to be as trailblazing, expansive, and inspiring as our faculty, students, and alumnae. With their gifts for this magnificent building, they have helped ensure that Barnard has the physical and technological capacity necessary to grow and deliver on its mission for decades to come."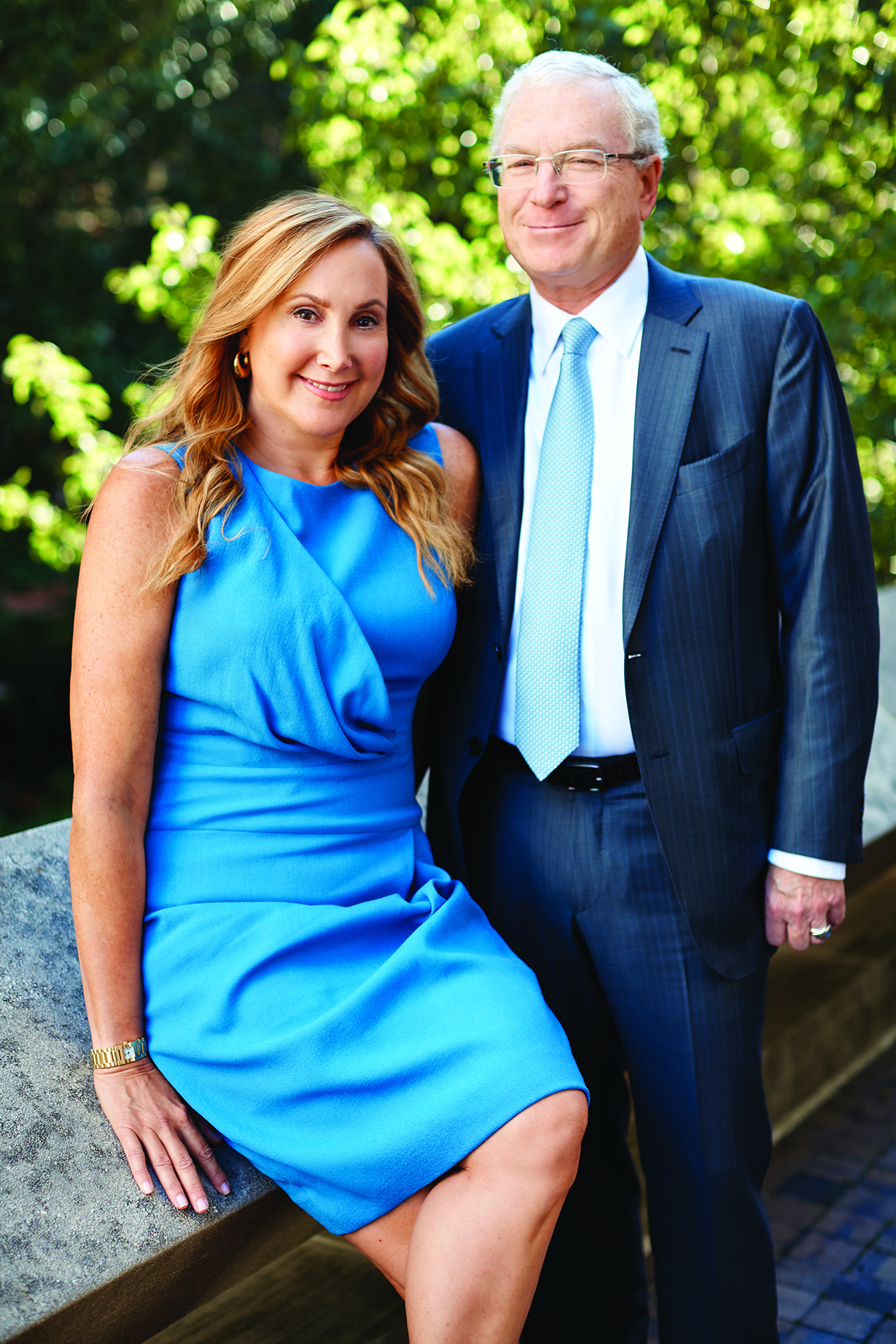 Donors Inspired by their Barnard Experiences
The Milsteins' $25 million gift is their largest to Barnard. English major and theatre minor Cheryl Glicker Milstein, for whom the College's Glicker-Milstein Theatre is named, serves as vice chair of Barnard's board and chairs its development committee. Philip Milstein, 1971 Columbia College alumnus, Columbia University trustee emeritus and Ogden CAP Properties principal and owner, serves on Barnard's real estate committee. The couple is noted for their thoughtful philanthropy in education, medicine, and the arts, particularly in New York City. They have four children, three of whom are Barnard and Columbia alumni: Toby (Barnard Class of 2014), Meredith (Columbia Class of 2009), Joshua (Columbia Class of 2010), and Laurence, a junior at Yale University.
"Barnard students have an unparalleled foundation that enables them to handle anything the world puts in front of them. And as the global society continues to evolve, so do the needs and demands of a Barnard education," Cheryl Glicker Milstein says. "Two generations of our family have benefited enormously from Barnard, so Philip and I wanted to be part of this singular opportunity to ensure that its physical campus matched the learning needs of the thousands of future women leaders who will walk through Barnard's historic gates."
Similarly, the $25 million gift from Leonard Tow and Emily Tow Jackson '88 is also the family's first of this magnitude to Barnard. Leonard Tow was awarded a master's degree in 1952 and a PhD in 1960 from the Columbia Graduate School of Arts and Sciences. He taught at the Columbia Business School from 1958–60. A cable television and cellphone pioneer who began his career as a professor, Leonard has long been an active donor in medicine, education, and the performing arts—areas of particular interest to Tow and his late wife, Claire. Emily Tow Jackson is a Barnard trustee who co-chairs the Committee on Governance and Nominations and sits on the executive committee. She studied history while at Barnard and today leads the Tow Foundation, which has created a number of programs at the College. These include teaching and faculty research awards, as well as public service internships and travel study grants for students.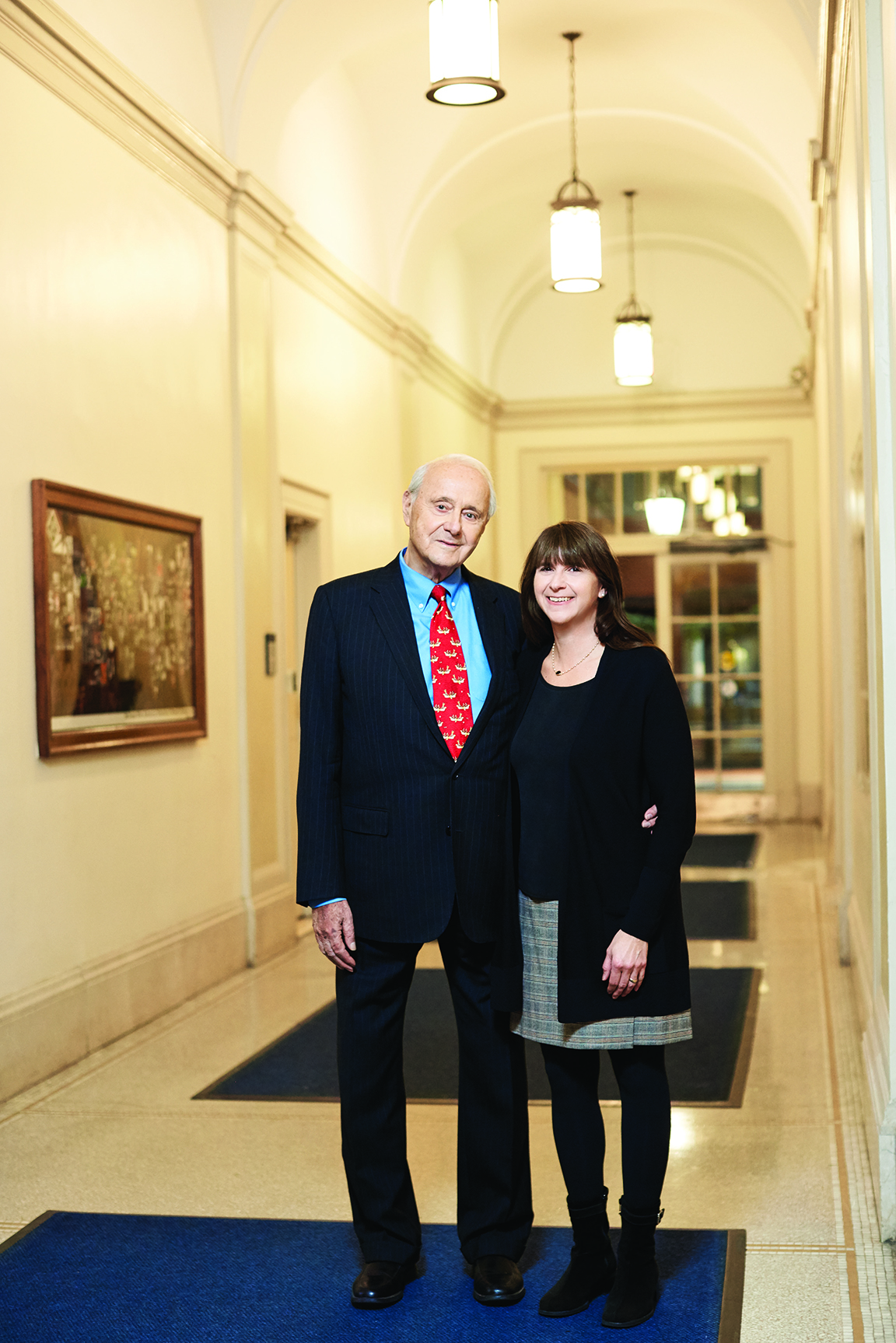 "Barnard vigorously prepared Emily for her current leadership role, not just with our family foundation, but also as a strong voice among a new generation of philanthropists seeking real change," says Leonard Tow, whose granddaughters, Olivia Tow (Columbia Class of 2015) and Molly Tow (Barnard Class of 2015), are also alumnae. "We are excited about deepening our relationship with Barnard to create a 21st-century space on campus where students will have access to all the tools needed to bring their dreams to fruition, and faculty will benefit from a physical environment that fosters fresh, collaborative exchanges."
"What is particularly special about Barnard is that it offers students the unique experience of attending a liberal arts college for women within the larger sphere of an Ivy League university," Emily Tow Jackson says. "The new teaching and learning center will not only transform the campus itself, but will enhance scholarship and research opportunities for students and faculty alike."
Diana Vagelos majored in economics at Barnard and today serves as vice chair of the board, chairs the Committee on Campus Life, and sits on the executive committee. Together, Diana and husband Roy Vagelos, who is a 1954 alumnus of the Columbia University College of Physicians and Surgeons, chair of Regeneron Pharmaceuticals, and former CEO of Merck & Co., are renowned for a range of volunteer and philanthropic initiatives. In keeping with their interest in the life sciences, their $20 million gift will create the teaching and learning center's computational science center and an endowed director position for this center as well as an endowed chair in chemistry.  The couple's earlier $15 million gift to Barnard was the lead donation to build The Diana Center, a campus hub for student life that opened in 2010.
"At Barnard in the 1950's, I was a scholarship student encouraged to pursue the study of the exciting and challenging field of economics," Diana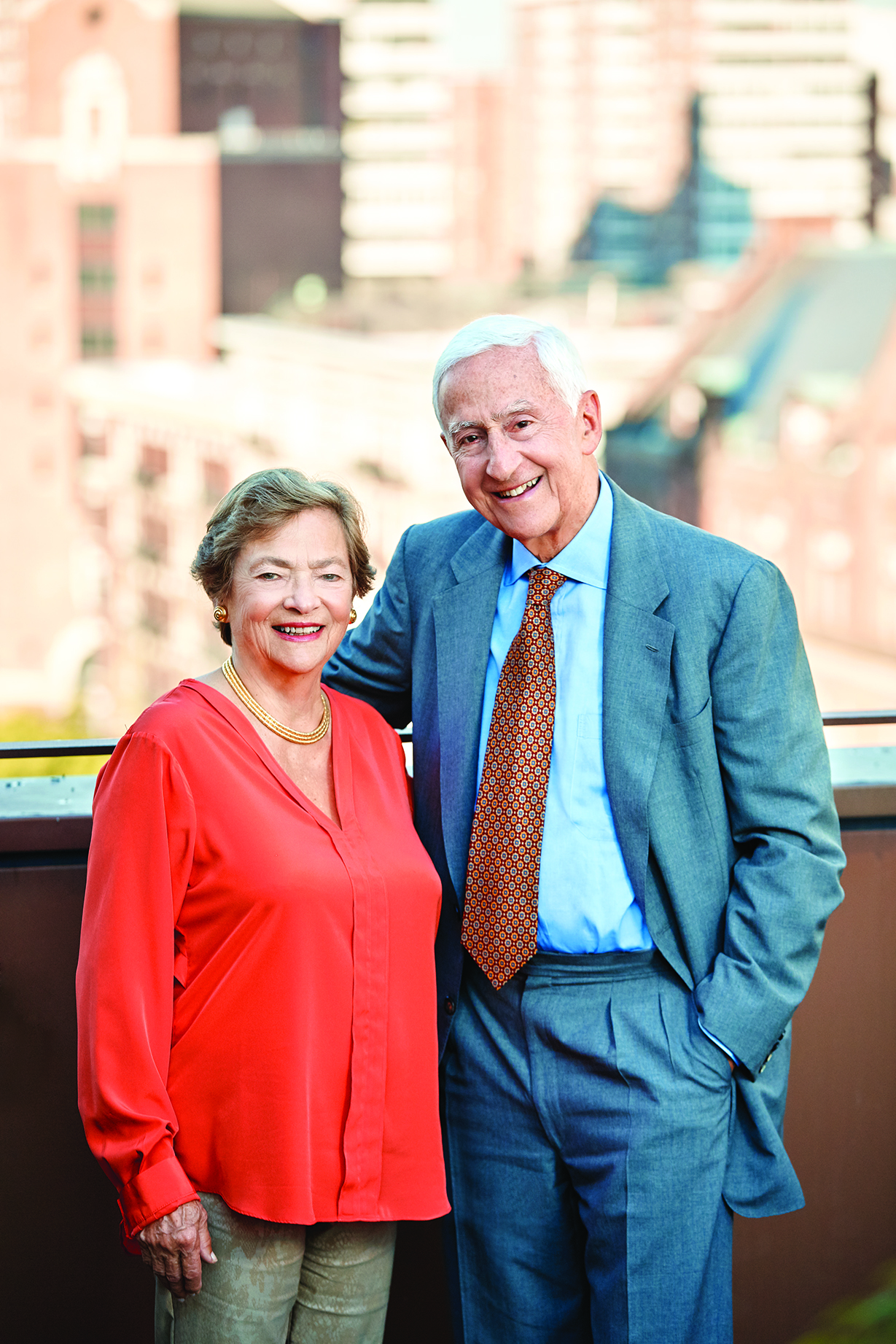 Vagelos says. "It is especially satisfying for us at this time to be helping Barnard students enter the age of 'big data' produced by the rapidly developing digital revolution."  
This distinctive facility, which will open in August of 2018, is designed by Skidmore, Owings & Merrill and will be built by Turner Construction. The center will double the College's classroom, laboratory, and study space; provide an enhanced library, special collections, and archival space; house the College's signature Athena Center for Leadership Studies and Barnard Center for Research on Women; and create a new computational science center as well as a digital commons with five innovative teaching labs that utilize new media and digital technologies.      
"Sharp intellectual curiosity, rigorous training, and an open, bold approach to life have been among the hallmarks of a Barnard education," Spar says. "These generous gifts from the Milstein, Tow, and Vagelos families are in keeping with this deeply embedded spirit. Thanks to them, Barnard has a creative solution to ensure that our four-acre space will never constrain our mission, but continue to serve as our students' gateway to a world without limitations."