This March, Barnard's eighth annual Global Symposium, Women Changing Europe, will take place in Paris. In conjunction with this event, six faculty members have been selected as Global Faculty Fellows. The Fellows will attend the Symposium and collaborate with colleagues in the region on three exciting projects: The Harlem Semester, Caribbean Feminisms on the Page, and Barnard Dance in Paris. 
---
The Harlem Semester​
Tina Campt, Whitney Olin Professor of Africana and Women's Gender Studies, Director of BCRW, Chair of Africana Studies
Kaiama Glover, Associate Professor of French
Kim Hall, Lucyle Hook Chair of English and Professor of Africana Studies
Monica Miller, Associate Professor of English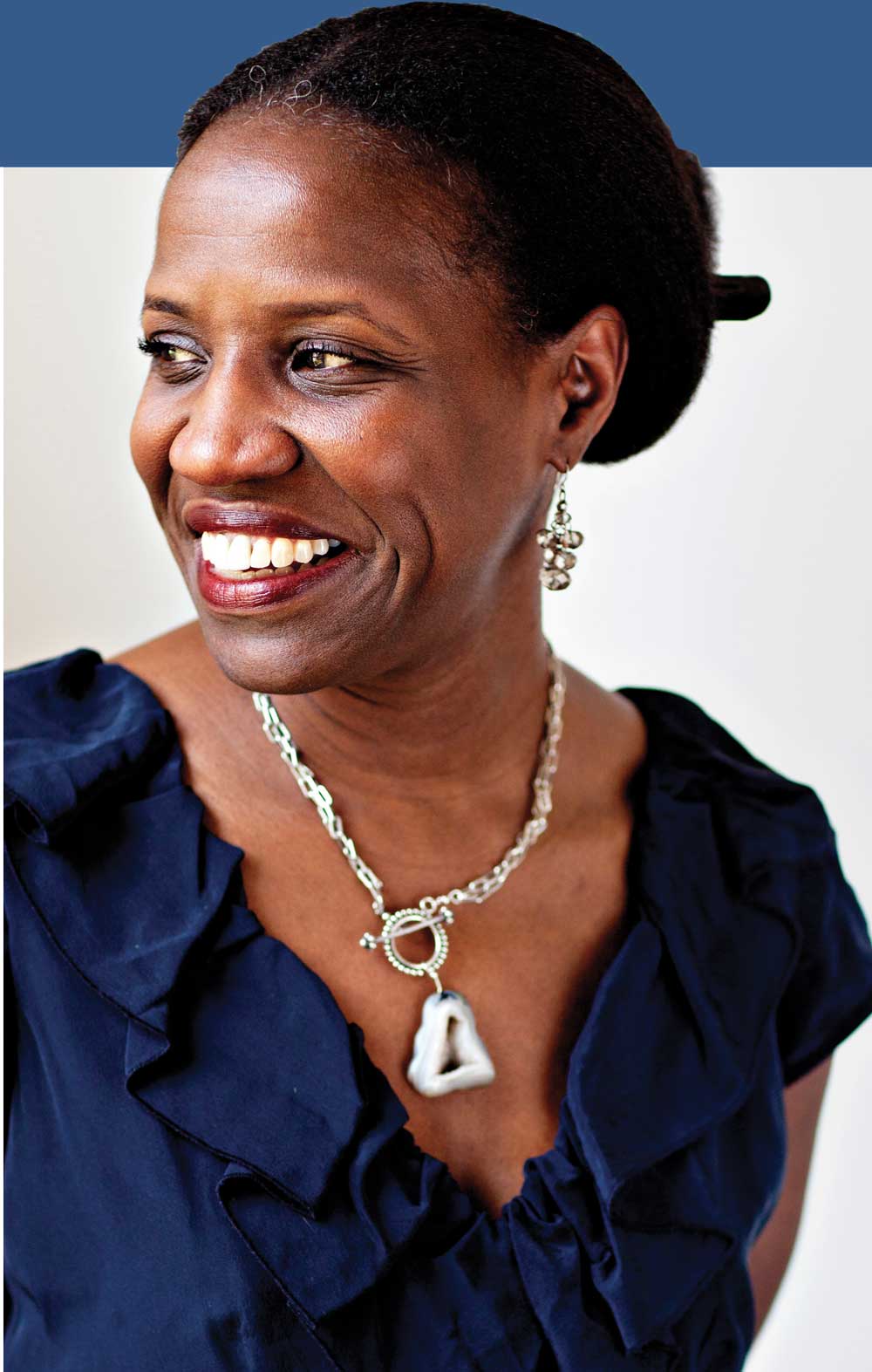 Tina Campt
What is the Harlem Semester?
Spring 2016 marks the inaugural launch of the Harlem Semester—a joint curricular initiative organized by Africana Studies and the Barnard Center for Research on Women (BCRW). The Harlem Semester teaches the diverse history, politics, and cultural formations of Harlem through the institutions that have made it one of the most significant global centers of the African Diaspora. The curriculum pairs faculty instructors with venerated institutions such as Harlem Stage, the Studio Museum of Harlem, the Schomburg, Apollo Theater and National Black Theater of Harlem, to teach courses on-site and in collaboration with community organizers. 
We will convene a working session in Paris with a group of faculty counterparts from Black Studies in Paris, organized by Maboula Soumahoro, associate professor at the University of Tours, to discuss a collaboration that would extend the reach of the Harlem Semester to include the vibrant links between the African diasporic cultures and communities in Harlem and Paris.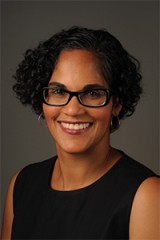 Monica Miller
How does Europe pertain to your scholarly interests?​
In addition to teaching in the Harlem Semester, I am working on a book about emerging black identities in Europe, focusing on Sweden in particular. Tina's scholarship on black Germans and black diasporic identities in England has been an inspiration to my own work. Over the years, I have had many productive discussions with our colleague in Paris, Maboula Soumahoro, on contemporary black French issues. I'm interested not only in discussions about potential collaborations between us in terms of the Harlem Semester, but also in developing other institutional and personal relationships that might be useful to my own research and teaching.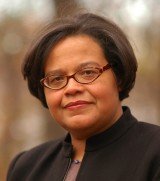 Kim Hall
What are you most looking forward to about the Symposium and the overall experience? 
Since becoming a department, Africana Studies has been unique in its strengths in black Europe and Africana Gender Studies. It's thrilling to be able to work with my colleagues on making these interests even clearer and more tangible for students and ourselves. I'm really grateful for the opportunity to meet new colleagues abroad to form a partnership based on mutual interests.
---
Caribbean Feminisms on the Page
Kaiama Glover, Associate Professor of French
Tami Navarro, Associate Director of BCRW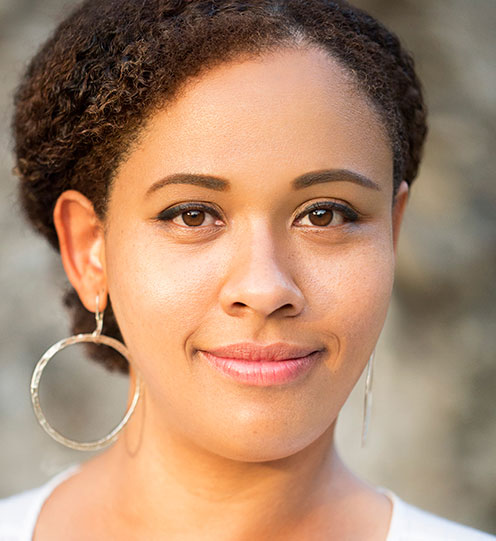 Tami Navarro
What is the Caribbean Feminisms on the Page series and why you are bringing the program to Paris?
Caribbean Feminisms on the Page is a literary series that places Caribbean authors in conversation to discuss their experiences as women of color from the Caribbean, their thoughts on writing about the region, and their engagement with gender and feminism in their writing. We are bringing this program to Paris because there is a long and significant history of artists and writers moving between the French-speaking Caribbean and France—Paris, in particular—but this history is largely dominated by the accounts of male figures, such as Aimé Césaire, Frantz Fanon, and Édouard Glissant. Working against this narrative, this event engages with the specific gendered realities of transnational migration, reflecting specifically on issues of Afro-Europeanness.

What activities will you be involved in while in Paris?
We will host and facilitate the Caribbean Feminisms on the Page III event with Maryse Condé and Fabienne Kanor on Thursday evening, and attend the Global Symposium on Friday. I also look forward to partnering with Paris-based scholars of the African diaspora, as well as faculty from Africana Studies at Barnard to discuss future collaborations.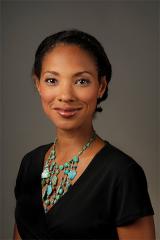 Kaiama Glover
What types of research will you conduct while in Paris?
I will be meeting with researchers at the Centre National de Recherche Scientifique (CNRS) in Paris to discuss the development of the collaborative digital humanities initiative "In the Same Boats: Toward an Afro-Atlantic Intellectual Cartography." I will also participate in a seminar with Reid Hall professor Séverine Martin-Hartinstein, her class, and celebrated Guadeloupean writer Daniel Maximin. In addition, I will revisit the Simone de Beauvoir papers at the Bibliothèque Nationale to continue my exploration of the correspondence between Beauvoir and Haitian writer Marie Vieux Chauvet.


How have previous Symposia impacted the College?
The Global Symposia initiative is a testament to the extra-mural reach of Barnard as an institution of higher learning and a global cultural actor. Students who have participated in the program have come back inspired and enriched, and with a broader understanding of their positioning in the increasingly globalized world outside the gates of Barnard. 
---
Colleen Thomas-Young, Associate Professor of Professional Practice in Dance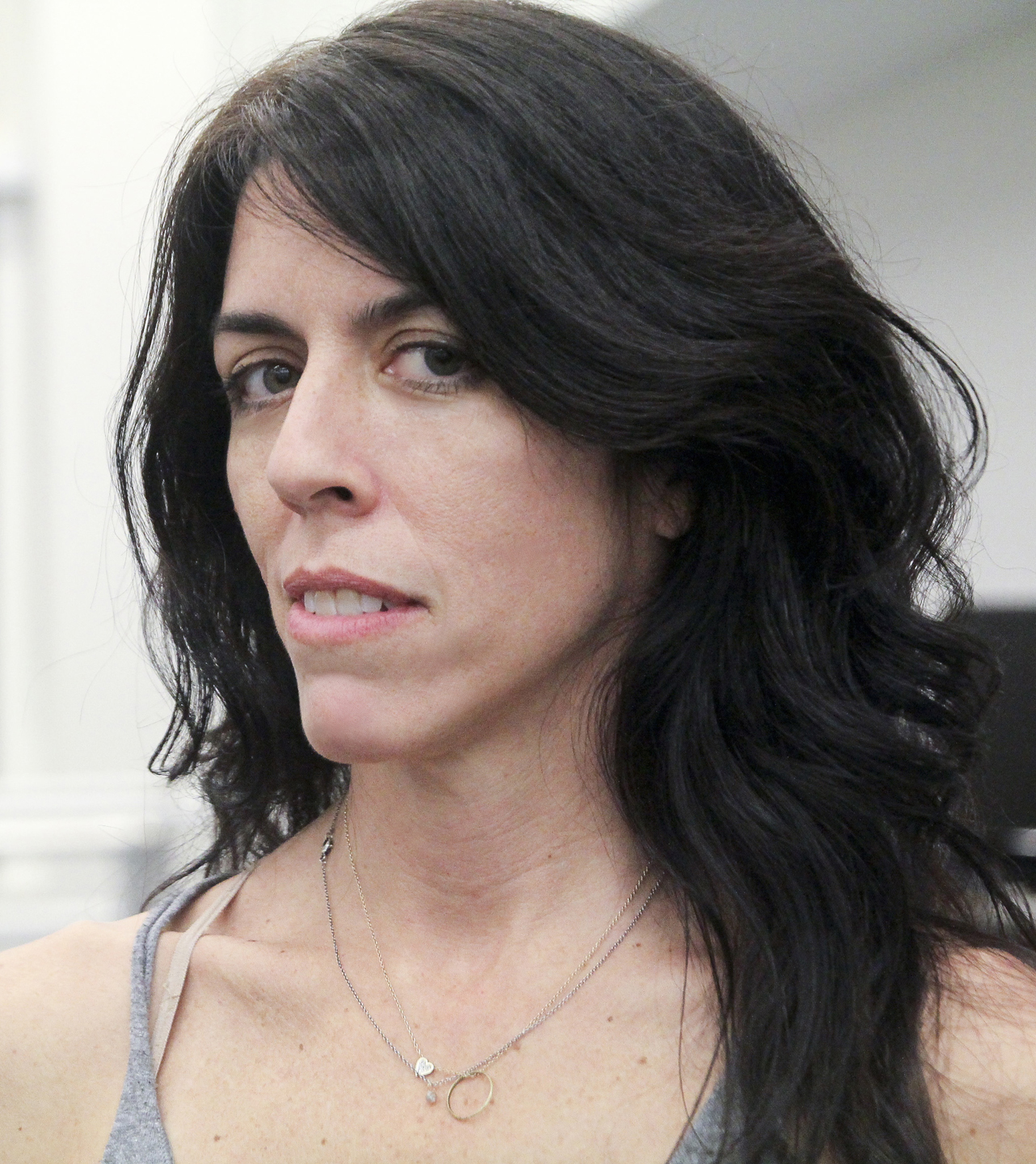 Colleen Thomas-Young
Have you traveled to Paris before? 
My work as a performing artist, choreographer, and teacher, has included collaborations, residencies, and tours throughout France and Europe. I have worked in Lyon, Marseille, and in Paris multiple times. In recent years, I have also had projects in Dresden at Palucca Academy and I am currently at the beginning of a big project in Poland through the Adam Mickiewicz Institute. For the past five years, I have brought over 40 Barnard and Columbia students to Paris for the month of June for our Barnard Dance in Paris program. This year, I have also been working on the approval of a semester study abroad program in Paris for our students. I want to continue to share my creative work with the community in this part of the world and to deepen my research with my many partners in France. I am also eager to bring my research with my collaborators from Paris, Greece, and Poland back to Barnard.  

What activities will you be involved in while in Paris and how do they relate to your work at Barnard?
In addition to meetings in Paris, I am traveling to Greece to give an improvisational workshop. The new work will be a dance created and choreographed from improvisation, performed by a diverse cast that includes dancers from Greece, Poland, Berlin, France, and America. We will be bringing this work to New York and I hope to involve my department and students in the process, as well as in the final product. 
What are you most looking forward to about the Symposium and the overall experience? 
I have attended two other Symposia in Brazil and Shanghai. I have been moved by the stories of these different cultures and I am extremely touched by how we embody our history. Both Symposia were extremely inspiring and promoted further research and work for my dance company, my students, my department, and my life.
The Global Symposium Faculty Fellows were selected by Barnard College's Grants Committee from applicants interested in connecting their current research and teaching to people and places in Paris. All of the projects proposed by this year's Faculty Fellows seek to connect the shared experience of the Global Symposium to the vital roles that these faculty members play on Barnard's campus—in the classes they teach, the research they do, and the conversations that they inspire among the broader campus community.