The American Chemical Society announced that it will award the 2015 Priestley Medal, the organization's highest honor, to Barnard alumna and former trustee Jacqueline K. Barton '74. Barton, who is the Arthur & Marian Hanisch Memorial Professor and chair of the division of chemistry and chemical engineering at California Institute of Technology, is receiving the award for her work on electron transportation in DNA, and the dedication and support she provides to young investigators in the field of chemistry.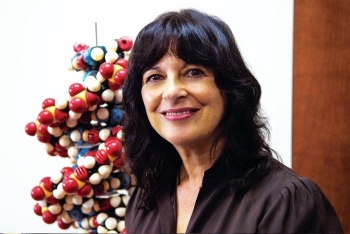 Photo credit: Caltech

This is the latest in a long list of prestigious awards that Barton has received, including the National Science Foundation's Alan T. Waterman Award, a MacArthur Foundation Fellowship, and the National Medal of Science. She received the Barnard Medal of Distinction, the College's highest honor, in 1990.

Learn more about the announcement from the American Chemical Society and Caltech.