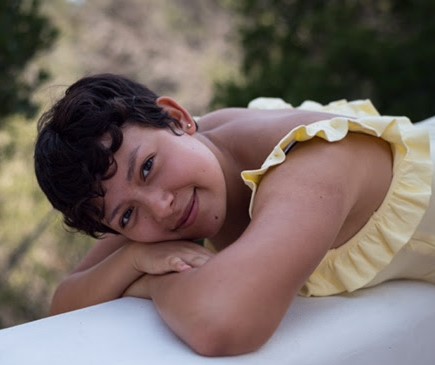 This spring, Jessica Glynn '20 was awarded a top prize at the 26th Annual CSTEP Statewide Student Conference in Bolton Landing, New York. The event, which was themed "Journeys Beyond Excellence," featured six students from Barnard, including Glynn, who won the Student Oral Presentation Competition in the biological sciences. A chemistry major and San Diego native, Glynn studies material sciences and engineering and plans to pursue an engineering career after graduation.
For her winning project, Glynn focused research on finding more efficient ways of creating biofuels. "This achievement serves as a testament to the dedication of our faculty and staff in the involvement of its students in scientific research," says Glynn, who was mentored by the Diana T. and P. Roy Vagelos Professor of Chemistry and Chair of the Department of Chemistry Rachel Narehood Austin. 
 
"Collaborating with Jessica is another example of how Barnard successfully offers faculty-student research opportunities, both in and out of laboratory environments, to increase exposure of scientific research and methods," says Austin. "It was particularly gratifying to work with Jessica initially as a student in introductory chemistry, where her interest, aptitude, persistence and determination really stood out, and then to work with her in my lab and see how those same qualities served her well as a part of our biofuels catalysis research team."
This summer, Glynn will work as a teaching assistant for the Barnard STEP summer program in which middle and high school students from around New York City will participate in different STEM programs for three weeks, from July 9 to July 27.  
To learn more about the Collegiate Science and Technology Entry Program, visit Barnard's CSTEP page.