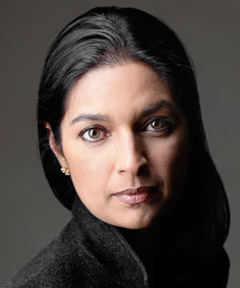 The PEN/Faulkner Foundation announced that  Jhumpa Lahiri '89 will receive the 2017 PEN/Malamud Award for Excellence in the Short Story. Established by the family of novelist and short story author Bernard Malamud, the PEN/Malamud Award recognizes a body of work that demonstrates excellence in the art of short fiction.
A three-member panel of the PEN/Faulkner Board of Directors selected Lahiri, currently a professor of creative writing at Princeton University, to be awarded the $5,000 prize on December 8, 2017 at the Folger Shakespeare Library in Washington, D.C. Lahiri will also perform a reading of the short story as a part of the ceremony.
The PEN/Faulkner Foundation writes, "Jhumpa Lahiri is one of the most respected and influential writers working today. Her short stories are known for their exploration of the cultural dissonance experienced by immigrants caught between their Indian birthplace and their adopted home."
In 2000, Lahiri won the Pulitzer Prize for Fiction for her debut short story collection, Interpreter of Maladies. Her first novel, The Namesake (2003), was adapted into a feature film, and her second book of short stories, Unaccustomed Earth, debuted at #1 on The New York Times Best Sellers list. Her 2013 novel, The Lowland, was nominated for both the Man Booker Prize and National Book Award for Fiction. In 2017, she translated Domenico Starnone's novel, Ties, from Italian.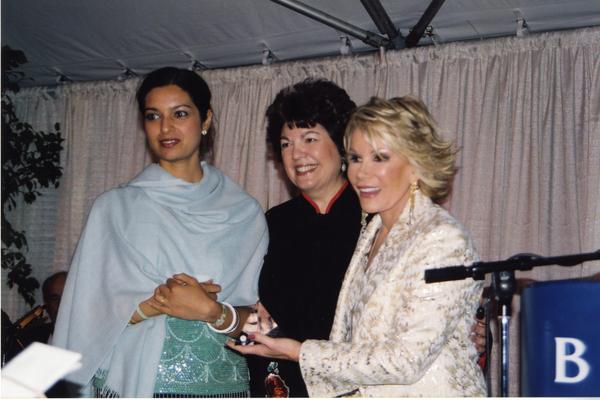 Lahiri also received a Guggenheim Fellowship in 2002 and was awarded the 2014 National Humanities Medal by President Barack Obama.
In 2004, Lahiri became the third recipient honored with the Barnard's Young Alumna Award. The annual recognition is given to an alumna who has shown outstanding achievement in her field of interest.
PEN/Faulkner is a literary organization that helps to connect readers to writing through public events, school programs, and by promoting exceptional literary achievement.