Contact:
Alli Cooke
212.854.2037
mediarelations@barnard.edu
FOR IMMEDIATE RELEASE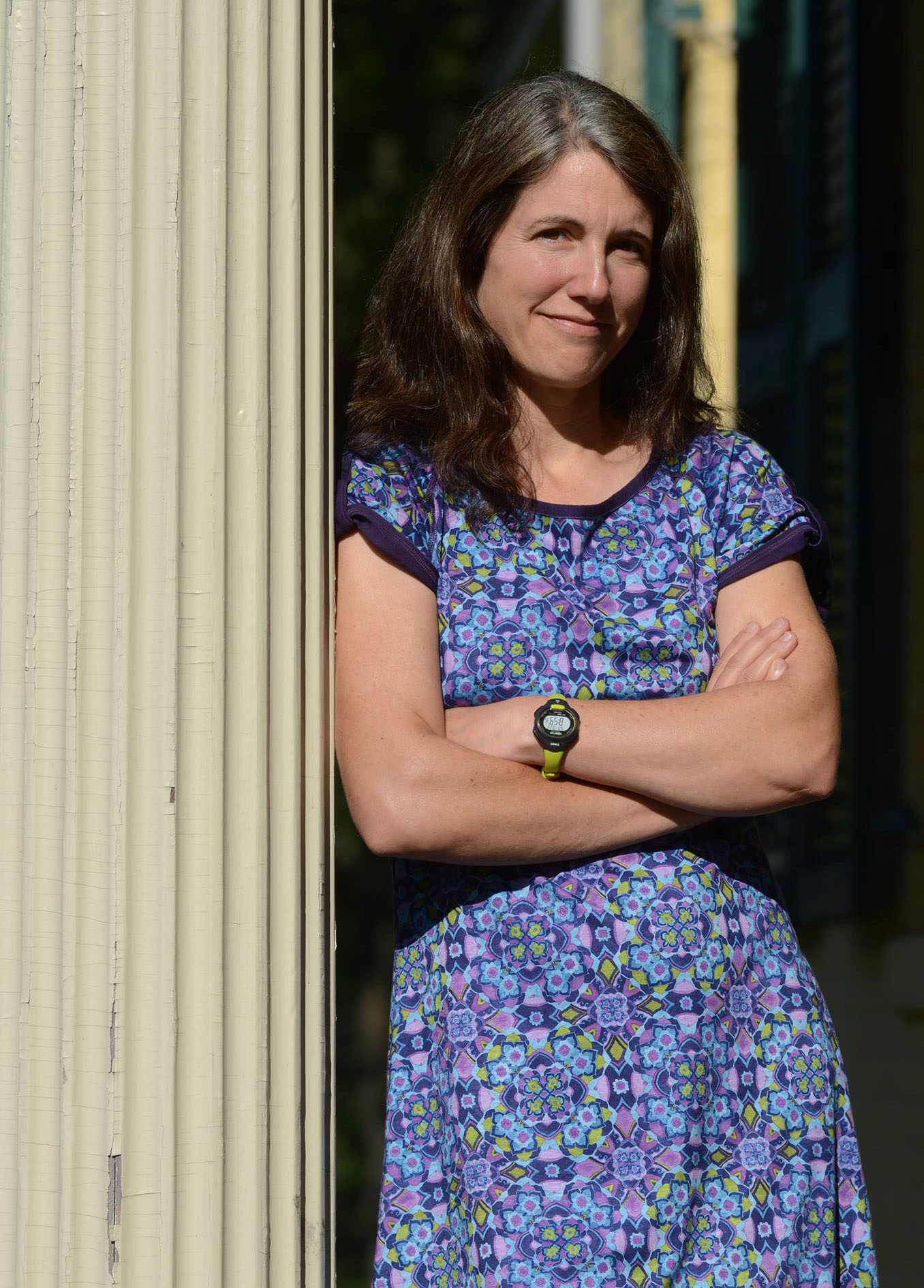 NEW YORK, May 3, 2018 – Karen Skolfield's Battle Dress has been selected for the 2018 Barnard Women Poets Prize. The prize, chosen this year by award-winning poet Rosanna Warren, recognizes the best second collection of poems by an American woman poet, and has been awarded ten times since 2003 when the collaboration between Women Poets at Barnard and W.W. Norton & Company began. Skolfield's book will be published in the fall of 2019 by W.W. Norton & Company, and she will also receive $1,500 and give a reading at Barnard College upon the book's release.
"Karen Skolfield's latest work asks us to picture the life of a woman soldier, taking readers through barracks and battles in munificently inventive language, every element crackling with life," said Warren. "Battle Dress is a terrific and sometimes terrifying collection – morally complex, rhythmic, tough-minded, and original. These poems show the imagination as the faculty that keeps us human."
Skolfield is also the author of Frost in the Low Areas (Zone 3 Press, 2013), which won the 2014 PEN New England Award in poetry and the First Book Award from Zone 3 Press. She is the recipient of the 2016 Jeffrey E. Smith Editors' Prize in poetry from The Missouri Review, the 2015 Robert H. Winner award from the Poetry Society of America, and the 2015 Arts & Humanities Award from New England Public Radio. A U.S. Army veteran, Skolfield teaches writing to engineers at the University of Massachusetts Amherst, where she earned her Master of Fine Arts.
Past Barnard Women Poets Prize winners include Brittany Perham for Double Portrait, Sandra Lim for The Wilderness, Cathy Park Hong for Dance Dance Revolution and Rebecca Wolf for Figment. Previous judges include Claudia Rankine, Adrienne Rich, Louise Glück and Jorie Graham.
The Barnard Women Poets Prize seeks to support writers in the early stages of their careers, and is consistent with the College's strong tradition in creative writing. Barnard College has long been known for producing leading authors including Zora Neale Hurston, Mary Gordon, Jhumpa Lahiri, Anna Quindlen, Ntozake Shange and Edwidge Danticat, to name a few.
About Barnard College
Barnard provides a singular educational experience, as a world-renowned liberal arts college with the academic resources of Columbia University and the City of New York as an extended classroom. Founded in 1889, Barnard was one of the few colleges in the nation where women could receive the same rigorous and challenging education available to men. Today, Barnard is one of the most selective academic institutions in the country and remains devoted to empowering extraordinary women to become even more exceptional. For more information on Barnard College, contact Barnard Media Relations at mediarelations@barnard.edu or 212-854-2037.
About W.W. Norton & Company
W.W. Norton & Company is the nation's largest independent, employee-owned book publishing house.  Founded by William Warder Norton in 1923, the firm now publishes approximately 450 books annually in its combined divisions and continues to adhere to its original motto, "Books that Live," striving to publish works of enduring distinction in the areas of nonfiction, fiction, poetry, and textbooks.
###