Literary critic and black feminist scholar Hortense Spillers—one of the foremost scholars today in African American criticism—delivered a lecture on campus to a packed audience of 275 Barnard community members on February 16. Spillers—whom Barnard Center for Research on Women (BCRW) director Tina Campt described in her introduction as the "fierce, radical, and uncompromising author of transformational essays"—is the Gertrude Conaway Vanderbilt Professor in the English Department at Vanderbilt University. Her lecture, titled "Shades of Intimacy: Women in the Time of Revolution," was sponsored by the BCRW.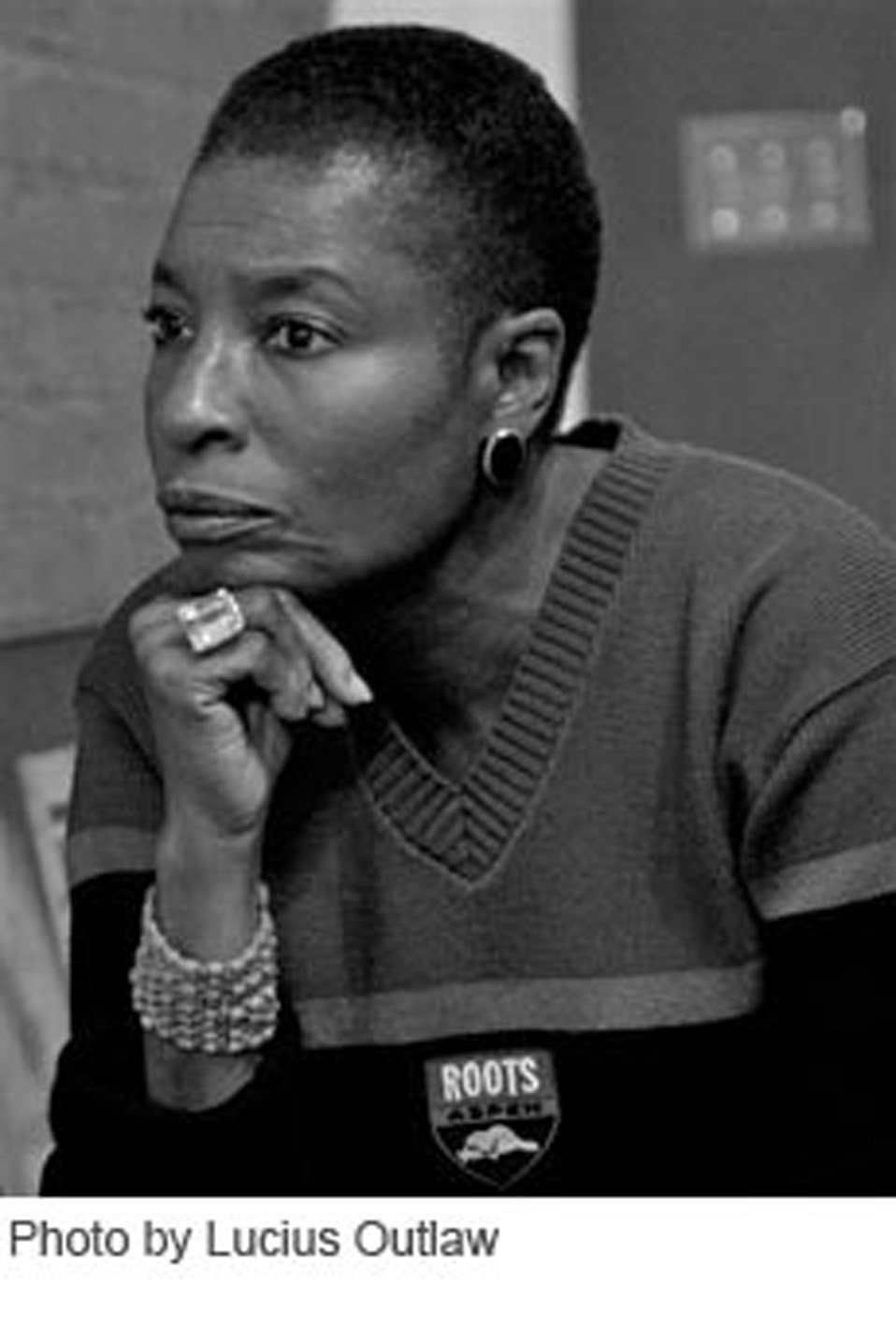 Spillers spoke about the implications for intimacy, touch, and love when one is enslaved and does not possess self-ownership. "If family members can be sold off," she said, "then feelings of love can be shown to be unstable." Moreover, "bodies lose their integrity when they can be invaded by coercive power." Touch for the enslaved—particularly women—was the power to wound and violate. "Sexual abuse and use of women" by masters "was the rule." Spillers emphatically rejected the concept of love between enslaved women and their masters. When some historians argue that "the white master really loved his black slave, we need to say, 'What does that mean?' ... Even if there was love, what does it mean when there was no self-ownership?" She added, "There are no conditions I can imagine where it would be okay to be loved by Thomas Jefferson or George Washington."
Paradoxically, slavery existed during a time of revolution when many around the globe fought for constitutional freedom. Spillers noted that the narrative of revolution elevated the "public" or judicial sphere of men's rights and masculinity while abolitionists evoked the slave economy as oppositional to "female purity" so that enslaved women's bodies became "the quintessential image of the peculiar institution." Enslaved women stood at the border between "public" and "private" revolutions. 
Spillers rose to academic stardom after publishing her 1987 essay, "Mama's Baby, Papa's Maybe: An American Grammar Book," in which she presented a rupturing of the dominant white American "grammar" of race and gender. The essay is included in her 2003 book Black, White, and in Color. Spillers argued that she refused to accept the labeling of the black American family as "illegitimate" or lacking something fundamentally American. Instead, Spillers argued that the normative, white-centered concept of "family" does not take into account slavery and its aftermath. The racialized violence of slavery, Spillers demonstrated, dislodged gender as a site of difference.  This poststructuralist intervention has deeply influenced a generation of scholars delving into issues of race and gender.
Spillers's lecture was delivered in memory of Helen Pond McIntyre '48, who had served as president of the Barnard alumnae association and as vice chair of the Board of Trustees. This annual lecture series is a gift of Eleanor Thomas Elliott, trustee emerita, Helen McIntyre's classmate and friend, and brings to Barnard a scholar who has made an extraordinary contribution to the field of women's studies.