[Photo: Mae Yih '51, at the Museum of Chinese in America Legacy Awards gala, holding up the nickel which she said was donated during her first ever run for office in 1976. All photos courtesy of the Museum of Chinese in America.]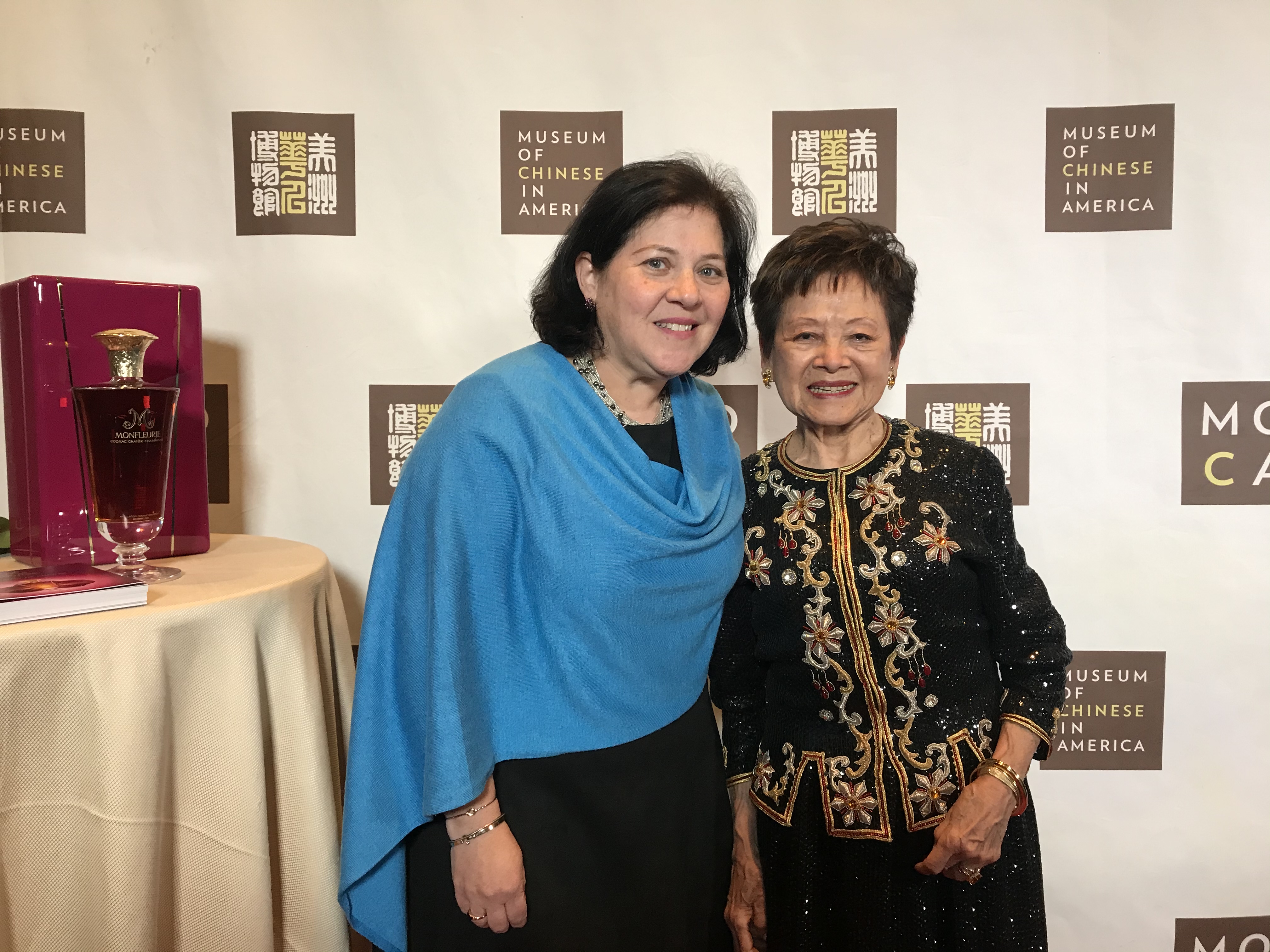 "During my years as a student at Barnard, President Millicent McIntosh would speak to us every week at a student assembly and tell us, 'Use your education, be involved in the decision-making process for the benefit of the community,'" Mae Yih '51 said during her acceptance speech for the Museum of Chinese in America Legacy Awards gala, at the Mandarin Oriental in New York City, where she was honored for her long career as a public servant.

"Whenever I was asked to run for school boards and for the legislature, my initial response was to say no. But then I remembered the words of President McIntosh. It was those words that would lead to my serving 13 years on two school board and 26 years in the legislature." Yih was introduced by Jennifer Fondiller (pictured), Barnard's vice president of enrollment, to a standing ovation.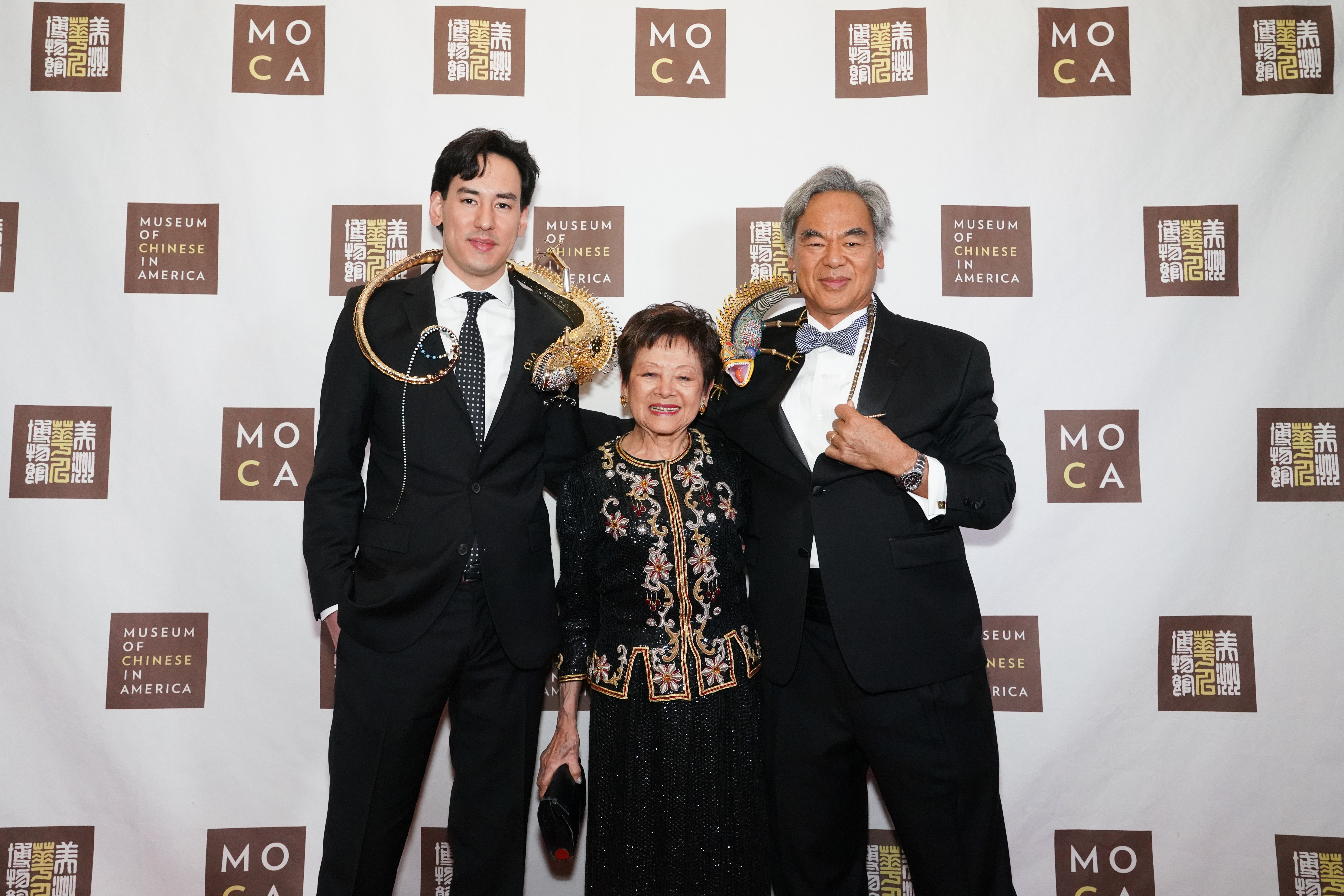 Yih was one of several Chinese Americans recognized throughout the evening; she was celebrated for having made history in 1976 when she won a seat in the Oregon House of Representatives against a seven-term incumbent, becoming the first Chinese American elected to a state legislature in the United States. 
During her gala acceptance speech, Yih brandished what she called "the priceless campaign contribution of a nickel," which she said was given to her decades ago, during her first campaign, by a homeless constituent. "This nickel will always remind me, and I hope it reminds you, too, how much it means to people to have someone on their side and the difference you can make if you remember President McIntosh's inspirational message about being involved."
Twice during the event, two other honorees suggested the room of 500 start a petition to have the eligibility requirements for the United States' presidency changed so that Yih could run. (A candidate must be "a natural-born citizen"; Yih was born in Shanghai.) Surrounded by family and friends, the 91-year-old laughed it off. "Do you know how old I am?" she teased. 
While a presidential run isn't in the works, her message is an inspiring, campaign-worthy one. From her political experiences and life lessons – featured in her memoir, East Meets West, the proceeds of which Yih donates to Barnard – to her indomitable spirit, she continues to uplift others, including her children. "In physics, there are four forces of nature," said Yih's son Donald. "Electromagnetism, gravity, and the strong and weak nuclear forces. My mother is the fifth."