One of the many aspects students value about their Barnard experience is the opportunity to compete in NCAA Division I Athletics through the Columbia/Barnard Athletic Consortium. Barnard is the only college for women—and one of only a few liberal arts colleges in the country—to offer Division I athletics.
The interviews below are the next installment in our 2018-19 scholar-athlete series. Barnard women have an excellent showing on this year's women's rowing team, and three Barnard students are on the heavyweight rowing team.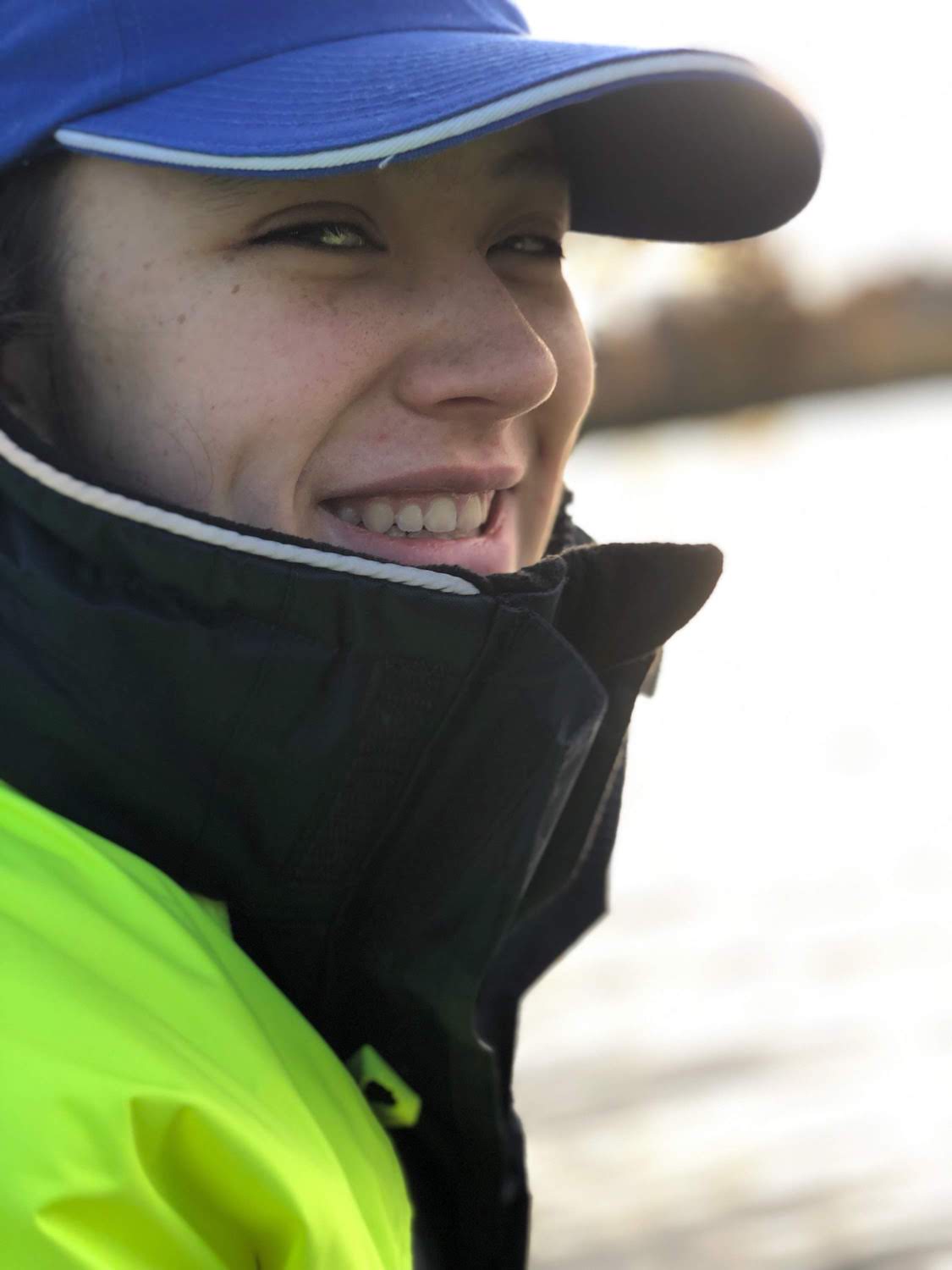 Elizabeth Neuhauser '22 hails from Minneapolis and is a coxswain on the heavyweight rowing team.
What does being a college athlete mean to you?
I walked onto the heavyweight rowing team as a former rower with relatively little experience in the role of coxswain. Having the responsibility of being on a Division I team in a new role was pretty intimidating. Being a coxswain means I have a lot on my mind. Not only am I constantly pushing myself to be better, but I am also trying to push the whole boat to do its best, all while being responsible for the safety of my boat. As this semester has progressed, I have become much more comfortable in this capacity, and I dare say I've improved. Although I still have quite a bit of room to grow, my coaches' and teammates' support and feedback have already helped me feel more comfortable in the coxswain's seat. These men and women are some of the kindest, weirdest, funniest people I have ever met, and they do an incredible job finding a healthy balance between having fun and making sure every minute of practice is the best they can make it. 
How has being an athlete informed your college experience so far?
I was homesick this fall, but I soon realized that practice was one of the best ways to clear my head. When I'm in a boat, I am focused on doing my best as a coxswain and fulfilling my responsibilities as a teammate and part of the boat. This almost-meditative aspect of being on a rowing team helped me a great deal in the transition to college and helped me appreciate being an athlete from a new perspective.
When you are not competing or studying, what do you like to do? Have you explored NYC? Any favorite places or activities in the area?
I enjoy knitting and getting outdoors, in green spaces both near and far. I particularly enjoy going on walks and using that time to be present in the moment and appreciate where I am. Sometimes I'll walk around the Barnard and Columbia campuses, but I also love walking in Riverside and Morningside Parks. There are a lot of parks and lakes near where I grew up, so I appreciate having green spaces that are so convenient! As a first-year student, I still feel like I'm settling in, so I've been spending a lot of time with friends on campus, getting used to my new home. In the months to come, I plan to visit a lot more museums.
How did you first become interested in rowing?
In 2012, I watched a few of the rowing events at the Summer Olympics in London. A few years later, after talking to a family friend who rowed, I decided that I wanted to try rowing and decide for myself whether I enjoyed it. I ended up going to a learn-to-row session at my high school club, Minneapolis Rowing Club, and the rest is history!
---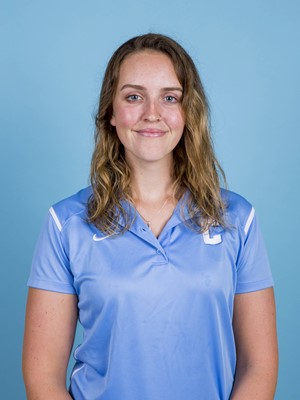 Maya Hartleben '19 is an economics major from Mount Kisco, New York, and is on the women's rowing team.
What does being a college athlete mean to you? 
Growing up I tried out a bunch of different sports—soccer, tennis, swimming, field hockey, volleyball, cheerleading-—but I never really believed I would follow any of them to become a Division I athlete in college. Although I didn't end up playing any of those sports in college, my experiences from each of them are what led me to find rowing, and although all those sports may seem like an odd grouping, they all have the same basic principles of discipline, determination, and dedication that I hope I continue to hold onto after college athletics.
How has being an athlete informed your college experience?
Coming to Barnard, I had a pretty clear sense that I was going to be on the pre-med track and major in biochemistry, because as a woman who was good at science and math in high school, that was what everyone told me to do. Growing up, I've always had a knack for entrepreneurial endeavors and was truly interested in the business world, but when I told one of my mentors in high school that I wanted to be a business woman, he suggested that I would never be able to truly succeed in a man's world. The combination of coming to Barnard and walking onto a rowing team filled with empowered and strong women is what inspired me to do a complete 180 my sophomore year, switching my major to economics and going down a whole new path in life. Now I am writing my thesis about the gendered market of activewear, which is a niche area of research—but I can't think of a topic more central to my experience as a Barnard athlete.
When you are not competing or studying, what do you like to do? 
My favorite leisure activity is knitting. I took a class in middle school at my local public library, and ever since then I have loved putting on an audiobook to listen to while I knit. I was in the knitting club my first year here and that was a lot of fun.
How did you first become interested in rowing? 
I was the captain of my cheerleading team in high school, and I was looking for a new athletic outlet when I arrived at Barnard. I saw a post on Facebook about walking onto the Columbia women's rowing team, and I immediately wanted to try it. My high school didn't have a rowing team, and the ones near my home were all very expensive. To have the chance to try this sport without the restricting entrance fees was an amazing opportunity. I ended up loving it—and here I am three years later and still rowing! 
Do you want to share anything about your post-college plans?
I have been loving my experience working on the Columbia athletics marketing team, and I have always been interested in retail since I took classes at the Fashion Institute of Technology in high school. I am writing my thesis on activewear marketing, and I hope to find a position that combines my love of sports and business.