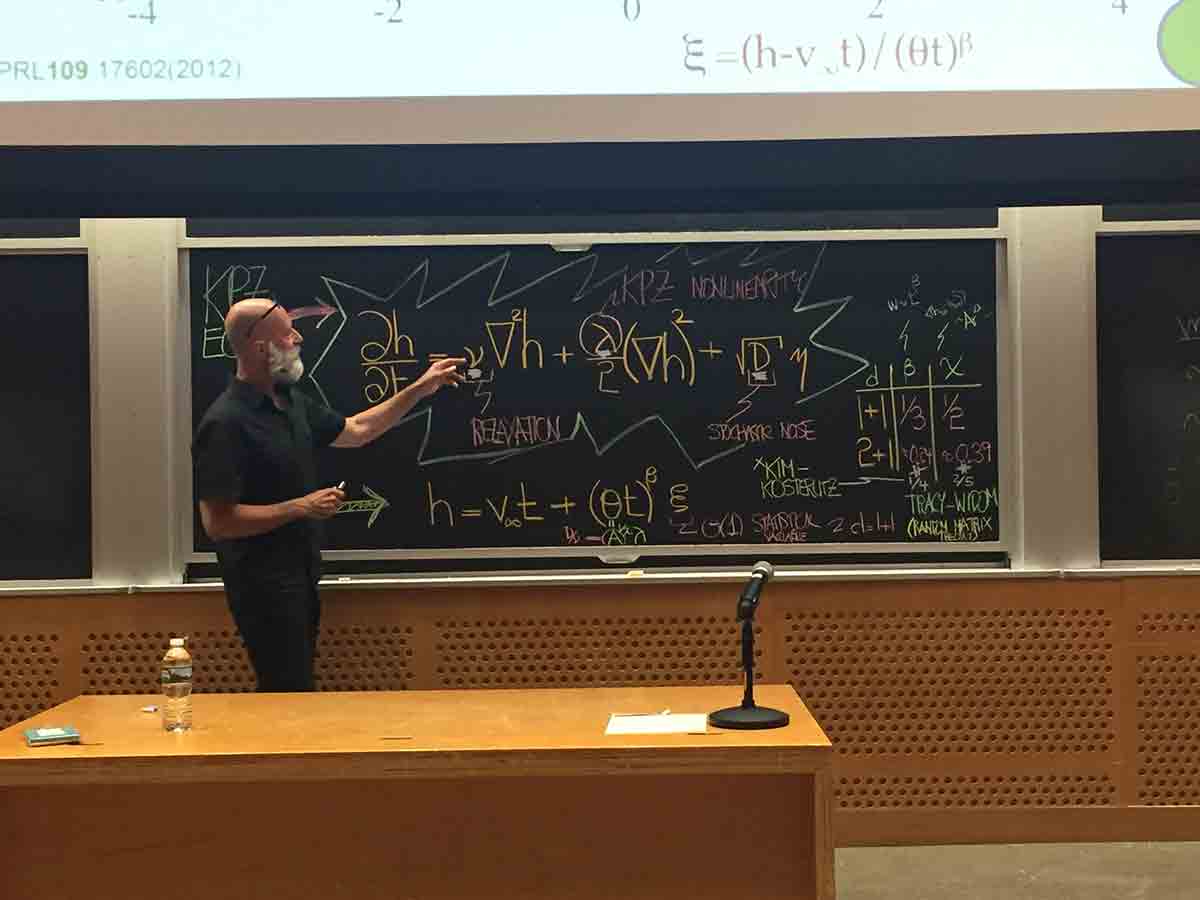 The Cheryl and Philip Milstein Center for Teaching and Learning at Barnard College will be a new academic hub in the heart of campus bringing students and faculty together, facilitating collaboration, and fostering dialogue. The Milstein Center will provide a diverse range of innovative and essential resources that reflect the connections that lie at the core of Barnard's educational philosophy. The 128,000-square-foot building has facilities and classrooms including a new library, a new home for the Barnard Center for Research on Women and the Athena Center for Leadership Studies, and seven academic centers to support students and faculty in pedagogy, media, data analysis, movement, design, and pioneering science research. 
The Computational Science Center (CSC) will focus on mathematics and computer science. In this interview, Timothy Halpin-Healy, professor of physics—and the CSC's interim faculty director—introduces Barnard's new computer center, where big data and computer coding meet. 
How will computers and science intersect at the CSC?
The Diana T. Vagelos and P. Roy Vagelos Computational Science Center (CSC) will facilitate students' understanding of how powerful tools of digital technology can help craft robust solutions to the world's most challenging data and scientific problems. The CSC will support the undergraduate data science curriculum, as well as assist students with advanced computational needs. Here, students will connect with core endeavors in Data Science, ranging from large-scale molecular visualization and the dynamics of galactic evolution, to mapping global population trends, the text and data-mining of early English literature, to virtually any project where computational power is required. 
What technology will students (and faculty) be able to work on and accomplish here?
The Vagelos CSC actually consists of three distinct pieces: A computer science classroom with 24 state-of-the-art computer workstations that interface with an interactive 3x2 CyberTouch Viz Wall mosaic; the CS/Math Collaborative Space, which has five high-performance CPUs for extreme number-crunching; and lastly, the CSC Social Space, which has floor-to-ceiling blackboards and is where Barnard science folks visiting The Milstein Center will land when traversing the convenient connector from the Department of Chemistry on Altschul's seventh floor.
How will the CSC differ from other computer centers?
Uniquely, the CSC will be home to Barnard's new Computer Science Program, headed by a distinguished CS chair position. The announcement of the new director should be made in late August. It is noteworthy that the Barnard Class of 2016 graduated nine CS majors; BC'18 had twenty graduates, and next Spring there will be upwards of 36 CS degrees awarded. Given such impressive growth, the timing of the opening of the CSC this Fall, as well as the creation of the Barnard CS Program and the arrival of its new director, it is quite auspicious indeed.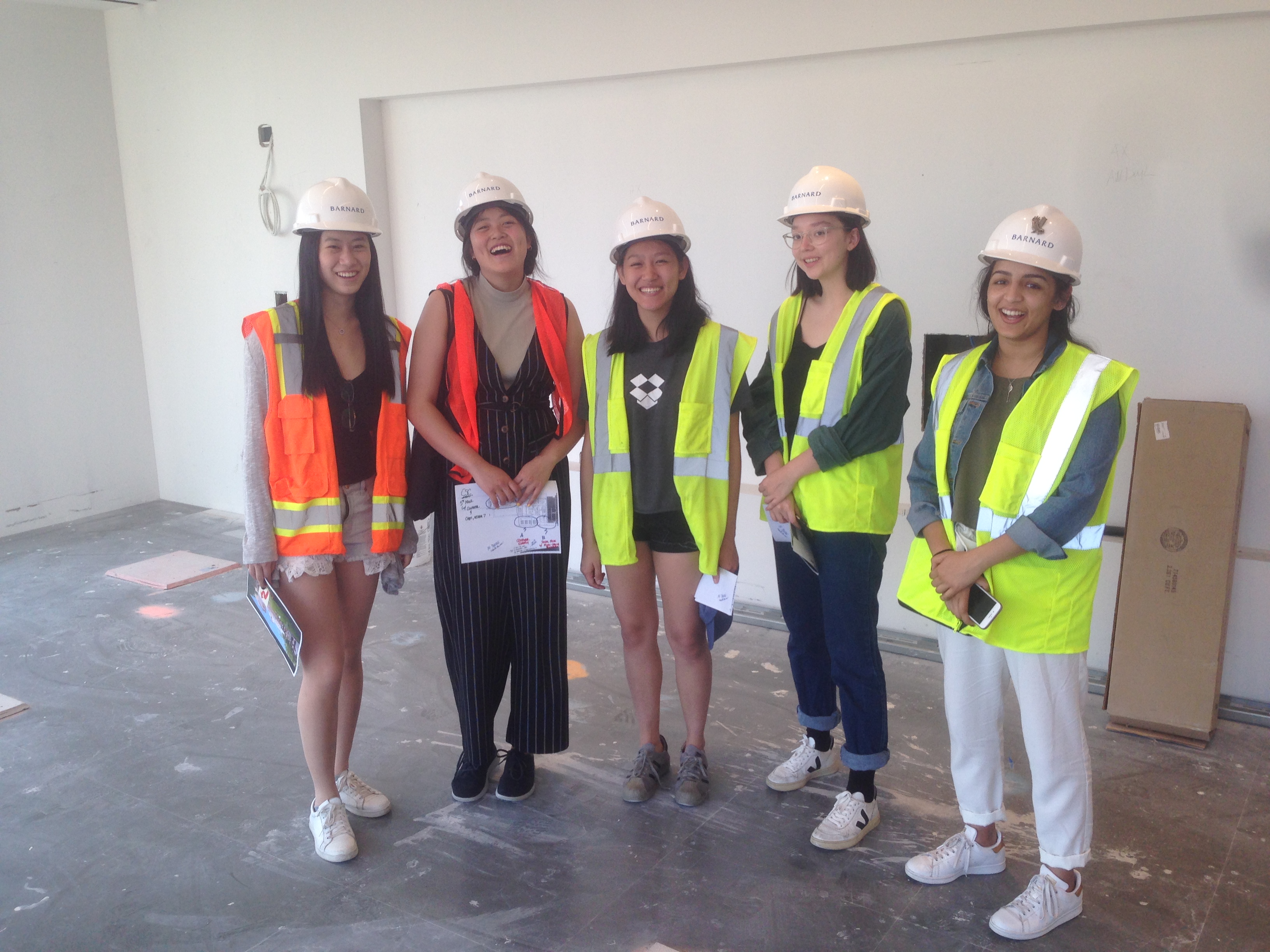 In what ways can different disciplines—such as STEM, art, and media—intersect or collaborate at the CSC?
My expectation is that the CyberTouch 3x2 Interactive Viz Wall mosaic—a versatile high-end piece of technology —will be a great tool for STEM pedagogy, innovative data visualization projects, as well as an extraordinary canvas for creative art endeavors. Clifford Ross, a well-known NYC-based artist, has recently used this technology to great effect in a project titled Light | Waves, exhibited at the Parrish Art Museum. It revels in the beauty of breaking water waves, but relies heavily on some complicated numerical hydrodynamics to provide proper rendering of this glorious natural phenomenon.
---
This is the sixth installment of the interview series "Meet the Directors." Previous director interviews include: