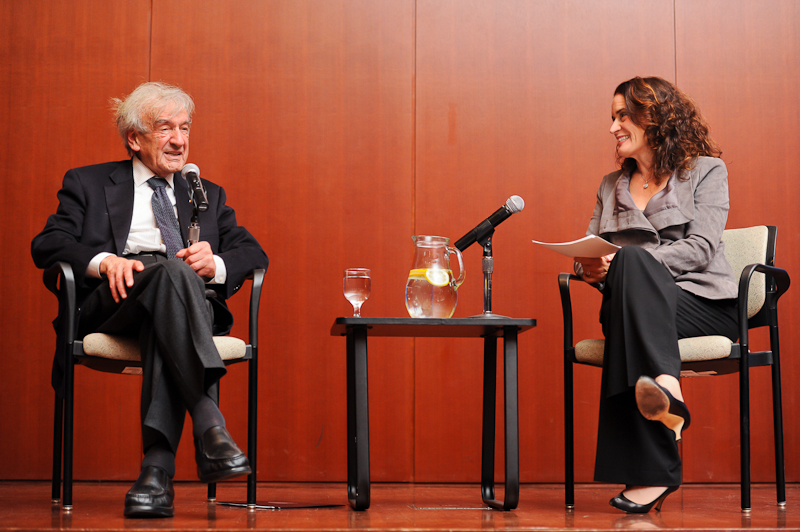 Barnard College is deeply saddened by the death of Elie Wiesel—writer, journalist, Nobel Peace Prize laureate, professor, and "messenger to mankind." He was an inspiration to countless generations of Barnard students, as well as to all those who were fortunate enough to hear him speak and to read his words. 
Professor Wiesel will long be remembered as one of the world's great teachers, and Barnard is fortunate to have welcomed him to campus on more than one occasion. He was the Ingeborg Rennert Visiting Professor of Judaic Studies at Barnard from 1997 to 1999, inaugurating the professorship in 1997 with a series of lectures on the theme "A Passion for Study." He returned in 2012 for a special lecture and discussion with President Spar, "An Evening with Elie Wiesel." His legacy has also touched individual students. Since 1989, the Elie Wiesel Foundation has sponsored the annual Essay Prize in Ethics contest to "challenge college students to analyze the urgent ethical issues confronting them in today's complex world." Barnard students won first prize in 2002 and third prize in 1996.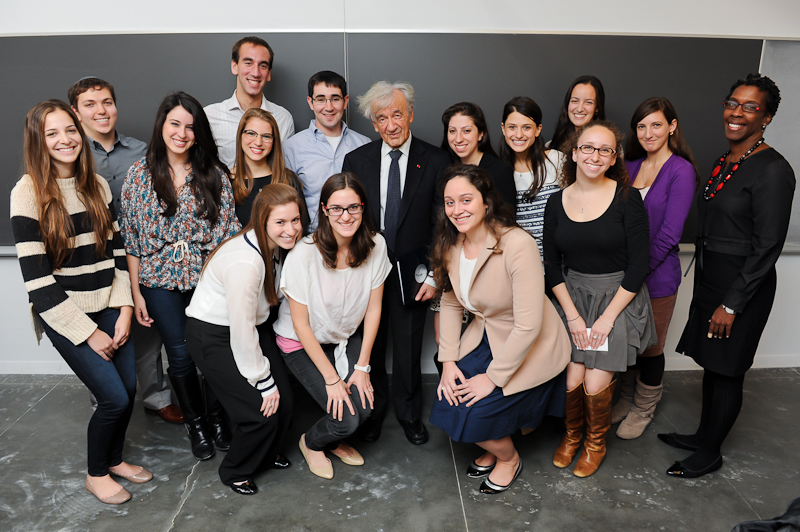 Elie Wiesel was a voice for those who otherwise would not be heard, a leader in the fight for human rights, an ethicist, a teacher, and a scholar. Calling on his own poignant and powerful experiences as a survivor of the brutality of the Holocaust, Professor Wiesel devoted his life to shedding light on the struggle for lasting peace, the importance of resolution, and the role that memory plays in these vital pursuits. 

The College mourns the passing of this extraordinary humanitarian.