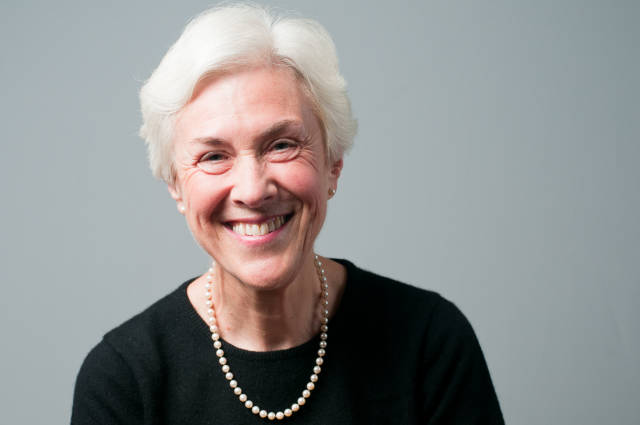 Columbia Athletics has announced that it will endow a new award honoring Barnard Dean of Studies Karen Blank, who will be retiring at the end of this semester. Beginning in 2013, the award will be given each year at the annual Varsity C Celebration. An excerpt from Columbia's announcement:
"The new award will be presented to the female student-athlete enrolled in Barnard College, who exemplifies the qualities of academic success, athletic achievement, strong sporting behavior and commitment to community. A grant from the Blank Award Endowment shall be allocated each year to the winning student-athlete's varsity team."
Dean Blank has been an integral part of the Columbia and Barnard campus communities since 1984, when she became Columbia College's associate dean for student affairs. In 1993, she was named Barnard's dean of studies, a position she has held for nearly two decades. In addition to overseeing the advising of all Barnard students on their academic programs, Dean Blank served as the advisor to Barnard's honor board and chaired the Faculty Committee on Programs and Academic Standing. Additionally, Blank devoted tremendous energy to supporting the athletics program, serving as the University's Faculty Athletics Representative to the NCAA for more than 10 years. 
"There is no stronger advocate for students and no one more deserving of this honor than Dean Blank," said President Debora Spar, in
Columbia's announcement
. "This award is a fitting tribute to a woman who inspired generations of young people to reach greater heights. In addition to her years at Columbia, Karen has been a beloved member of the Barnard community for nearly 20 years and the students she advised were buoyed by her devoted support and encouragement. The Barnard community takes enormous pride in Dean Blank's work and legacy."
"This award is a lovely and appropriate way to honor Dean Blank for all she has done to support and embolden Barnard students," said Dean of the College Avis Hinkson '84. "She is truly one-of-a-kind and so deserving of this recognition."
"While Karen cares about every student, and each student she has encountered must feel singled out for individual attention, she has a special loyalty to student-athletes," said Constance Brown '71, Barnard's Registrar and a longtime friend and colleague of Dean Blank. "Having attended a number of women's basketball games with her, I can attest that her enthusiasm is contagious and inspirational -- she leaps to her feet! She shouts! She applauds!  This award is a wonderful tribute to someone who supports everything our students do, both academic and extra-curricular."