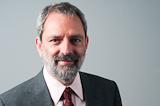 For The New York Times' "Room for Debate" forum, Barnard history professor Jose Moya writes about the future of the Falkland Islands, reflecting on the legacy of the late British Prime Minister Margaret Thatcher and citing similarities and differences with Hong Kong and Gibraltar. An excerpt:
"The recent referendum's near unanimous support for British rule seems to leave little space for negotiations. The passing of Thatcher -- who was seen as a liberator by most Islanders -- will, if anything, harden their position by reviving memories of the war. And the position of the Argentine population is equally hard, if the recent revival and political use of the issue by the government of Cristina Fernández de Kirchner is any indication."
Read Prof. Moya's full article and other views on the issue.
Prof. Moya serves as the director of the Barnard Forum on Migration and teaches courses in Latin American history, Latin American civilization, and world migration.  He is the author of Cousins and Strangers: Spanish Immigrants in Buenos Aires, 1850-1930.