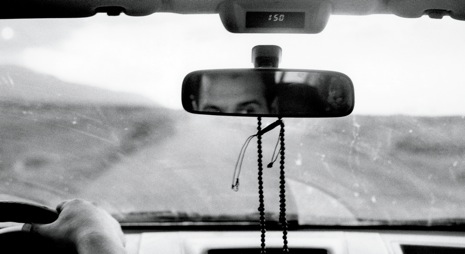 In The New Yorker, award-winning Libyan author and Barnard English professor Hisham Matar writes about returning to Libya, where he spent his early childhood, in search of answers about the disappearance of his father, an opponent of the Qaddafi regime. "The Return: A father's disappearance, a journey home" appears on page 46 of the April 8, 2013 issue. An excerpt:
"Early morning, March, 2012. My mother, my wife, Diana, and I were sitting in a row of seats that were bolted to the tiled floor of a lounge in Cairo International Airport. Flight 835 for Benghazi, a voice announced, was due to depart on time. Every now and then, my mother glanced anxiously at me. Diana, too, seemed concerned. She placed a hand on my arm and smiled. I should get up and walk around, I told myself. But my body remained rigid. I had never felt more capable of stillness.
The terminal was nearly empty. There was only one man sitting in the row of seats facing us. He was overweight, weary-looking, possibly in his mid-fifties. There was something in the way he sat—the locked hands on the lap, the left tilt of the torso—that signalled resignation. Was he Egyptian or Libyan? Was he on a visit to the neighboring country or going home after the revolution? Had he been for or against Qaddafi? Perhaps he was one of those undecided ones who held their reservations close to the chest? Despots and revolutionaries are intolerant of doubt."
Read the full article. (Subscription required.)
Also, on NPR's Fresh Air, Prof. Matar discusses his journey to Libya.
Prof. Matar is the author of the Man Booker shortlisted novel In the Country of Men, and more recently, Anatomy of a Disappearance.