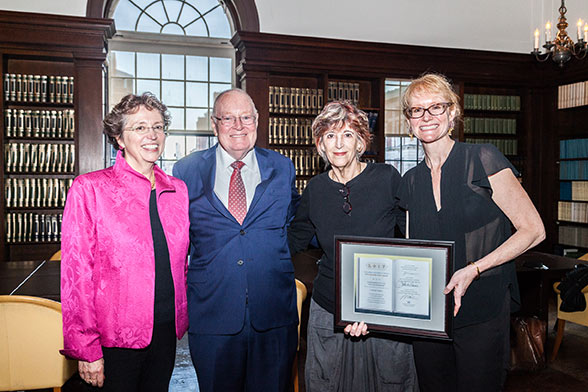 Paige West, Claire Tow Professor of Anthropology and author of Dispossession and the Environment: Rhetoric and Inequality in Papua New Guinea, was the recipient of the Columbia University Press Distinguished Book Award and was honored on September 28, 2017. Recognition is given annually to "the Columbia University faculty member with a book published by the Press in the two years prior that brings the highest distinction to Columbia University and Columbia University Press for its outstanding contribution to academic and public discourse."  
West's research interest explores the relationship between societies and their environments. Specifically, she writes about the intersections between indigenous practices and conservation science, the connection between environmental conservation and international development, and other anthropological ways in which the natural world is understood and produced. She has conducted ethnographic fieldwork in Australia, Germany, England, Papua New Guinea (PNG) and the United States and is a co-founder of the PNG Institute of Biological Research, which builds educational opportunities for research in PNG for Papua New Guineans.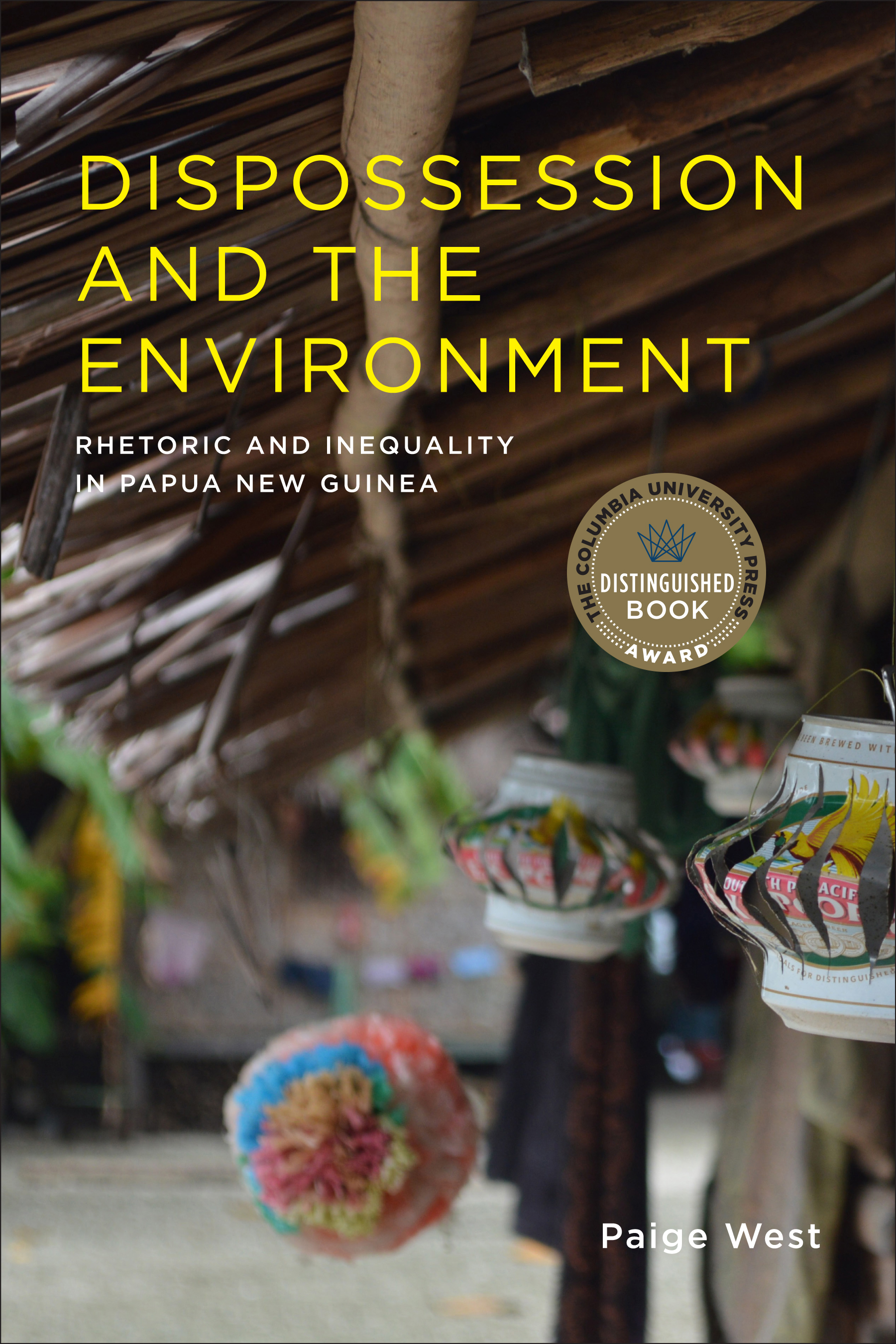 With a focus on PNG, Dispossession reveals how a range of actors produce and reinforce inequalities in today's globalized world. The book grew out of lectures West gave in 2013 at the annual Leonard Hastings Schoff Memorial Lecture series, in which a member of the Columbia faculty is invited to deliver three lectures on a topic of their choice before a general audience.
West received the award at a prize ceremony at the Casa Italiana at Columbia University. For more information on the Columbia University Press Distinguished Book Award, click here.
---
Click here to read more about Papua New Guinea, where Prof. West has worked since 1997, and a recent Atlas Obscura article in which she argues conservation efforts are better executed when indigenous populations and environmentalists collaborate.