This fall, Barnard launches the Post-Baccalaureate Fellowship program that supports recent alumnae. An initiative of Beyond Barnard, the Post-Baccalaureate Fellowship is a one-year program that fosters the development of professional career skills, ongoing technical and workplace learning, and an opportunity to apply subject matter expertise to new technologies, digital scholarship, creative writing, and other platforms. Beyond Barnard intends to expand this program to external firms and organizations that are interested in hiring recent College graduates as post-baccalaureate fellows.
This year's fellows, who receive an annual stipend, report to the faculty director from the Creative Writing department and from several centers at The Cheryl and Philip Milstein Center for Teaching and Learning.
Read below as Nia Judelson '18, Sylvia Korman '18, Ruby Mastrodimos '18, and Zoe Ross CC '18 discuss their work. The College's search for the Computational Science Center's Post-Baccalaureate Fellow is still in progress.
Creative Writing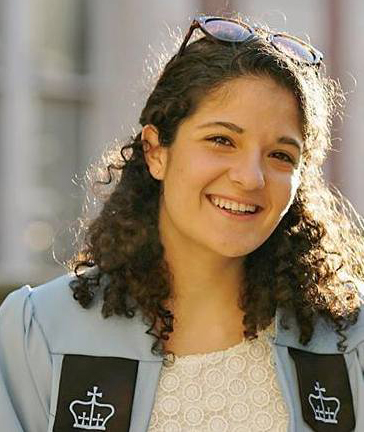 Sponsored by Ina P'13 and Howard Drew P'13, Nia Judelson '18 is the Drew Post-Bac Fellow in Creative Writing. "This year, I will be working with the Barnard English Department to coordinate author readings and writing contests, including for the Barnard Women Poets book prize; act as a resource for creative writing students submitting their work to classes and contests; create a Creative Writing Department and Alumnae Newsletter; and more. This opportunity, as I prepare for graduate school, offers an invaluable insight and guidance on working at a university."
Digital Humanities Center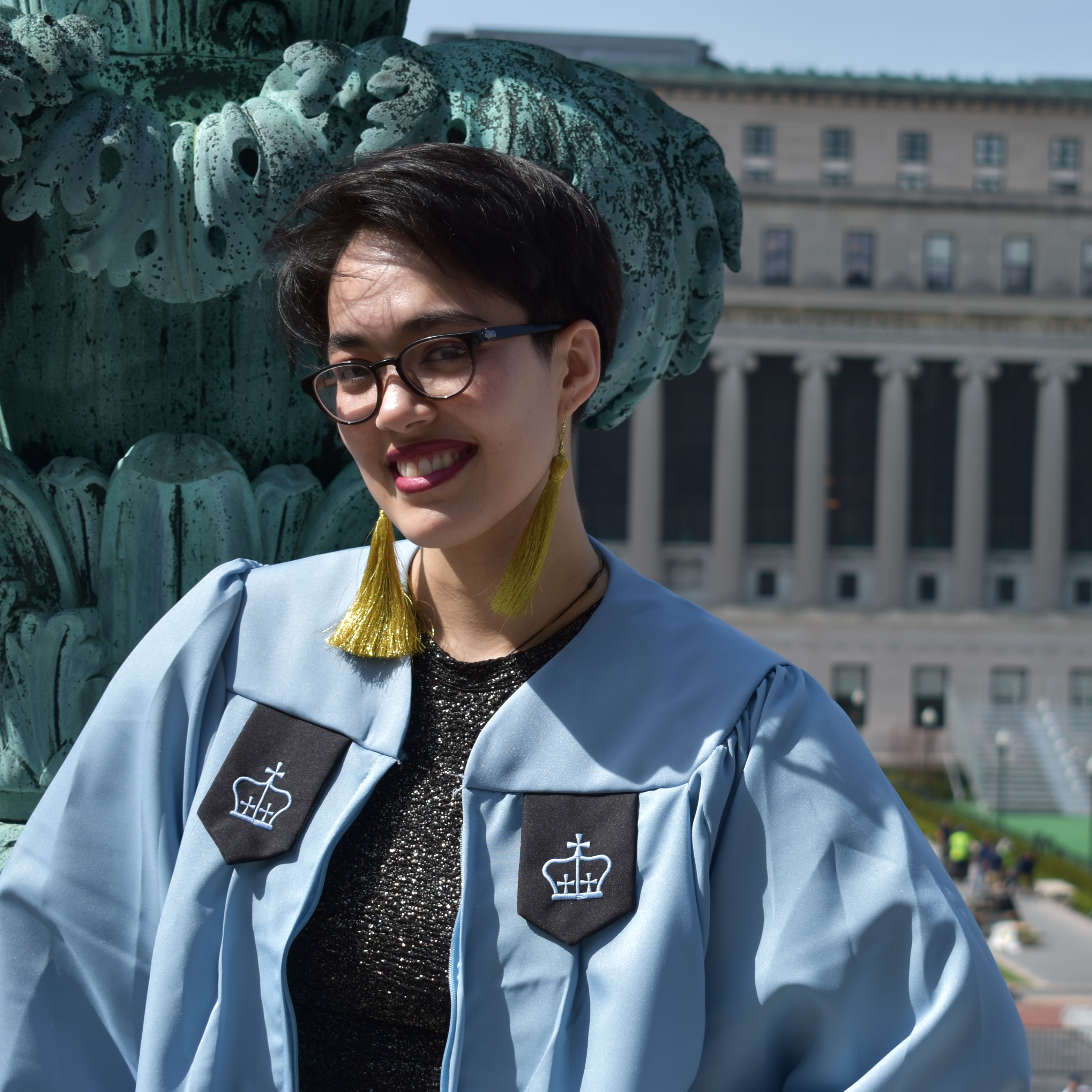 English major and former Writing Fellow Sylvia Korman '18 joins the Digital Humanities Center team. "This year I will be working to provide support and programming for students and faculty working in the humanities who are interested in working with digital tools, archives, and resources."
Media Center & Movement Lab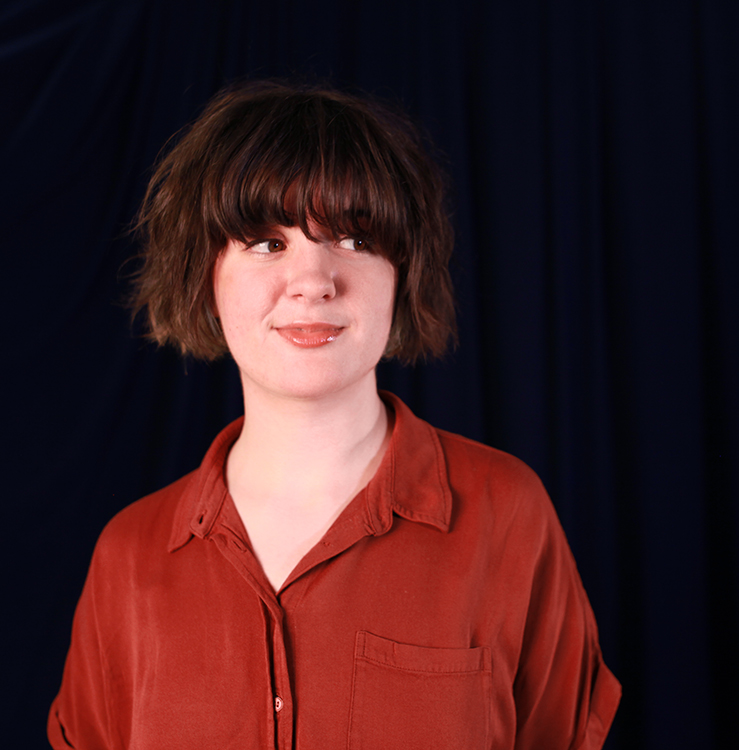 Previously a student worker with IMATS, Ruby Mastrodimos '18 will use the skills she learned when she steps into her new role as the Media Center and the Movement Lab fellow. "Because the Media Center and the Movement Lab are both completely new to Barnard, I'll spend most of this year experimenting with the space and helping students acquaint themselves with our technology and services," says Mastrodimos. "For both centers, my aim is to make the space accessible for students of all backgrounds and identities to explore their creative aspirations, free of judgment or condescension." 
Design Center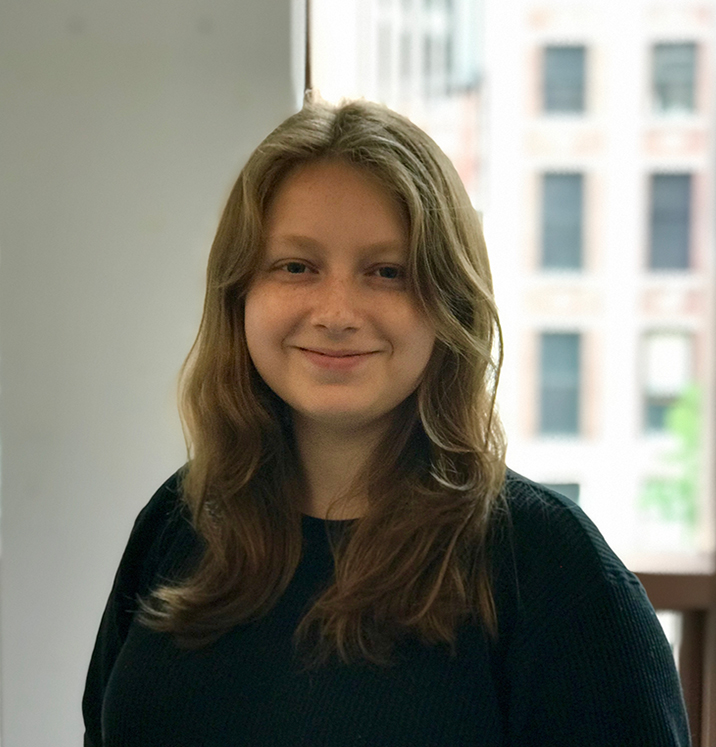 Architecture was Zoe Ross's CC '18 major and with that background she "will be leading trainings and workshops utilizing a variety of tools and skills open to anybody in the Barnard/Columbia community. [During my time as an undergrad], I was a superuser at the Columbia MakerSpace. The post-bac program is an excellent opportunity for me to expand my making and teaching skills as I pursue a career in design. I look forward to working with and learning from students and faculty in the fall."