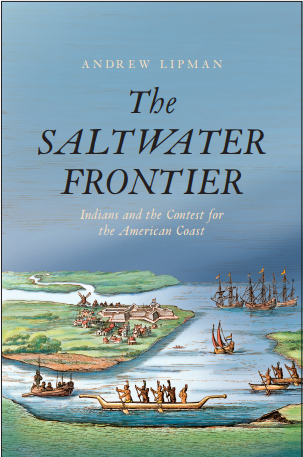 Congratulations to history professor Andrew Lipman, who has received a prestigious 2016 Bancroft Prize. This honor, considered to be among the most prominent in the field of American history writing, is awarded each year by the trustees of Columbia University.

Prof. Lipman received the prize in recognition of his first book, "The Saltwater Frontier: Indians and the Contest for the American Coast," which was published last year. The book delves into the history of the 17th-century American Northeast, approaching questions about the clash between Native tribes and European colonial forces through the unusual lens of maritime history.

Read more about this year's Bancroft Prize recipients in the New York Times.

Read an interview with Prof. Lipman about "The Saltwater Frontier," as well as his teaching and research interests.

Prof. Lipman is a historian of Early America who joined Barnard's faculty in 2015. His writing has appeared in Common-place, Early American Studies, Reviews in American History, Slate Magazine, and The William and Mary Quarterly. His research has been supported by the American Philosophical Society, Harvard University's International Seminar in the History of the Atlantic World, the John Carter Brown Library, the Massachusetts Historical Society, and Mystic Seaport Museum. Previously he taught at Syracuse University and was a long-term fellow at the New-York Historical Society.