The theme for Met Gala 2018—which benefits the Metropolitan Museum of Art—was "Heavenly Bodies: Fashion and the Catholic Imagination," providing ample opportunities for attendees to flex their sartorial imaginations—and for art historians like Ann Whitney Olin Professor of Art History Anne Higonnet to connect modern fashion with ancient meanings.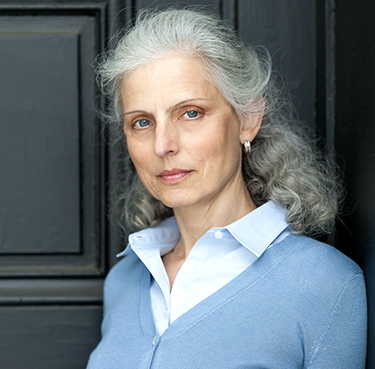 Two weeks before the exhibit opened, Higonnet spoke with The Guardian about the Vatican's involvement with the gala. She noted that in a break from the notably lavish tradition of papal garments, Pope Francis has chosen much more humble vestments—and as such, the timing of the exhibit was ideal: "His sartorial humility now means this is the moment to do it […] At the very spiritual end of the Catholic spectrum, there has now been a renunciation of wealth." Higonnet also examined Catholicism's modern influence on fashion through designers such as Balenciaga, who were raised Catholic, and predicted that the HBO series The Young Pope, featuring an opulently stylish Jude Law in the titular role, would influence some of the gala's male attendees in their fashion choices.
On the morning of the gala, Higonnet was interviewed by The New York Post about why fashion often references Catholicism: both its ornate finery and its diversity of stylistic options give designers ample room to let their imaginations run wild. She adds that even the most fashion-averse celebrities of modern times—tech icons including Steve Jobs and Mark Zuckerberg—could be said to have drawn inspiration from monastic asceticism in their uniforms of black turtlenecks and hoodies.
Following the event, Elle asked Higonnet to draw connections between some of the most notable outfits and their historical connections. She likened model-actress Cara Delevigne's gothic, face-covering dress and accessories to a confessional booth, Jennifer Lopez's jewel-encrusted crucifix dress to medieval crusader King Richard I, Greta Gerwig's '06 full-coverage black and white gown to Italian Benedictine monk Bishop John Morosini, and—of course—Katy Perry's golden armor and angel wings to depictions of the Archangel Gabriel.
Higonnet is hosting a series of talks at the Met titled "Art, Clothing, and the Catholic Imagination," in conjunction with the museum's exhibits. Upcoming events in the series include talks on vestments (May 23) and monasticism (May 30). Click here for tickets and more information.