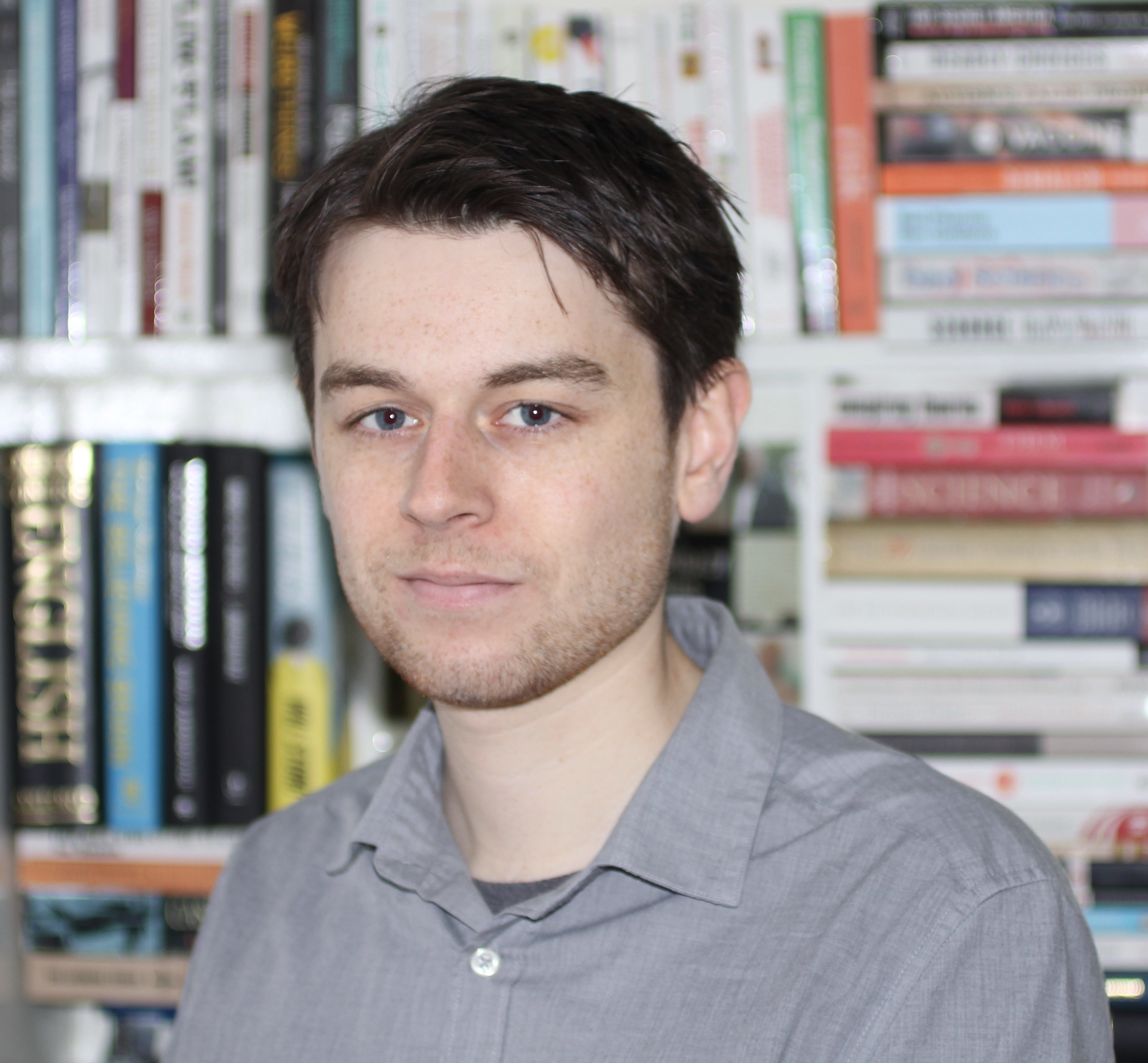 Rob Brotherton, Term Assistant Professor of Psychology, is an expert on modern conspiracy theories. After completing an ESRC-funded PhD on the psychology of conspiracy theories at Goldsmiths, University of London, where he also lectured, Brotherton moved to New York and joined Barnard's faculty. At the College, he has taught courses on conspiracy theories, social psychology, science communication, and statistics. His research focuses on the impact reasoning biases have in conspiracist ideation. In 2015, he published the book Suspicious Minds: Why We Believe Conspiracy Theories, which explores the history and psychology of conspiracy theories. Brotherton has also shared his ideas on conpiracy theories with appearances on MSNBC and CBCRadio.
In this Q & A, Brotherton discusses the real-world pedagogical approach he uses to engaging students in a classroom.    
How long have you been teaching at Barnard, and what's your pedagogical approach to your classes?
I've been teaching at Barnard since Fall 2015. My pedagogical approach is influenced by my research, and the things I find interesting more generally. I research and write about the psychology of conspiracy theories and other weird things like false memories and magical beliefs. I like taking something familiar but mysterious and seeing what it reveals about our minds more generally. This kind of approach translates perfectly into the classroom: start with something that most people find intriguing or relatable and use it like a Trojan Horse to teach them about more arcane scientific findings and theories--psychological insights they may not otherwise have cared about or found relevant to their lives.
What methods do you use to engage students who aren't psychology majors?
I keep things grounded in everyday life. Why do people still watch The Bachelorette after 300 seasons? Why do people love to hate Kanye West? Or, on a more mundane level, why is my friend acting weird right now? We all enjoy thinking about what other people do and trying to explain their behavior; we're all armchair psychologists. Even if you don't want to major in psychology, taking a few psych classes can help you be a better armchair psychologist.
Do you have a favorite classroom teaching method you like to use at Barnard?
I like putting control in my students' hands as much as possible. When I taught Intro Psych, I used an assignment where students submitted questions about what they were learning each week. At the end of the semester I picked some of the best questions to make up the final exam--so the final was literally written by some of the students in the class. Which is great for everyone, especially the students who wrote the questions--as long as they had taken the time to think about what their answers would be!