Professor John Morrison Receives Mellon Fellowship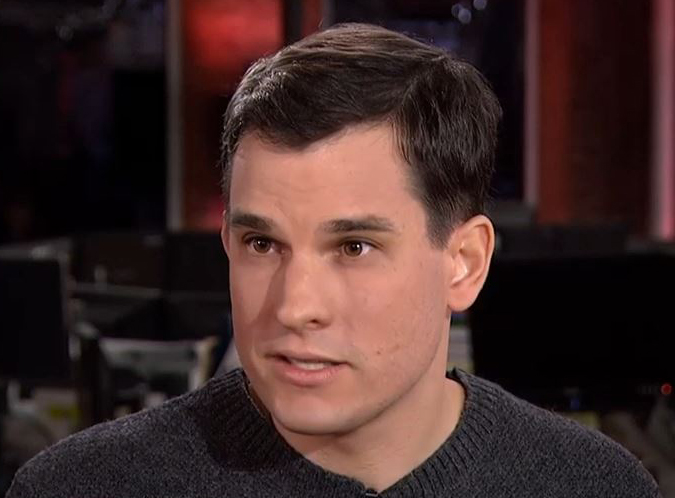 John Morrison, assistant professor of philosophy, was awarded the Andrew W. Mellon Foundation's New Directions Fellowship. As a recipient of this award, Morrison will spend a year studying neuroscience. 
Morrison, who joined the faculty of Barnard in 2009, focuses his research in the philosophy of mind and the foundations of Spinoza's metaphysics. He teaches courses on the philosophy of mind, early modern philosophy, and logic and published "Perceptual Confidence," which won the 2015 Sanders Prize in Philosophy of Mind.
Morrison received his Ph.D. from New York University, his M.A. from the University of Pittsburgh, and his B.A. from Williams College.
More about the New Directions Fellowship:
New Directions Fellowships assist faculty members in the humanities and humanistic social sciences who seek to acquire systematic training outside their own areas of special interest. The program is intended to enable scholars in the humanities to work on problems that interest them most, at an appropriately advanced level of  sophistication. In addition to facilitating the work of individual faculty members, these awards should benefit scholarship in the humanities more generally by encouraging the highest standards in cross-disciplinary research.

Professor Lisa Son Honored with Fulbright Visiting Professor Award to Korea
Lisa K. Son, associate professor of psychology, has been honored with a Fulbright Visiting Professor Award to South Korea. As a recipient of this award,  Prof. Son will represent the United States and "have the opportunity to work collaboratively with international partners in educational, political, cultural, economic, and scientific fields," according to the Foreign Scholarship Board.
While in South Korea, from September, 2018 to June, 2019, Son will focus her research on better understanding how to implement strategies that will help learners build metacognition, even in educational environments that have favored traditional ways of learning.
Son, who joined the faculty of Barnard in 2002, specializes in cognitive psychology, learning, and memory. Her courses explore the scientific investigation of human memory, cognitive development, biological foundations of cognitive development, and the breakdown of cognitive processes. Son runs the Metacognitive Lab at Barnard, where she collaborates with professionals across academic and educational institutions and with students. In 2017, Son also received a three-year grant from the National Research Foundation of Korea's Global Research Network, in collaboration with Kyungnam University, for her project "Metacognition Across Culture: Impact of Self-Regulatory Focus." 
Son received her Ph.D. and M.A. from Columbia University, and her B.A. from the University of Pennsylvania.
More about the Fulbright Program:
The Fulbright Program, which aims to increase mutual understanding between the people of the United States and the people of other countries, is the flagship international educational exchange program sponsored by the U.S. government. Fulbright alumni have become heads of state, judges, ambassadors, cabinet ministers, CEOs, and university presidents, as well as leading journalists, artists, scientists, and teachers. They include 59 Nobel Laureates, 82 Pulitzer Prize winners, 71 MacArthur Fellows, 16 Presidential Medal of Freedom recipients, and thousands of leaders across the private, public, and non-profit sectors. Since its inception in 1946, more than 380,000 "Fulbrighters" have participated in the Program.