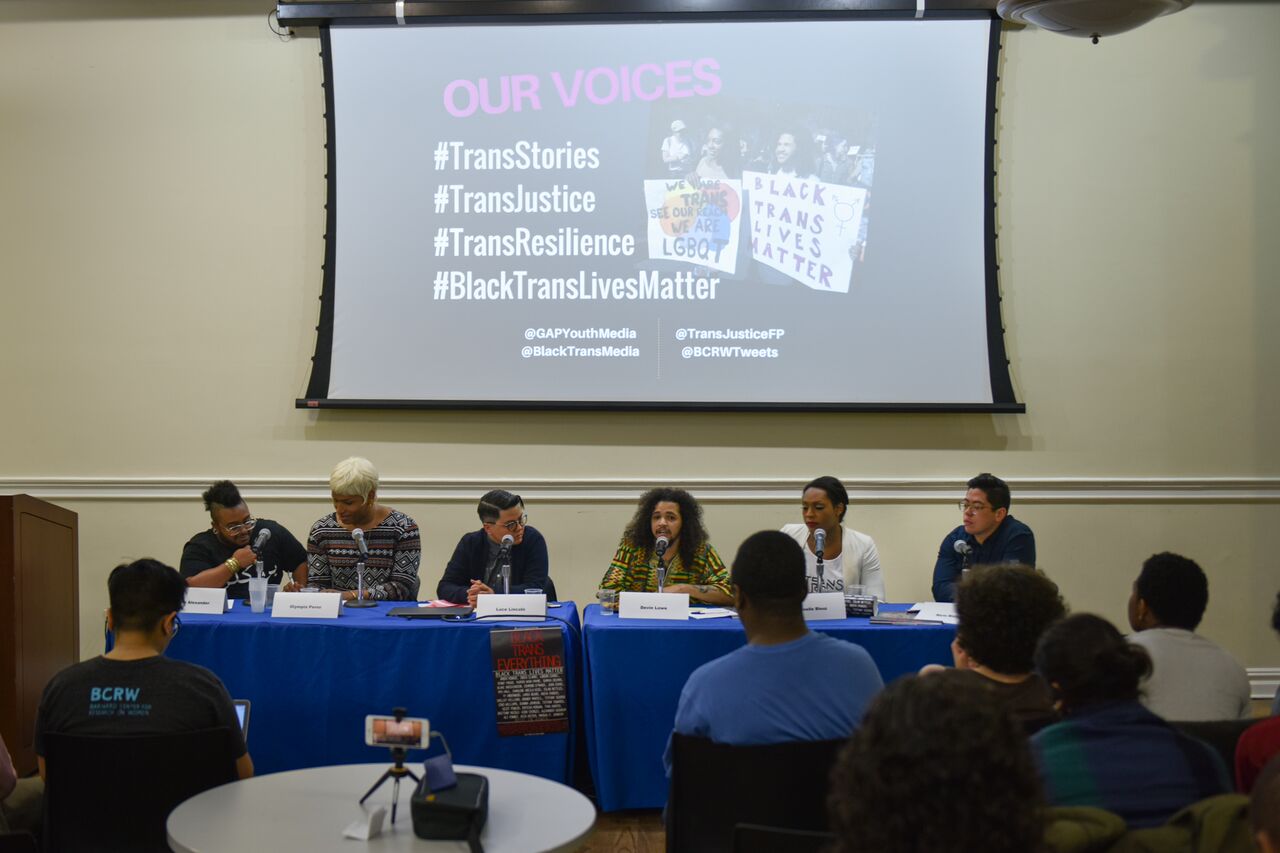 A diverse and passionate audience of more than 250 people came together on April 4 to attend a film screening and panel discussion at a time in history when trans and gender-nonconforming communities fight for increased protections and understanding.
Hosted by the Barnard Center for Research on Women, "Our Voices: Trans Stories, Trans Justice, Trans Resiliency," featured powerful short films documenting the intimate world of how the trans and gender nonconforming people build community, fight back against bias or prejudice, and focus on intersectional work. Activists Luce Lincoln, Giselle Bleuz, and Devin Lowe from the Global Action Project, Marin Watts from the Trans Justice Funding Project, and Olympia Perez and Sasha Alexander from Black Trans Media, clarified how race, gender, sexual identity, and class can all play a role in oppression.
Panelists also shared work and personal stories that highlighted trans leadership and the community's unique approach to organizing as well as pronoun preferences, social inspiration, and mentoring within the trans community.
Alexander from Black Trans Media said, "We are not always received and embraced, so thank you for [welcoming us here tonight]." Alexander, who uses "she," "he," and "they" as pronouns, went on to say, "I've been inspired by rage and grief lately, and the desire for things to get better."
To watch an archived video of the event, visit the Barnard Center for Research on Women Facebook page here.