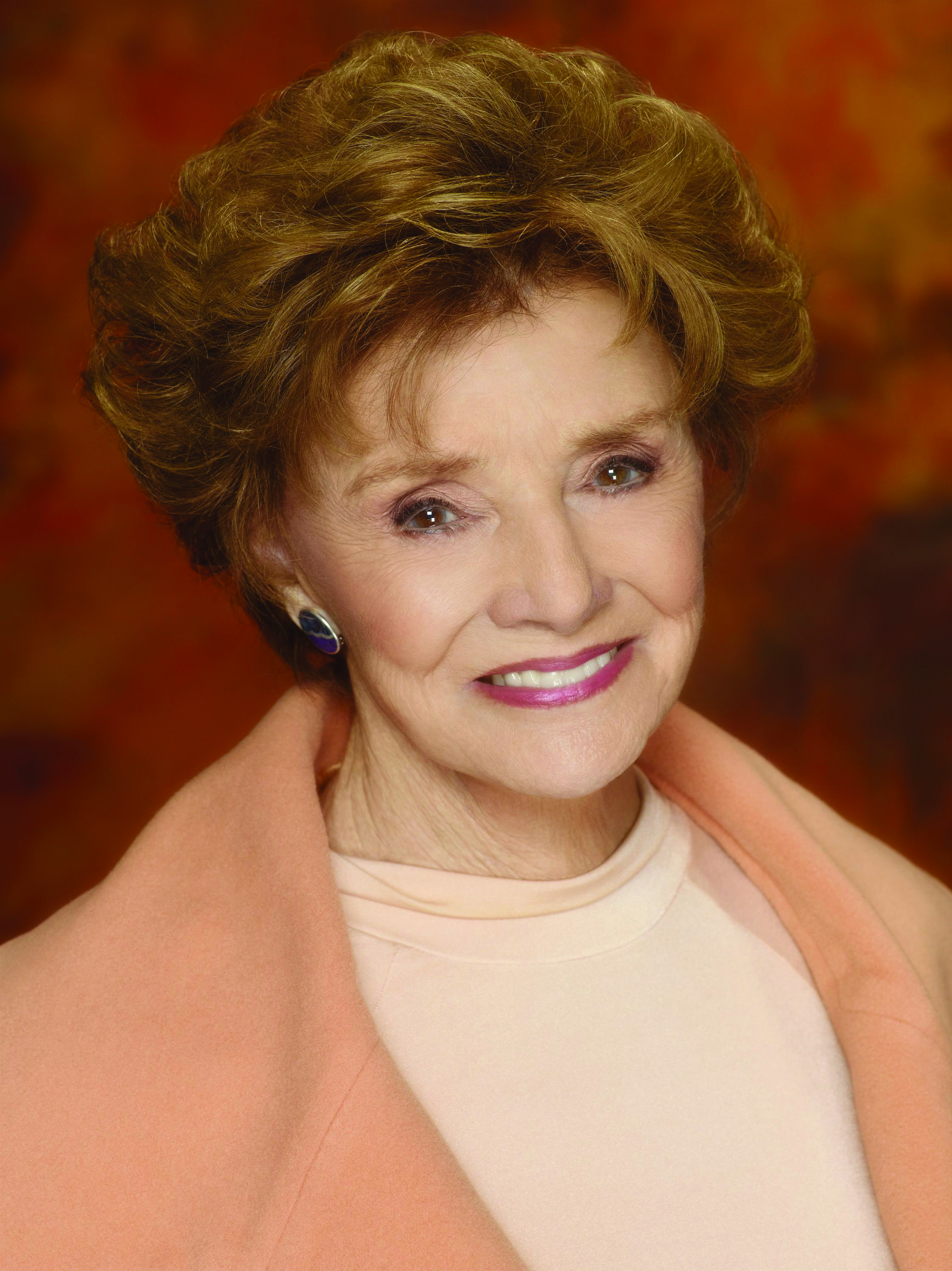 When sitting down with Peggy McCay, it's hard to know where to start—and even harder not to get lost in her past. A working actor for 65 years and counting, McCay still clocks in as Caroline Brady on the soap opera Days of Our Lives, a character she has played continuously since 1983, and for which she was just nominated for a 2015 Daytime Emmy for Outstanding Lead Actress in a Drama Series. To call her a soap-opera veteran doesn't quite cover her experience. The Emmy- and Obie-winning star can't be pegged to any one category.
In fact, McCay boasts the distinction of being the only actor ever to be nominated for both a Primetime and Daytime Emmy simultaneously. A lifetime member of the Actors Studio, she honed her craft onstage in Margo Jones's repertory company, gained notoriety as the heroine of the 1950s soap opera Love of Life, earned an Obie for her run in Uncle Vanya, and appeared in over a dozen live television dramas and four movies—all before moving to Hollywood in the late '50s. A native NewYorker raised by self- made parents, McCay says she was the first in her family to go to college. Her parents were "adamant" their daughter arm herself with an education and a respectable, dependable career. McCay had other ideas. As a first-year, she joined Barnard's Wigs and Cues drama club and landed the title role in St. Joan, earning this review from the Barnard Bulletin of December 15, 1947: "Her acting was nothing short of perfection."
She also says she shook things up offstage. "I led a revolution in the drama club," McCay recalls. "We invited Columbia and had men in our show. And it was a big success. From then on, Barnard and Columbia worked together in the drama club." By graduation, McCay was fully committed to an acting career. "My parents weren't thrilled," she laughs. "So we made a deal: If I didn't get a role within two years and earn, I'd give it up."
It didn't even take her a month. McCay followed entertainment happenings via the trade publications—"It was easier to translate Chaucer than Variety!"—and hit the streets of New York. "I went to the union to get a list of agents and then started at the top." After two hot, sweaty weeks of knocking on doors, McCay was given half a chance. No agent would sign her, but one agreed to send her to audition for an episode of Kraft Television Theatre. She nailed it. "After that, every audition she sent me on, I got," McCay says.
When it comes to career highlights, McCay chuckles over stories from her "hysterical" live-TV days. Then she recalls her two-year Warner Brothers contract in Hollywood during the early '60s. Though she had her own sitcom, Room for One More, it was much like working with a repertory theatre again. "I got to do my show and then be a guest on all the other shows," she explains. "I played a prostitute, a killer, everything. That's an actor's dream! And I worked with all these funny, gifted people.You had James Garner, Jack Kelly, Efrem Zimbalist...."
Other high points include her groundbreaking dual Emmy nominations and her 1991 Primetime win for a guest stint on The Trials of Rosie O'Neill. Being honored by her peers was a thrill, but McCay was crushed to learn she wouldn't get to participate in the big Primetime Emmy show. Guest actors received their awards at the untelevised Creative Arts Emmys, in order to help publicize the less star-studded technical awards.
"What an honor... and nobody knows you get it?" she deadpans. "I was so outraged, I put [my Emmy] in the closet!" Then, she became a governor of the Academy of Television Arts and Sciences and pushed for change. Guest Actor awards are still given at the Creative Arts Emmys, but now the winners also get to participate in the broadcast. "Their win is announced, their work is shown on the screen, and they get to present."
McCay has taken other stands. Spurred to action after shooting a TV movie near an animal research lab in 1988, the vegetarian remains active with organizations like the Elephant Sanctuary in Tennessee and the Humane Society.
McCay has over 100 television credits to her name. Her most recent primetime gig was a Cold Case role in 2010, but Days of Our Lives keeps the 85-year-old on her toes. "Production is so fast now it's phenomenal," she marvels. "We do 50 scenes or more every day! It's almost like live TV or theatre."
A comic actress at heart, McCay has to admit women fare better in soaps than other genres when it comes to wage, representation, and quality roles. Caroline, the character she created in 1983, is now a great-grandmother with early stage Alzheimer's. "Who gets to play a character for this long a time?" she asks. With the show building to its nostalgic 50th anniversary in November, McCay hopes to see an extra dose of on-screen drama. In the meantime, the self-professed "workaholic" is playing with the idea of doing a little something on the side, again. "When I don't have much to do on the show I get really antsy... I think I'm going to have to go after my agent!" 
—By Deanna Barnert '95