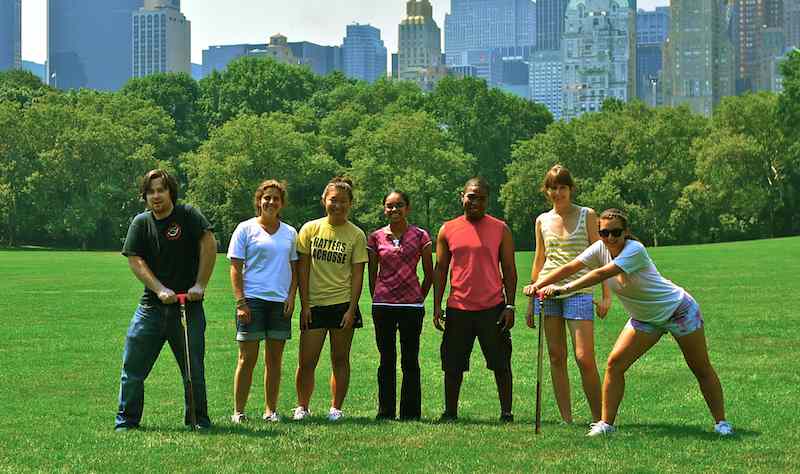 Urban fungi might not sound fascinating, but with green roofs becoming increasingly important in New York City, Assistant Professor of Biology Krista McGuire and 10 students (four are now alumnae) set out to learn about the fungal organisms in these urban oases. Their study, published in the journal PLOS ONE, compared soil fungi on green roofs to soil fungi found in city parks, including Central Park and the High Line.
The study found that the fungal communities on green roofs are vastly different from those in park soils. The researchers concluded that fungal communities on green roofs are an as-yet unexplored source of urban biodiversity and could aid green roofs even further in their roles in cooling the city, absorbing storm water, and reducing urban pollution.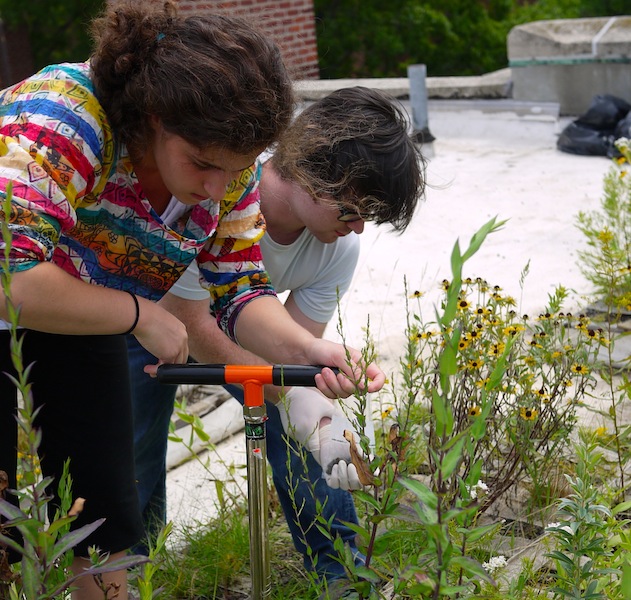 The students were credited as co-authors of the paper, which was covered in The Atlantic. One student, Sara Payne '13, calls joining the lab "a huge turning point in my life," adding, "I was  involved in the entire study, including planning and design, sampling, sample processing, data analysis, and manuscript writing process. I was so fortunate to have seen a project come full circle. The green roof project allowed me to have a better understanding of microbes in the environment, which inspired me to learn about how microbes function in the human body. Next fall, I will be working at Albert Einstein College of Medicine conducting blood stem-cell research."
Julia Discenza '13: "My experience was both challenging and rewarding. It was a great experience learning to facilitate a group and work as a team to get all the soil samples we needed in a short period of time. Prof. McGuire gave us the freedom to develop the project in the way we thought would be best, and always pushed us to be engaged with the scientific community by having us develop and perfect oral presentations. I was so glad for this professional training I received while working in the lab."
For Prof. Krista McGuire, being able to author papers with students was also an unmatched experience: "The students showed incredible dedication and enthusiasm for ecological research and urban sustainability. What you may not see in this manuscript are the long hours of rooftop soil sampling in 90-degree weather and the late-night lab sessions they put in to complete this project. Their commitment to this research has exceeded expectations and I feel incredibly fortunate to have had such talent in my lab."
The other Barnard students and alumnae listed as authors on the project include: Caitlyn Gillikin '11, Dominique Keefe '12, Su Jin Kim '13, Seren Gedallovich '13, Ramya Rangamannar '12, Jennifer Koshner '15, Audrey Massmann '13, Giulia Orazi '13.
Read more stories about student research opportunities at Barnard.