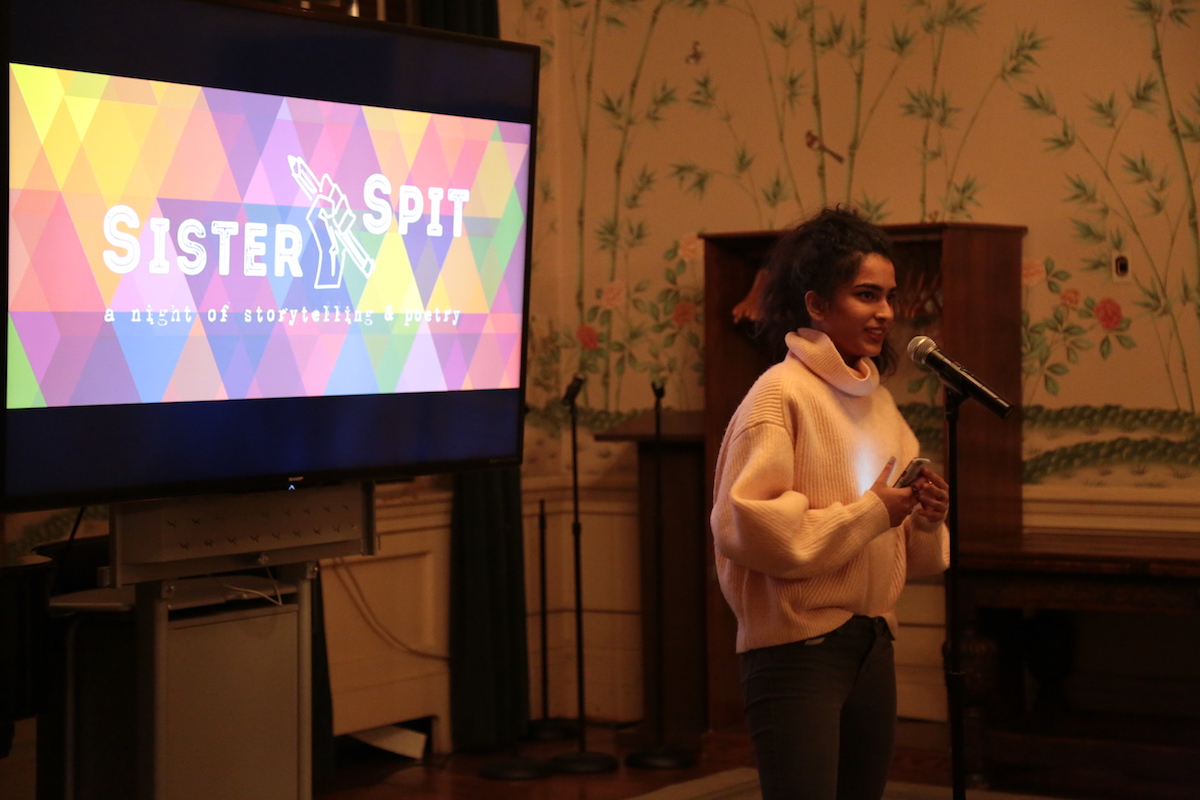 Electrifying, spoken-word performances by renowned poets Oompa and Crystal Valentine and student artists Phanesia Pharel `21, Medina Shah `22, and Naina Durga `21 empowered a full house at Sister Spit on January 18 in Sulzberger Parlor, Barnard Hall. This third-annual event, sponsored by Barnard Student Life and honoring MLK Legacy Week, featured women who shared poems and narratives focused on resistance. They explored themes of violence, immigration, solidarity, and love, centering women of color and members of the LGBTQ community.
Pharel spoke eloquently about Haiti, "a garden landscaped by women," while Shah recited a piece about wearing and taking off the hijab. Durga, who shared her experiences as an Indian-American woman, asked, "You want to know why my English is so good? I want to know why your ancestors gave us no option."
In her haunting acapella style, Oompa sang and chanted about the bruises of everyday black queer life, and Valentine ranged from "spiritual and sexy" hair care to a raw, emotional piece about speech impediments and black trauma.
"There's a whole lot of evil, but we combat that with a whole lot of love," summarized Chloé "Kidd" Matthews CC'18, the evening's host, who honored "women, femmes, trans folk, queer folk, black folk, and brown folk… those we lost, those here, those getting by."
Barnard Student Life creates a variety of social justice programming that support diversity and inclusion. For upcoming programs, visit their calendar.