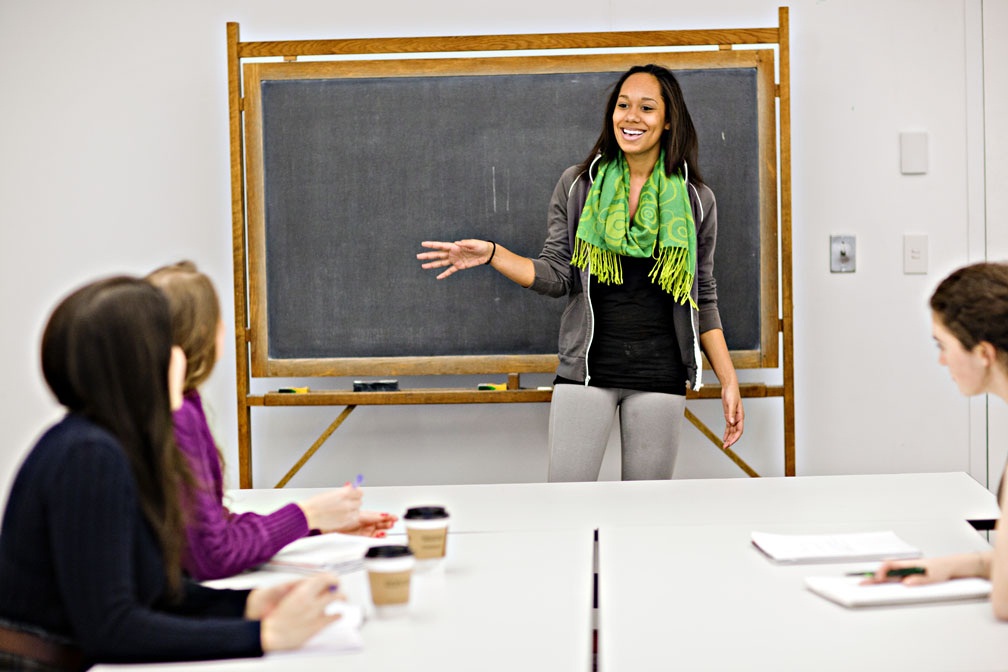 For Barnard students preparing midterm presentations, gearing up for job interviews, or considering ways to increase their class participation, Barnard's Speaking Fellows Program has a new service available: one-on-one sessions with Speaking Fellows, who are trained to teach important verbal communication skills. A personalized version of the Speaking Fellows' small-group workshops, these hour-long individual meetings can focus on any aspect of public speaking or any phase of an assignment with a speaking component.
"Public speaking can be very intimidating, but working one-on-one with a fellow student who is trained to provide specific, constructive feedback can be a very reassuring experience," said Daniela Kempf, manager of the program. "We are seeing great interest in these sessions—Barnard students are very aware that these are skills that will help them succeed in any discipline or industry they pursue."
Much like Barnard's Writing Fellows, who help other students strengthen their writing, the Speaking Fellows serve as peer facilitators for students to help them voice their intellectual engagement. "The Speaking Fellows program works from the belief that the act of speaking, and the rhetorical choices that make up speech, shape both thinking and the projection of that thinking to a larger audience," said Pam Cobrin, director of  both programs. Read more about Barnard's Writing Fellows.
Leah Rosenberg '13, Tabia Santos '13, and Lauren Seaman '13 are among Barnard's Speaking Fellows, who, after having completed a rigorous, semester-long training course in the theory and practice of public speaking, help their peers build stronger, more nuanced oral arguments through reflective, critical thinking and collegial support. Here, they answer a few questions about their involvement with the program and the new one-on-one sessions.
How did you get involved with the Speaking Fellows Program?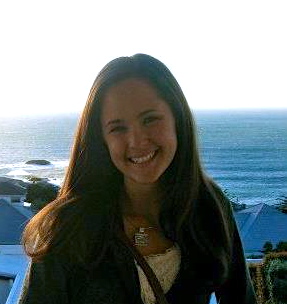 ROSENBERG: I applied in the spring of my first year after seeing a flyer posted on campus. In high school I was involved in competitive academic activities that involved public speaking and it was a skill I wanted to develop myself and share with the Barnard community.
SEAMAN:  In my freshman year, I was doing stand-up comedy, so I was comfortable with that kind of public speaking, but not so much with formal speaking or presentations—I didn't think of myself as a particularly good speaker at the time. But when I was nominated to be a Speaking Fellow by my first-year seminar professor, I thought that this would be a helpful way to get better at different forms of speaking.
Describe your role as a Speaking Fellow.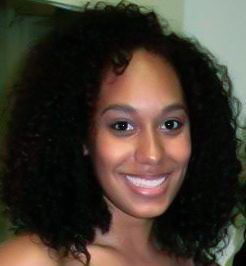 SANTOS: Everyone knows there are different "voices" or "tones" used to communicate with different people—the way I speak to my friends is generally not the same way I discuss topics in class, or talk to professors. There is an intellectual voice which students are conscious of, but do not actively train or practice. A Speaking Fellow's role is to help students discover their intellectual voice and use it. Just like writing, speaking is a skill that must be learned, practiced and honed, because it's a skill that people use their entire lives. Through general workshops based on debate, discussion, and public speaking (to name a few), we simply give students the tools to actively engage in speaking.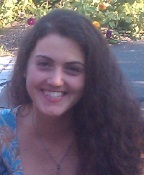 SEAMAN: I see Speaking Fellows as a resource for students to not only practice public speaking, but learn tools to help gain confidence in speaking, crafting speeches, and becoming more aware of their own speaking overall. I like to remind students that I'm not innately an expert public speaker, and it's something I work on every day. As a Fellow, I've been taught helpful tools and ways to think about speaking that I can teach. 
What has been most rewarding about the program for you?
ROSENBERG: You can see how much one of our sessions makes a difference! It has been so rewarding to see how after just an hour or two, students can leave with basic speaking skills and an improved confidence. I get to see students develop their ideas and find ways to effectively communicate their arguments. We all have something to say and contribute and it has been so rewarding to help students make their voices heard. 
SEAMAN: The improvement that students make in a few rounds of coaching is always amazing. During our sessions, we videotape students each time they get up to speak. I love when students watch their videos and can see the progress they've made. They leave my sessions standing a taller and feeling more confident, which is so wonderful to see.

Why should Barnard students check out the new one-on-one sessions?
ROSENBERG: Our one-on-one sessions are a GREAT way to work on a particular assignment or presentation. For a full hour you have the attention of one fellow who can help you with any stage of the presentation. Whether you are still forming your ideas, have barely decided on a thesis statement, or have practiced the entire presentation countless times, there is still something the Barnard Speaking Fellows can help with. These sessions are flexible and individualized, so come with any assignment, at any stage of the process, and we can help you work through it.

SANTOS: One-on-ones are hour-long, private sessions: one student, one Speaking Fellow, working on whatever material the student wants at whatever phase. We can work on speeches, presentations, talks, anything spoken that needs practice; and we can work on it from inception to completion: we work both on delivery and content, emphasizing "speaking out" a speech instead of "writing out" one.
Students interested in scheduling a one-on-one session with a Barnard Speaking Fellow can register online.
For Faculty interested in promoting speaking in the classroom, the Writing and Speaking Program is also sponsoring workshops that focus on assigning and evaluating student presentations, and empowering group discussions. "Fostering Engaging Class Discussions" will take place on Wednesday February 27, 12pm-1:3pm. RSVP to clie@barnard.edu.
This semester, the Speaking Program will also be offering Public Speaking and the Intellectual Voice, a set of workshops designed for the general Barnard community. Starting the week of February 24th, participants will learn the fundamentals of public speaking, practice speaking in front of a supportive group, and get personalized coaching from a Speaking Fellow. Online registration begins February 15th.