A RANGE OF EVENTS—FROM STIMULATING SPEAKERS TO MUSICAL INTERLUDES—ENLIVENS THE CAMPUS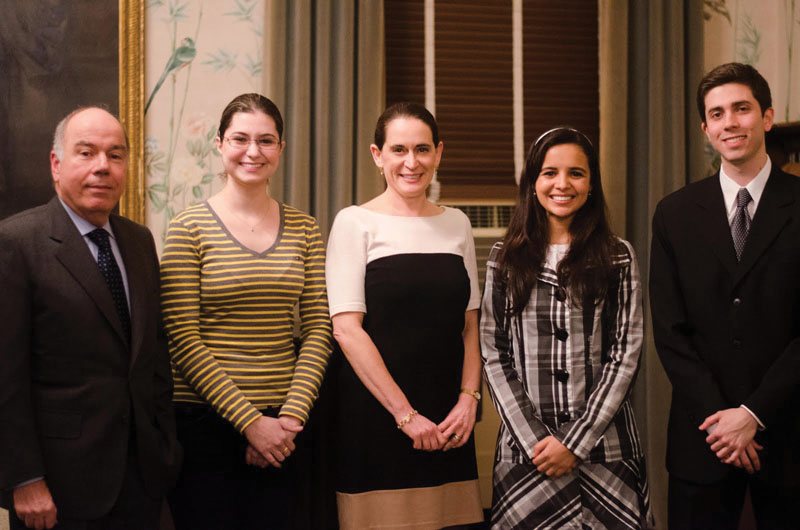 BRAZILIAN AMBASSADOR
The Honorable Mauro Vieira, Brazil's ambassador to the US, visited Barnard to talk about his country's program to provide scholarships to top students to study STEM (science, technology, engineering, math) subjects abroad. Barnard is one of the program's host institutions. The talk was one of many events surrounding the fifth annual Global Symposium in São Paulo, Brazil, March 18. From the left: Ambassador Vieira and President Spar with students who attended the discussion.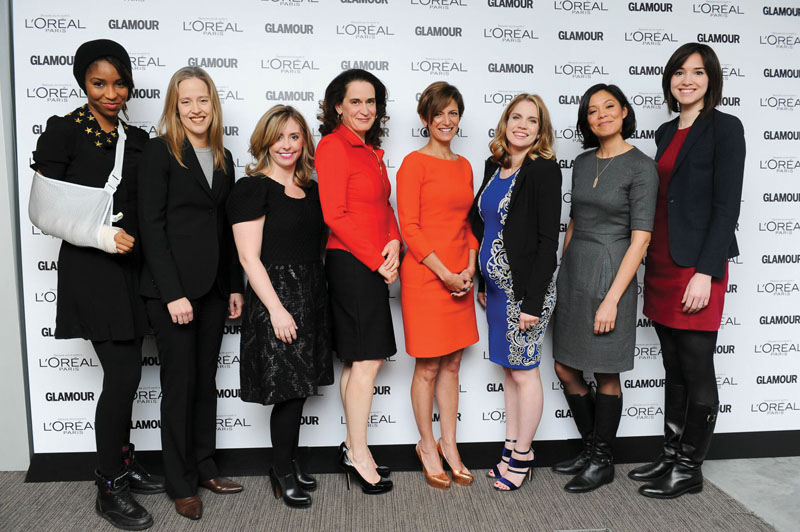 GLAMOUR MAGAZINE
Glamour magazine hosted a panel, "How to Build Your Personal Brand and Land Your Dream Job," for students on campus in April, and celebrated the winners of the magazine's Top10 College Women Competition. From left are panelists Jessica Williams, The Daily Show with Jon Stewart correspondent; Wendy Kopp, Teach for America founder; Mora Neilson, public relations director of L'Oréal Paris; President Spar; Cindi Leive, Glamour's editor- in-chief; Anna Chlumsky, Veep actress; Alex Wagner, MSNBC's Now with Alex Wagner host; and Rachel Sterne Haot, New York City's chief digital officer.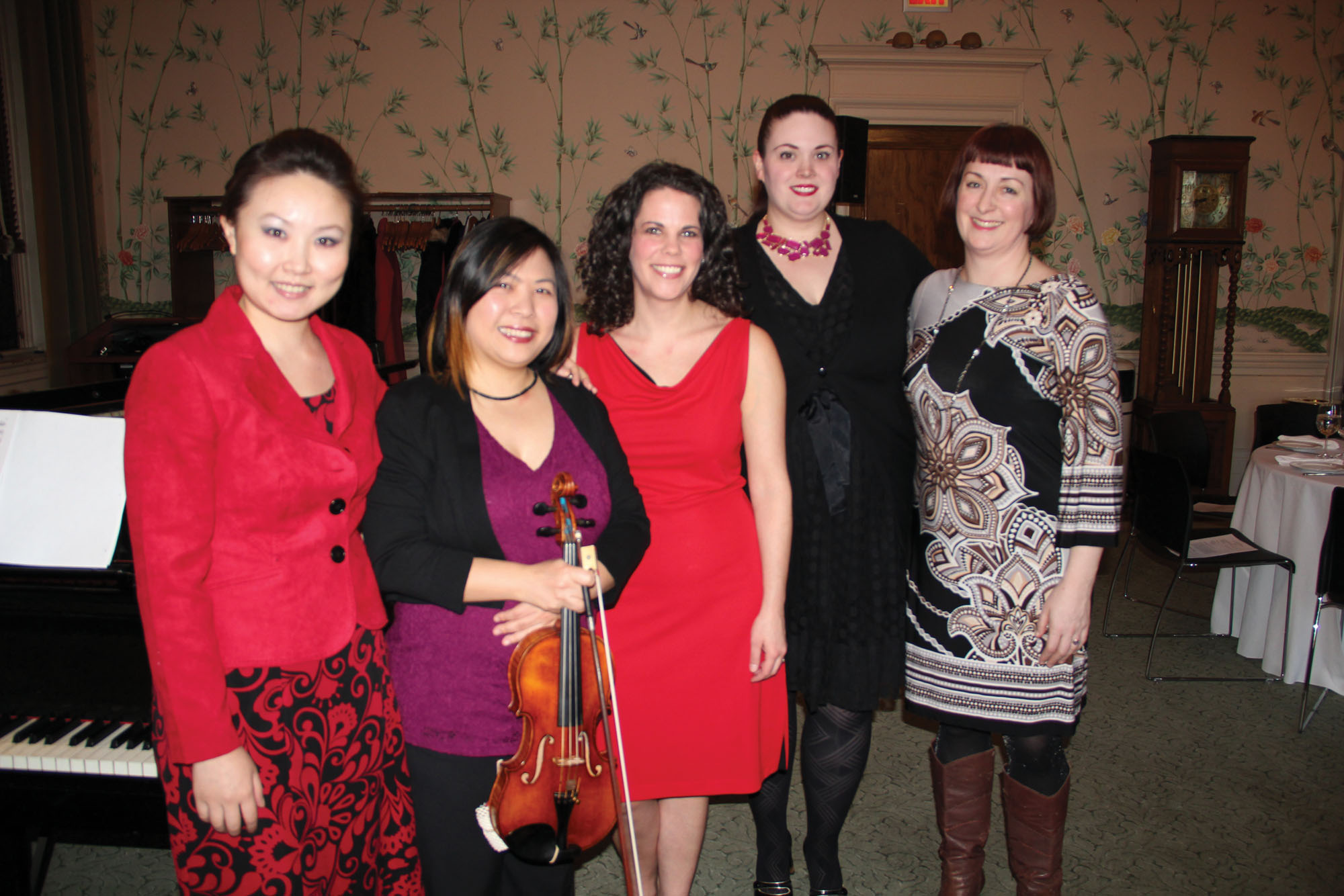 FIVE SENSES
In honor of Women's History Month, an intimate crowd of alumnae gathered for a "music tasting," event, which paired music by female composers with wine and cheese made my women artisans. The evening was created by Kala Maxym '01 through her special-events company, Five Senses Tastings along with her former business-development manager, Aimee Styler'01. Attendees listened to each musical selection, sampling wines and cheeses carefully matched to each other and the music to create a full sensory experience. From the left Cassandra Wang, pianist; Audrey Lo, violinist; Kala Maxym (who also sang at the event); Leesa Dahl, pianist; Heather Meyer, wine specialist and soprano.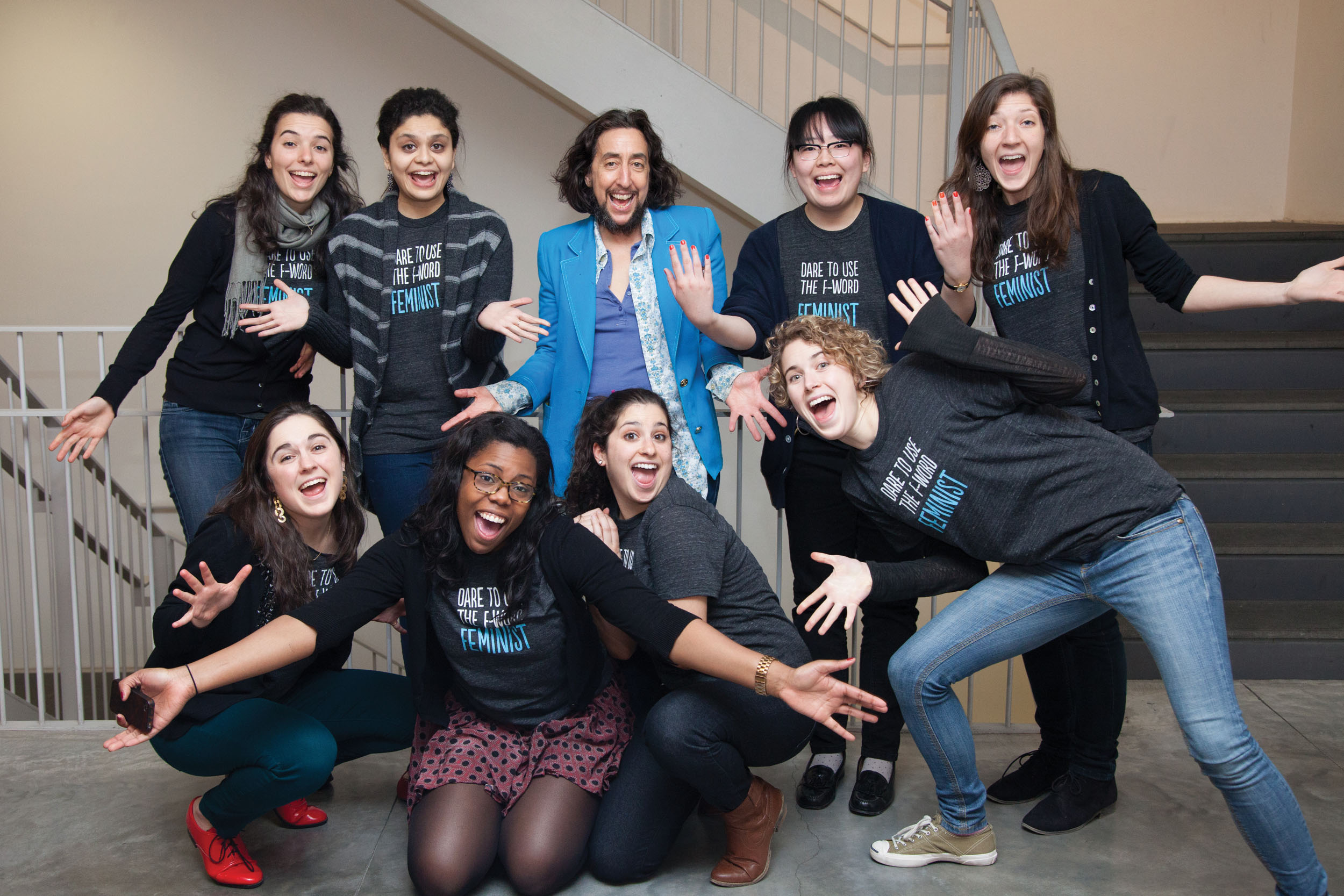 FEMINIST UTOPIAS
The Barnard Center for Research on Women's Scholar & Feminist conference focused this year on utopias, looking at how imagining utopias can serve as a catalyst for real change. Top: At center, Jennifer Miller, performer and founder of Circus Amok with BCRW research assistants (clockwise from top left): Emilie Segura '14, Damini Mohan '15, Michelle Chen '15, Renee Slajda '13, Phoebe Lytle '13, Dina Tyson '13, Zainah Gilles '14, Lulu Mickelson '14.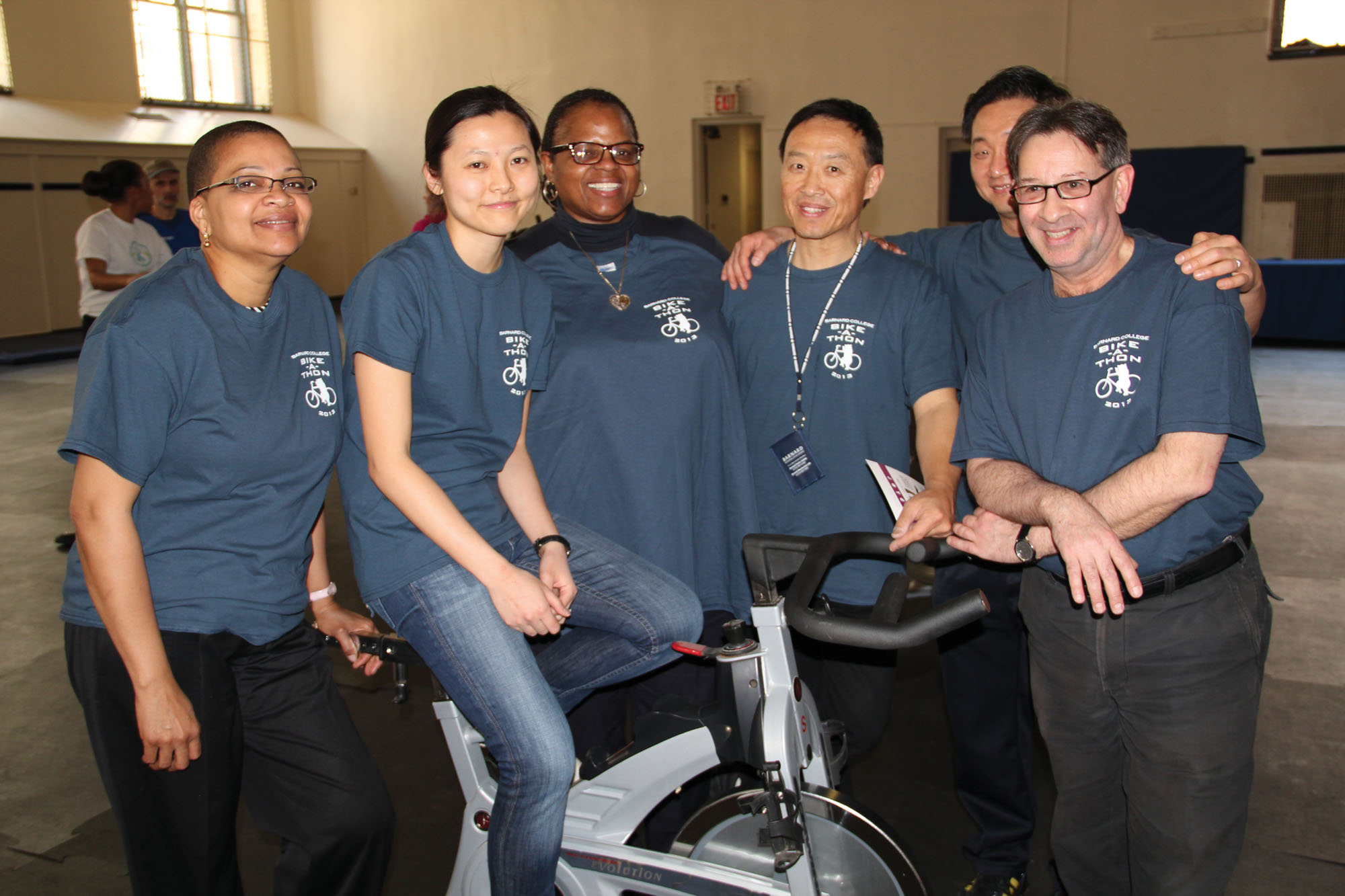 BIKE-A-THON
Barnard held its 10th annual Stationary Bike-A-Thon in April, raising money for Columbia Community Service (CCS). About 40 volunteers pedaled away in the LeFrak Gymnasium for the eight-hour event, raising more than $2,000. The event was sponsored by the New York City Civic Engagement Program, Barnard's Career Development office, and CCS. Top, Regina Comins of BCIT. From the left: Joan Griffith-Lee, director of CCS; Valerie Chow, associate director of civic engagement; Jeannette Darby, public safety officer; Ken Kim of Instructional Media and Technology Services; Won Kang of the Office of Career Development; and Mike Malena of Human Resources.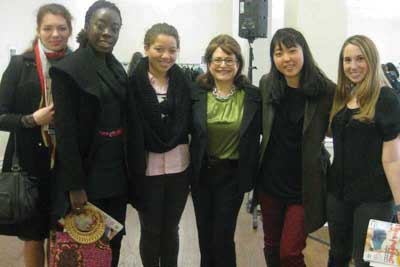 PROJECT INTERVIEW
More than 100 students took part in Project Interview, a day-long workshop that taught students how to put their best foot forward during a job or internship interview. The Office of Career Development sponsored the event, and several successful alumnae took part, leading small-group sessions and holding one-on-one mock interviews. Brandon Holley '89, editor-in- chief of Lucky magazine, delivered the keynote, taking students on a tour of her publishing career. Raleigh Mayer, Leadership Lab instructor at the Athena Center for Leadership Studies, spoke about preparing a dynamic, two-minute answer to the common interview question, "Tell me about yourself." From the left, visiting students Daria Ermushina and Amanda Awadey; Elizabeth Williams '15; Raleigh Mayer; Deborah Kang, visiting; Jenny Mayrock '15.
—By Abigail Beshkin 
—Photographs by Ayelet Pearl, Asiya Khaki, Annette Kahn, Jennifer Liseo, Rebecca Douglas and Abigail Beshkin