Last summer, Natasha Cox '19 interned at the Office of the President of Malta, Her Excellency Marie-Louise Coleiro Preca, through the Athena Center for Leadership Studies Global Summer Fellowship. This fall, Cox used the connections she built during her internship to invite President Coleiro Preca to Barnard. Below is Cox's story.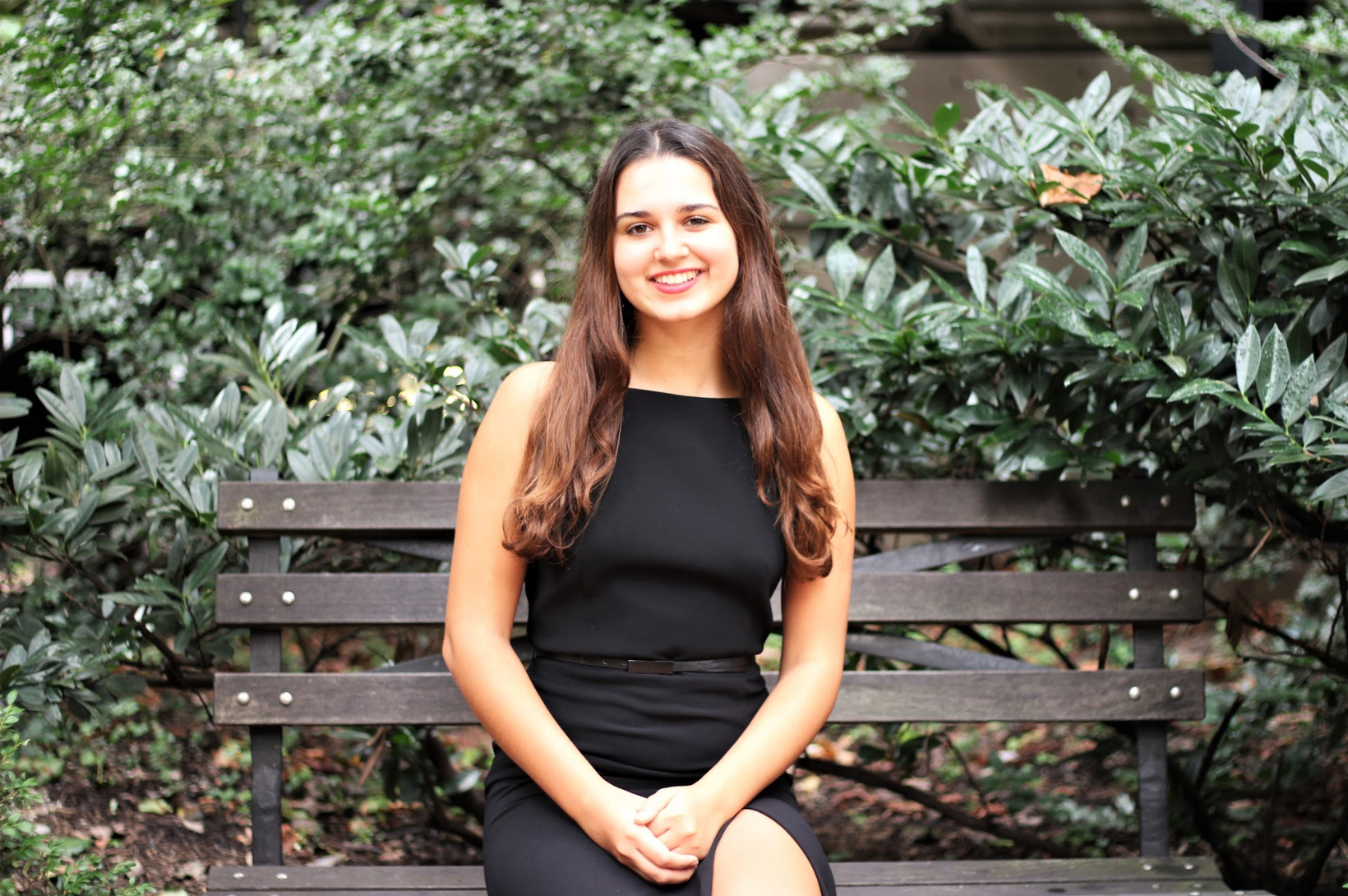 Written by Natasha Cox '19
Last spring, the administrative director of student programs at the Athena Center for Leadership Studies, Sarit Abramowicz, confirmed that I had been selected to devote nine weeks over the summer as an Athena Global Fellow. I would work in the Office of the President of Malta, Her Excellency Marie-Louise Coleiro Preca, and serve as both the president's first intern and one of two students selected for the Athena Center's inaugural global fellowship program. I was excited to throw myself into the challenge of immersing myself into Maltese culture and creating a home on the island. 
On my first day at San Anton Palace, the primary presidential office and residence, I was greeted by the president's aide-de-camp, Captain Stephanie Debono, who served as my point person. Following a tour of the palace and introductions to the various teams, Captain Stephanie guided me to the president's courtyard where Her Excellency welcomed me with a hug and assurance that as "my family in Malta," I could depend on her. Before I could process the significance of a world leader investing in me, I was launched into the impactful work of fundraisers, research, meetings, and conferences. I soon learned that greeting dignitaries was not only a privilege but a daily activity.
As my summer carried on, I familiarized myself with local socio-political dynamics and the impact of recent economic growth in Malta, while benefiting immensely from the citizens' unparalleled hospitality. With the president, whose primary role is diplomatic and public-facing, I visited schools, attended speeches, greeted ambassadors, and conversed with parliamentarians. I assisted with events management, social media outreach, and strategic communication efforts while working closely with members of the president's three charities: The President's Foundation for the Wellbeing of Society, the President's Trust, and the Malta Community Chest Fund. 
I was amazed by President Coleiro Preca's personal engagement with the public and genuine desire to ensure that everyone who comes to Malta is welcomed and celebrated. Observing the way Her Excellency infused compassion and empathy into her work, along with her ability to defend herself as a woman in politics, inspired me to utilize the opportunities I have been given to create the change I envision for the world.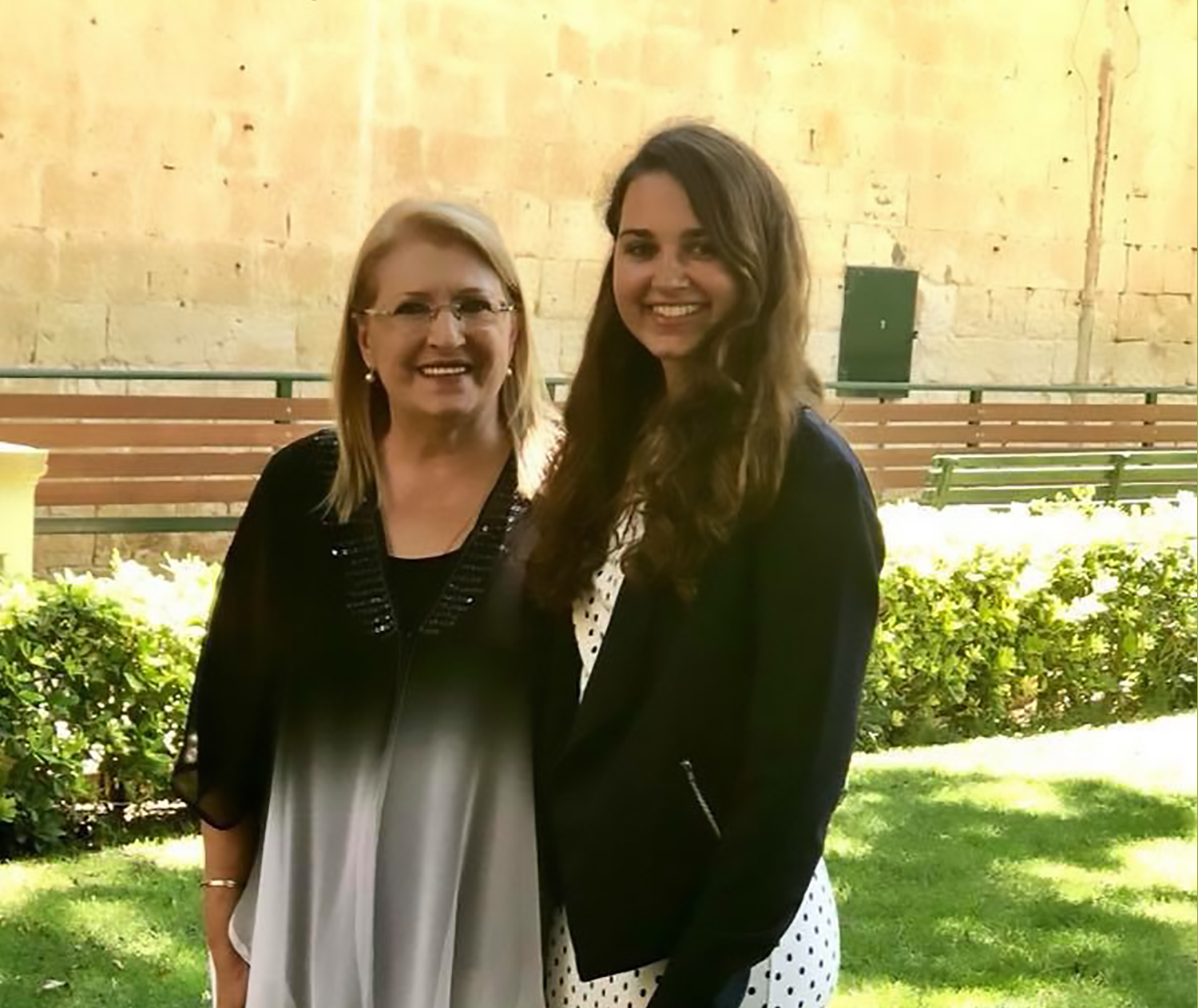 I invited Her Excellency to come to Barnard to share her wisdom with students, and the president kindly accepted. On Wednesday, September 26, between United Nations General Assembly meetings, diplomatic functions, and speaking engagements, she donated an hour of her time to speak intimately with more than fifty students. [See slideshow from event below.]
For me, President Coleiro Preca's visit was an important way to give back to the institution that has given me so much and to honor the Athena Center that afforded me the opportunity to spend my summer in Malta. The event reinforced the Barnard value of using personal experiences to uplift others, particularly women.
The president is one of the great leaders of our time, and I am so glad other students received the chance to interact with her, to learn firsthand, as I did this summer. I am honored to call Her Excellency a mentor and a friend and am extremely grateful for the work she does around the world.
Read more about Natasha Cox's internship.
---
Photos from H.E. Marie-Louise Coleiro Preca's Barnard visit, where she discussed women's empowerment and leadership
[page-element:slideshow]