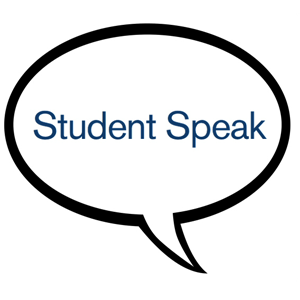 Meet some of Barnard's exceptional young women and hear about their academics, aspirations, and lives in New York City. 
Emily-Anne Rigal '16: Activist and Entrepreneur
Emily-Anne is the founder and director of the nonprofit program We Stop Hate, dedicated to raising self-esteem in teens through social media. 
Lulu Mickelson '14: Community Organizer
Lulu is the founder of the Barnard/Columbia Design for America Studio, a network of interdisciplinary student teams and community members using design for local and social impact.  
Joanne Raptis '16: Artist
Joanne's desire to paint grew out of her passion for cartooning. Her newest project involves illustrating a children's book.  
To view more profiles of Barnard students check out our Student Speak archives.