As I begin my fourth and final year of college, I can't help but think of the bright-eyed 18-year-old who first entered Barnard three years ago after moving across the country from my home state of California. Struggling through the adjustments of missing my family and friends. Wondering if I would ever find a community. Not believing people when they would tell me, "Make sure to enjoy every minute of college because one day you'll blink and it'll have passed you by."
Now, as a senior, I know exactly what they meant. The overwhelming feeling I have of wanting to extend every minute that I have left here for as long as possible because Barnard is home. This feeling can easily be traced back to the first time my first-year anxiety subsided and I felt like I could breathe again. It was when I walked into my first-ever Mujeres meeting and into a room full of Latinx students having a lively conversation on the origins of reggaeton and who their favorite Latinx pop stars were.
I was immediately welcomed in, given snacks, and introduced to members from various class years, nationalities, and cities from around the world. As others shared anecdotes from their childhood or wove in Spanglish while speaking, my sense of belonging felt as if it was just another evening at home with my family. I knew from that very first meeting that Mujeres would hold a special place in my Barnard journey. 
In fact, I can tell my first-year self that the excitement and belonging I felt three years ago that first day in Mujeres would only grow stronger. Mujeres became my home away from home and has helped ground me even in the toughest moments. This year will be my second serving as Mujeres president and my third celebrating Latinx Heritage Month at Barnard. Being a leader on campus has been one of the most rewarding experiences of my life, as it has allowed me to connect with my peers and create tangible change for those who will come after me.
One of my proudest moments as a student and as Mujeres president came last year when we were told we had received an allocated space on campus for our organization, after months of collective organizing. I remember crying tears of joy knowing that my favorite place would now have a physical location to welcome students and give them the same sense of safety I felt as a first-year. This year, due to the COVID-19 pandemic, we are celebrating Latinx Heritage Month at a distance, yet our community remains as united as always, and we are still using this month to uplift the voices of our people and the diverse experiences that shape who we are. Now more than ever, I find it crucial to stand proud in my Latinx identity.
As I write this, on the eve of my senior year, I am aware of the many lessons learned that I will carry with me to Commencement and beyond. One I cherish most is the way my community has helped me find the power of my voice. From a young age I knew I had a story to tell; that inclination led me to Barnard, where I learned just how powerful my voice could be and how sharing my story could inspire others. My peers helped me discover that power by believing in me unconditionally, even when I doubted my ability to reach certain goals. Earlier this year, our community lost the extraordinary dean Alicia Lawrence, who was beyond a mentor; I considered her a friend for life. Alicia taught me many things, most significantly how proud she was of her identity and the importance of embracing yourself wholeheartedly. When I think of what Latinx Pride means to me as we celebrate Latinx Heritage Month, I think back to Alicia, who taught me to celebrate my culture every single day.
My pride also means that I celebrate being the daughter of immigrants. I celebrate being bilingual. I celebrate being Salvadoran, and most importantly, I celebrate the resilience of my community. While my future post-Barnard remains uncertain, I am positive I will continue to support marginalized communities and be a voice for the voiceless. I know that Barnard has equipped me with all the necessary tools to make a lasting impact on generations to come. 
Though my time at Barnard approaches its end, I know my journey has just begun in new ways, and I look forward to being able to return one day to share the rest of my story with those who have made it possible. I look forward to all that my senior year will bring and to making my final year as president of Mujeres my most memorable. The resilience of my community amazes me, and I know that Mujeres will emerge more united than ever as we continue to grow and uplift one another. To all of my friends and family: I couldn't have made it this far without all of you.
—Fatima Burgos '21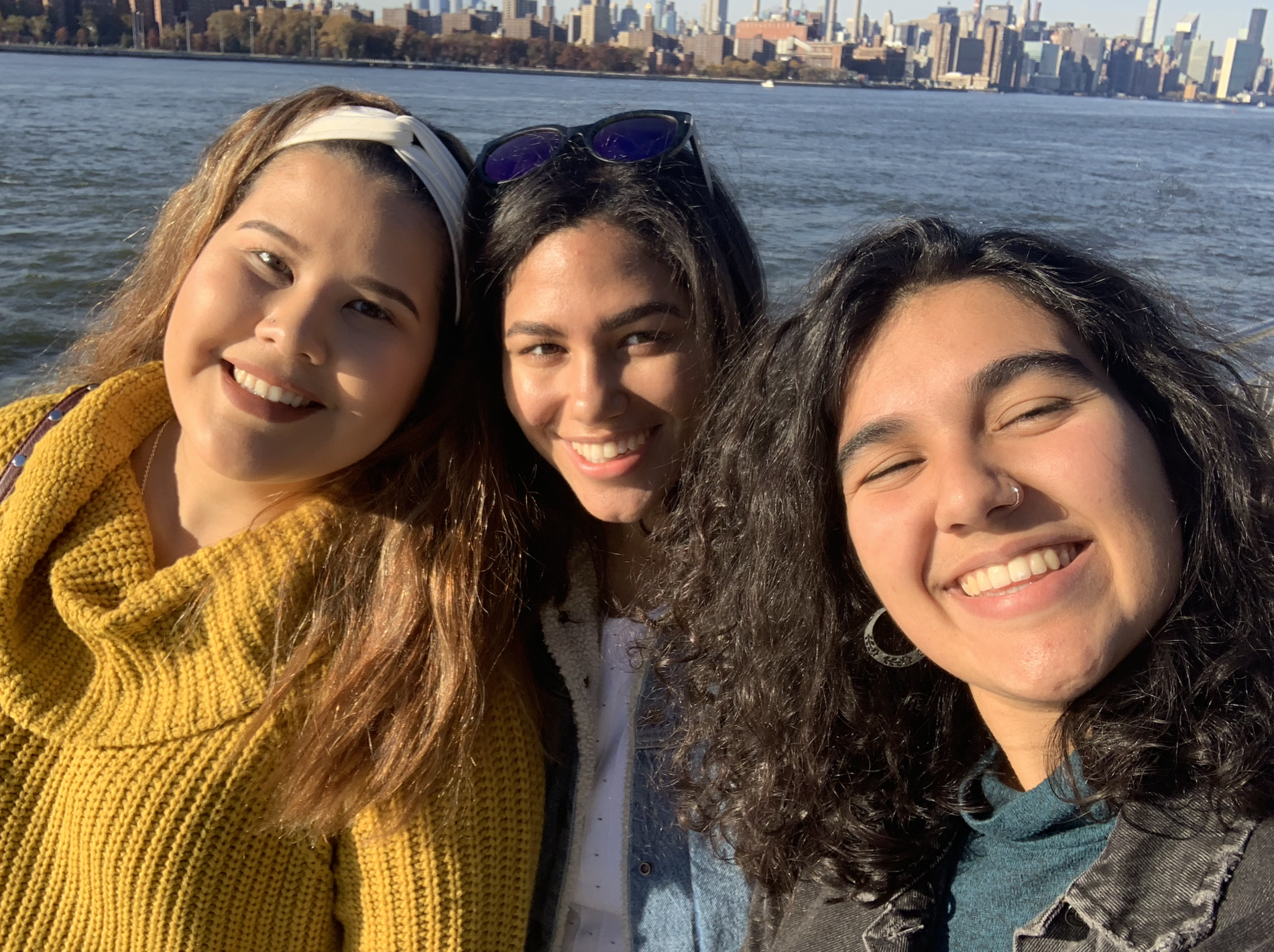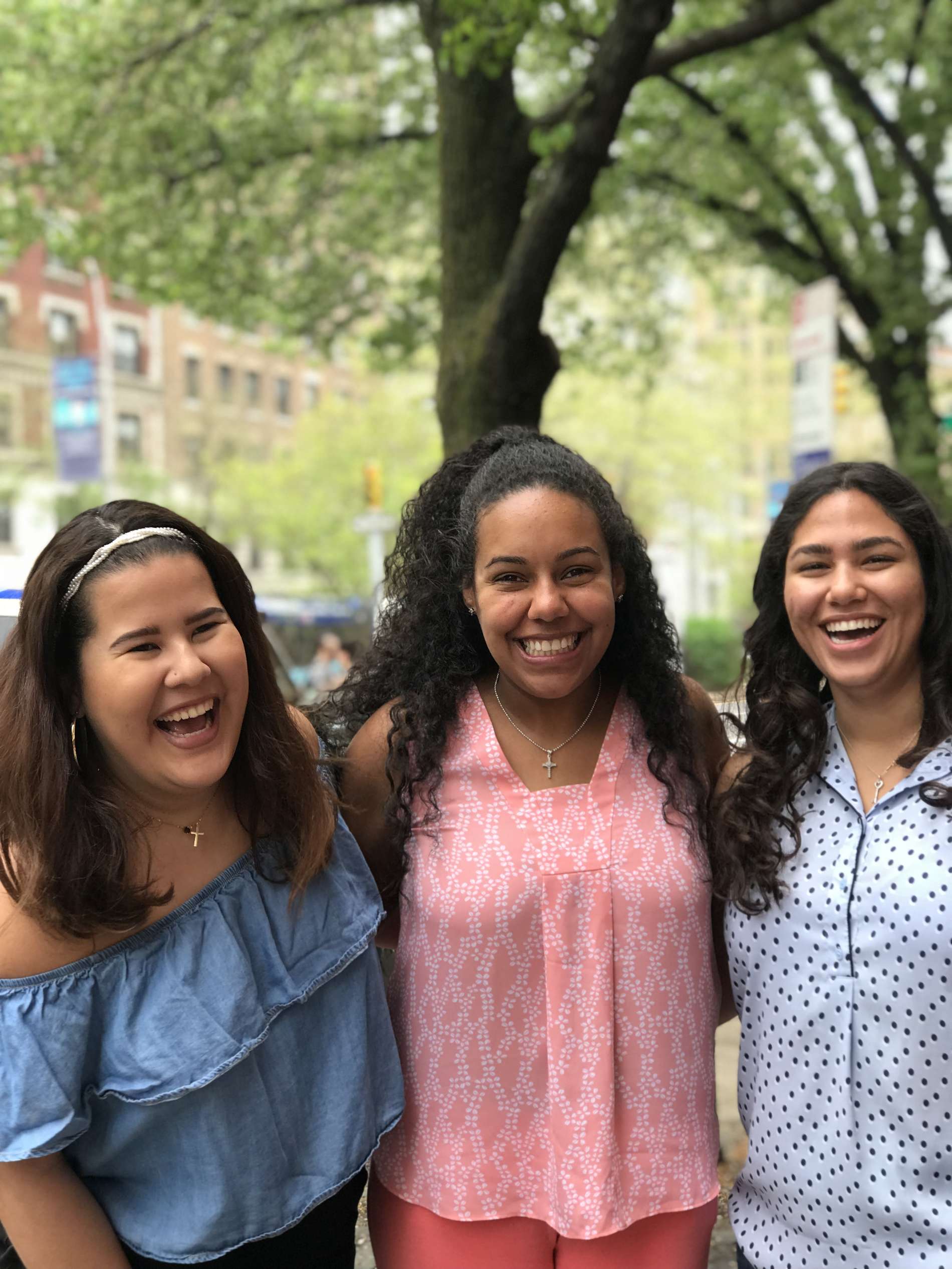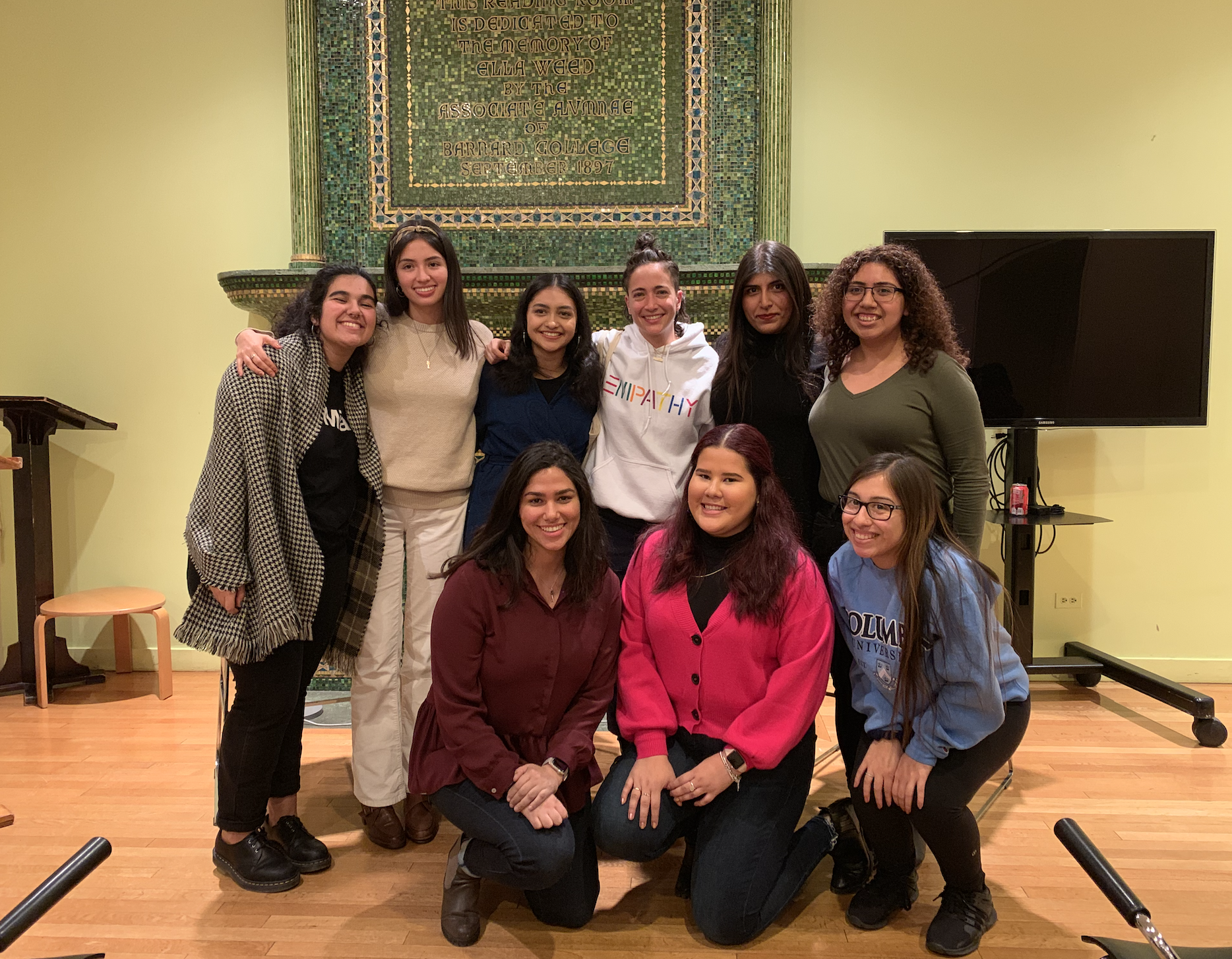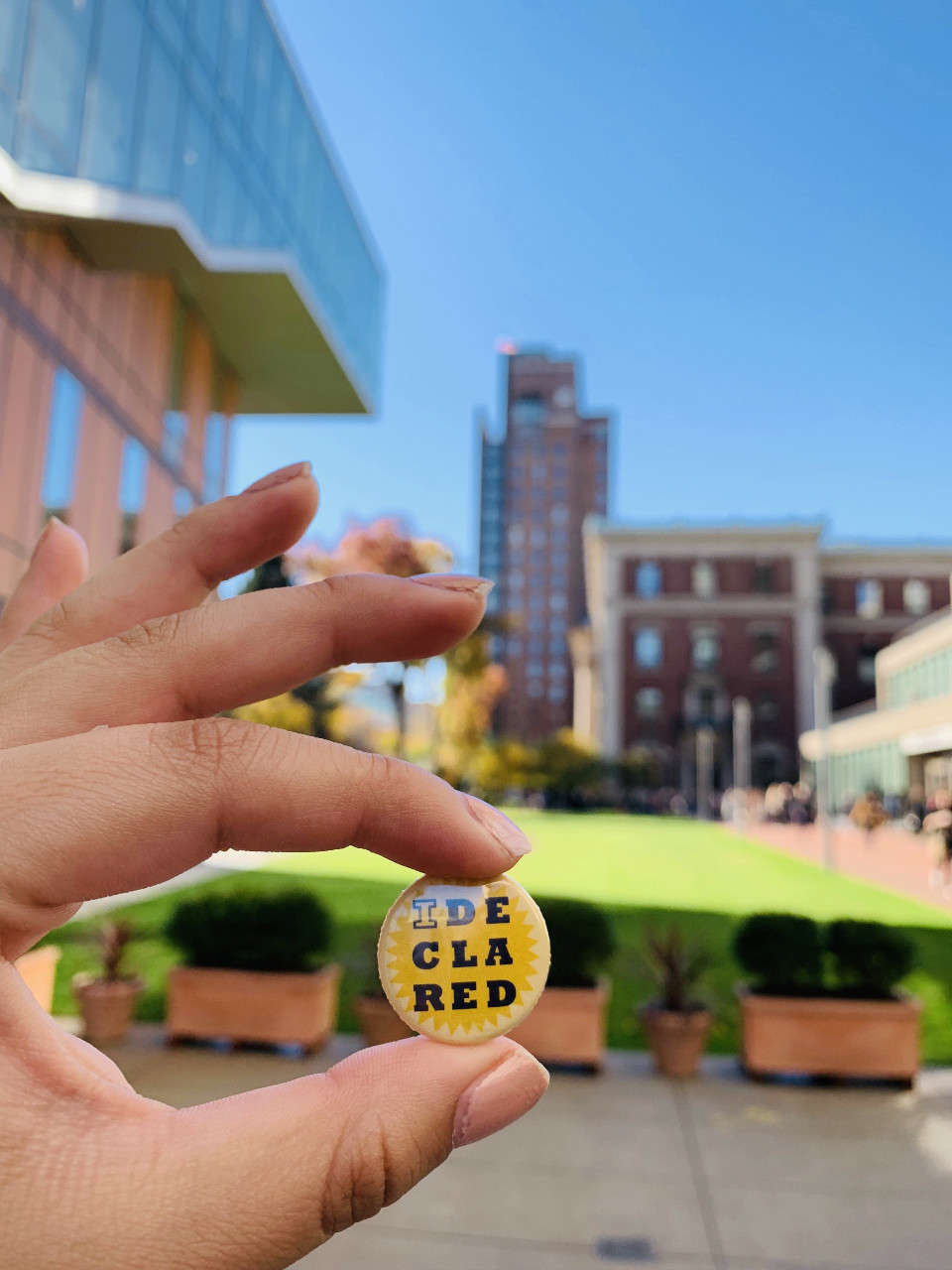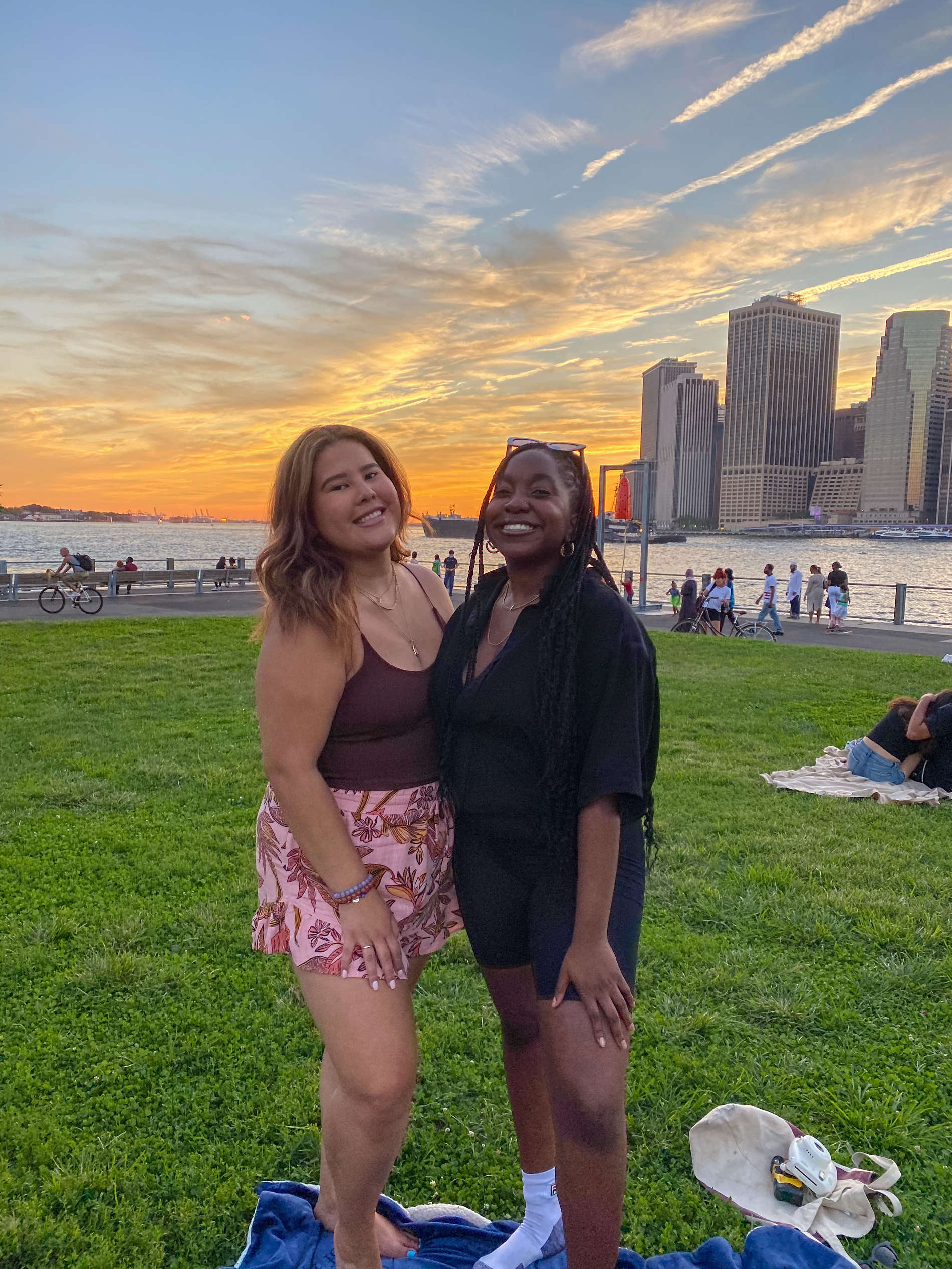 My best friends Mirthia Prince-Figuereo '20 (center) and Jessica Cruz '20 (right), whom I formed a bond with through Mujeres and who inspire me every single day.
 
With Karina Beras (center) and Mirthia Prince-Figuereo '20 (right), my first all Latinx work team. Karina was our supervisor in Student Life, where Mirthia and I worked as Community Assistants. 
 
Mujeres event in 2018 with Paola Ramos '09 (top row, third from right), who inspired me to pursue my passion for storytelling and media
Photo from one of the most exciting days of my time at Barnard, the day I submitted my declaration to major in psychology in the spring of 2019.
 
My best friend at Barnard, Solace Mensah-Narh '21, who has supported me and motivated my every step of the way!