On Wednesday, March 27, 2019, Barnard College will sponsor "Women, Clothing, and Climate," an interactive exploration of apparel and the environment led by Sandra Goldmark, associate professor of professional practice in theatre and director of Campus Sustainability and Climate Action.
Members of the community can learn more about the intersection of environmental and social issues in this daylong event, which will feature the Rebear Boutique, Barnard's used-clothing swap shop; and a series of workshops in partnership with the Milstein Center's Design Center. Shoppers will have the opportunity to attend workshops on "Mending and Alterations" and "How to Shop Used and Look Great," as well as participate in a "Sustainable Design" challenge. The used-clothing sale, workshops, and design challenge will take place from 1 to 5 p.m. and be followed by a panel discussion from 6 to 7 p.m. with experts in the field of sustainable fashion and circular-economy solutions for the apparel industry, including scholars and activists Maxine Bédat '05CC, Deborah Drew, and Djassi Johnson '96.
We spoke with Goldmark about what inspired her to organize "Women, Clothing, and Climate" and what attendees can expect to learn about sustainable solutions they can implement now as well as policies necessary for global, political change.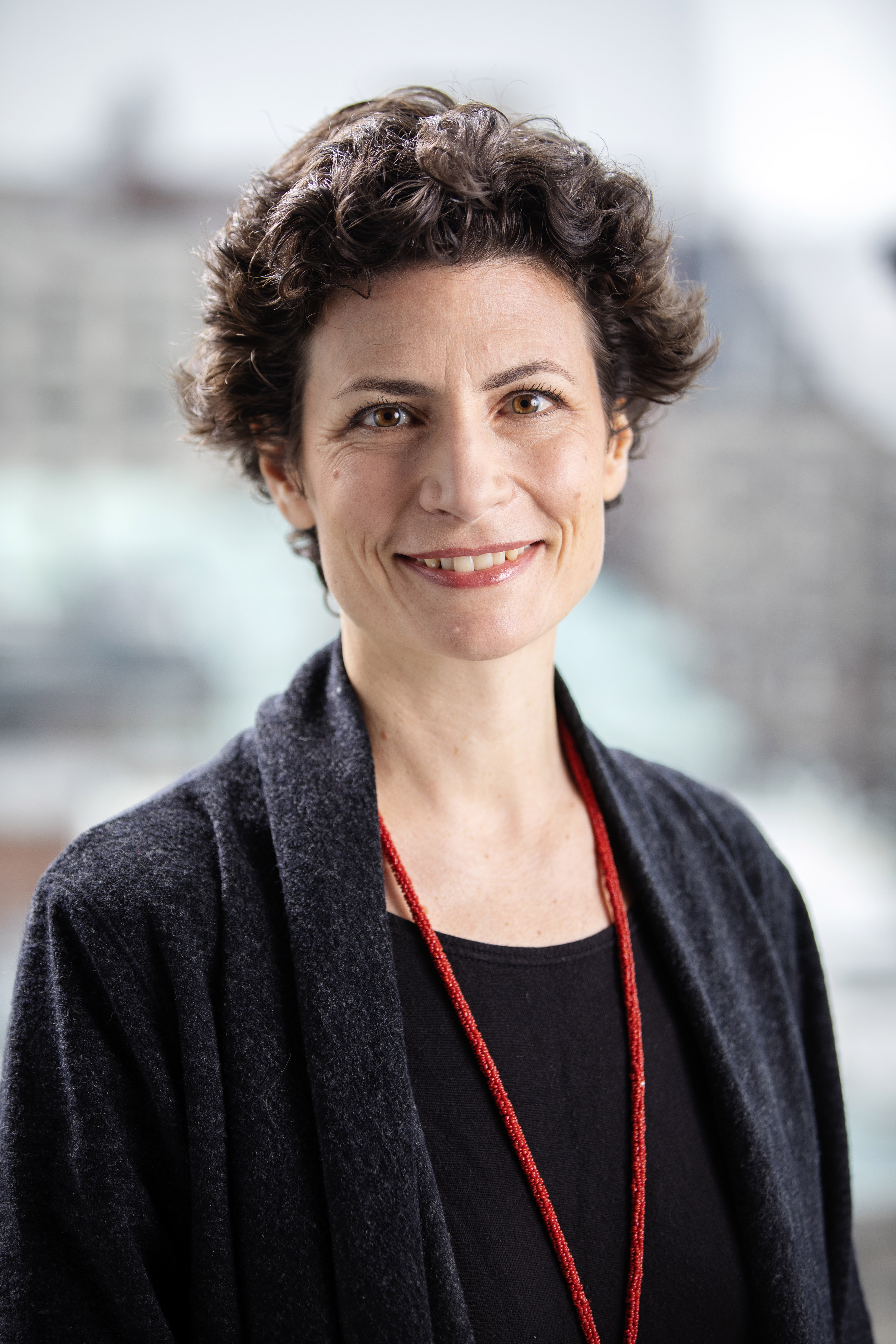 What is the circular economy and why is it important?
Goldmark: The circular economy is about keeping resources and goods in use for as long as possible by changing the way we design, manufacture, use, maintain, and dispose of goods. It's about changing our conception of value from a linear, single-use model to one that keeps materials and goods in use for a long time. Reducing waste is not enough. We have to think about the ways we consume and the things we purchase in the first place. Climate change is often discussed in terms of carbon emissions, but we are also facing grave problems of resource overextraction and habitat degradation. 
On a broad level, the circular economy is about redefining growth — so that always making and buying more is not the only way for the economy to be healthy. If you are going to make a garment, you try to find a way to make it out of reclaimed fibers. Or if you need to use new fibers, they are sustainably and ethically produced. On an individual level, it's finding ways to shop more responsibly, such as buying used goods and making sure when we are done with things that they find a good home to either be remade into something else or broken down into compost or feedstock for another process. Rethinking our consumption needs to be about energy and resources, and it can start with very simple steps at home, at work, in our public policy, and in our cities. New York is a perfect place to start building a robust circular economy right now, and the Women, Clothing, and Climate event is designed to get people thinking about how to do so both individually and systemically. And the great thing is that it's fun! Buying used clothes is fun, fashionable, and affordable, and it's an easy first step toward expanding our definitions of value and economic growth.
Why are apparel and textiles such a heavily polluting industry?
Goldmark: Apparel represents a $2 trillion dollar global industry, much of which relies on a linear, "fast fashion" model in which items are made, used, and discarded in remarkably short time spans. One study showed that many clothing items are worn for just an average of seven times before they are discarded. And of those discarded clothes, as little as 15% gets reused or recycled — most goes straight to landfill. A large majority of these clothes is made overseas for low wages and in poor working conditions, and disproportionately by women. Clothing is just one of the most glaring examples of a dysfunctional system of consumption that is harmful to the planet and to the people who make it and doesn't even make sense for the people buying and wearing it. People who are hungry for more insight into this should check out The Story of Stuff, a fantastic book and video by Barnard alumna Annie Leonard '86.
What can visitors expect to do, see, and learn from this event?
Goldmark: This event is really about finding solutions and taking action — simple steps for the individual, and small steps toward a different big system. It's all about recognizing the enormous value of the clothes we already have. It's great to donate used clothing, but if we are all buying new clothes, then donating our cast-offs doesn't really solve the problem. We need to close the loop — and that means buying used ourselves. Used clothes are a win-win, as far as I am concerned. It's fun, it's good for the wallet, and it's much, much better for the environment. So this event is about taking action, making it easier for people to take action and shift their habits. We're going to collect used clothes and sell them in our community. We'll donate whatever we don't sell. We are going to teach people how to shop used well — where to go, how to know your measurements, how to recognize different fabrics. We'll teach people how to do simple repairs and alterations so they can care for their clothes and make sure they fit well and look great. And we'll have students design fabulous outfits from used clothes to demonstrate that secondhand does not at all mean second-best.
How will students be involved?
Goldmark: Students Hannah Park '19 and Jade Thompson '21 (see comments from Thompson below) are taking the lead on planning and organizing the event, along with Batoul Saad '22 and a dedicated team that will help run the event. Students will participate in the design challenge, creating fabulous "re-engineered" outfits with the support of the Design Center in the Milstein Center and our fantastic guest designer, Calixto Galan. Design challenge winners will receive a prize at the end of the event.
---
Why was it important as a student to lead this event?
Jade Thompson '21, Economics and Urban Studies Sustainability major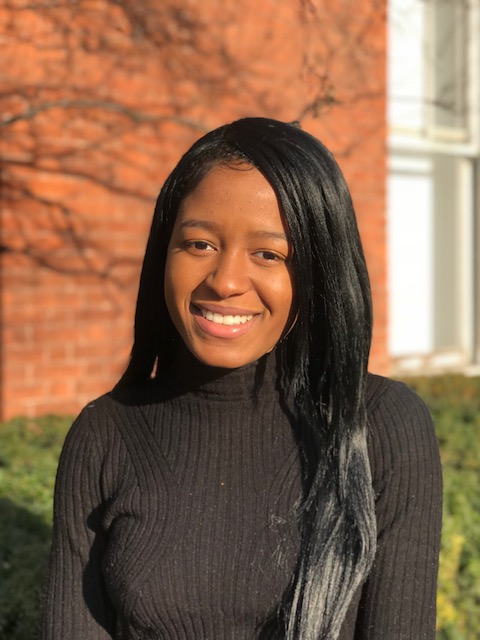 It is important that we lead the event so we are empowered and can reassure other students that they, too, can play pivotal roles in sustainable development advocacy. As a result of planning this event, I have learned that eco-fashion is an industry increasingly incorporated into sustainability efforts, as companies like Greenpeace and others run "fashion detox" campaigns. I have learned the salience of addressing the issue at its roots, by educating young consumers who frequently shop at disreputable chains. Changing the attitude of our fellow peers who often go on to be politicians, activists, and other change-makers can be a small but significant way to advance sustainability.