Three Barnard alumnae — Brenda Aiken '77 '81PS, Maryam Banikarim '89 '93SIPA '93BUS, and Jolyne Caruso-FitzGerald '81 — are among the 10 alumni to be honored with a 2019 Columbia Alumni Medal at the University Commencement on May 22, 2019. The medal is the highest honor given by the Columbia Alumni Association (CAA), in recognition of 10 or more years of distinguished service to the University.
Brenda Aiken, MD, '77 '81PS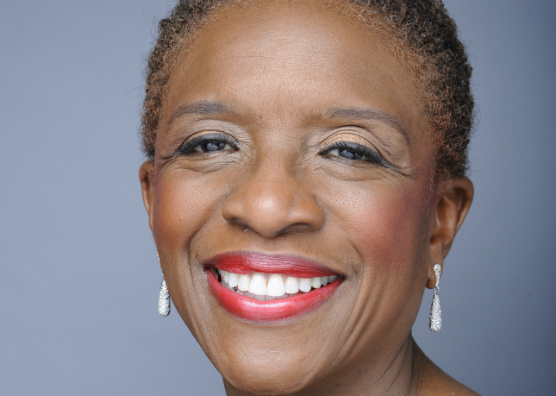 Brenda Aiken's long history of commitment to community began during the activism of the civil rights movement. As the first in her family to graduate from high school and attend college, the South Carolina native began her residency in internal medicine at Harlem Hospital Center, after finishing medical school.
An alumna of the Vagelos College of Physicians and Surgeons, Aiken attends classes and weekend alumni events, hosts alumni gatherings during the American College of Physicians national meetings, chairs the Campaign for Diversity, participates in the Home Away From Home program and the Admissions Committee, and speaks to first-generation and female medical students. She served as president of the Vagelos College of Physicians and Surgeons Alumni Association from 2014 to 2016 and was the 2018 P&S Gold Medalist for Meritorious Service to the Alumni Association.
For two decades, Aiken worked in community clinics and private practice in Harlem and the South Bronx. She has served as the director of Medical Services at Columbia Health, the student health service of the Morningside campus. An active member of the National Medical Association and its New York affiliates, she is currently president of the Susan Smith McKinney Steward Medical Society. This year, two of Aiken's sons will graduate from Columbia.
Maryam Banikarim '89 '93SIPA '93BUS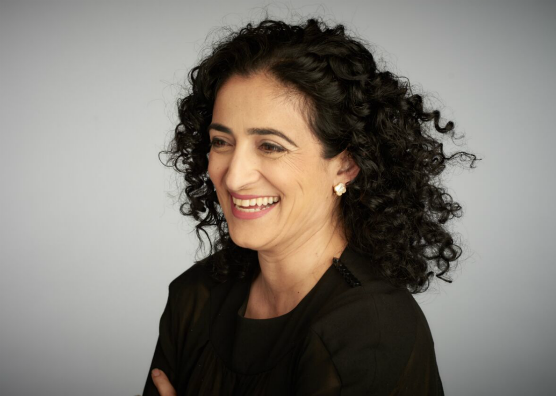 Maryam Banikarim is a professional change agent who teaches organizations how to build themselves through the lens of purpose. While at Barnard, the Iranian-born Banikarim took advantage of the many opportunities offered by the College and the city, where she tried a variety of different classes, clubs, and internships, and won the prestigious Truman Scholarship.
"You could basically be yourself at Barnard. It's really where I came into myself," she said.
After Barnard, Banikarim earned a joint master's degree in business and international affairs from Columbia, which positioned her to become a leader in marketing at corporate giants such as Hyatt, Gannett, NBC Universal, and Univision. Currently, Banikarim is a member of the Samsung Retail Advisory Board and executive advisor to Cove Hill Partners. She was most recently elected to chair the board of the press advocacy group Reporters Without Borders USA.
Banikarim remains active within the Barnard-Columbia community. She just completed two terms as a member of the board of the Columbia Alumni Association. This year, Banikarim spoke at Columbia Business School's Women's Circle and keynoted their Women in Business conference; she presented a talk in Seoul, Korea, for the inaugural CAA Mom's Club, as well as one for alumni in Los Angeles. She also hosted a day of mentorship for Barnard students. In addition, Banikarim is an executive-in-residence at Columbia's School of Professional Studies.
"I always say Barnard gave me the confidence to be bold, and chase my dreams and make a difference. Business School and SIPA taught me how to be a global leader and, incidentally, introduced me to my husband ('92BUS)," said Banikarim. "All three schools welcomed me into an incredible community of individualistic, lifelong learners who are dedicated to making a difference in the university and the world."
---
Read: Banikarim shares Enduring Startup Lessons from Silicon Alley 1.0 and is the featured subject of this article, which spotlights her career modus operandi.
---
Jolyne Caruso-FitzGerald '81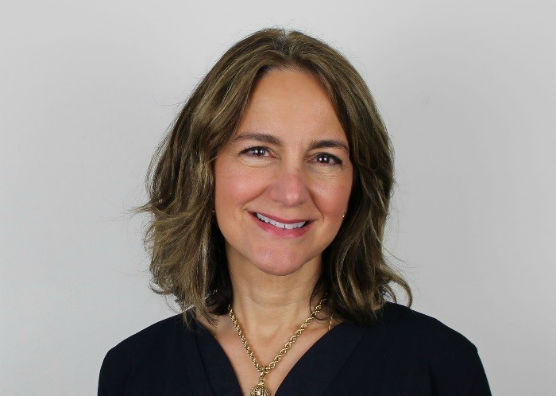 At Barnard's 2013 Commencement, Jolyne Caruso-FitzGerald asked the graduating class, whom she called Barnard Ambassadors, "How can you, individually and as a group, reflect on the meaning of your Barnard education and help ensure that the College remains as influential and relevant as it is today?"
Since her own Commencement and subsequent three-decade career in finance, including senior roles at major investment banks such as J.P. Morgan and Lehman Brothers, Caruso-FitzGerald has championed Barnard's legacy. The founder and CEO of the Alberleen Group, an investment firm that works with global family office investors, has also been a Barnard trustee since 2000 and served as board chair from 2010 to 2018. At 2018's Annual Gala, she received the Frederick A.P. Barnard Award for her work with the College.
Caruso-FitzGerald also oversaw several important College campaigns, including the landmark decision to admit transgender students to Barnard and the first major capital campaign in Barnard's history, which featured the 128,000-square-foot construction of The Milstein Center for Teaching and Learning. She chaired the Presidential Search Committee for Barnard's previous president Debora Spar.
"From the moment I set foot on campus in 1977, I have truly loved Barnard and have been a devoted supporter of the College in roles spanning student, alumnae, and trustee level, as well as more recently serving as an adviser to Columbia University's Entrepreneurship program," said Caruso-FitzGerald, chair emerita of Barnard's Board of Trustees. "This recognition is especially meaningful, given my family's deep ties to the university: My husband, Shawn '80CC, and son, Christian '17CC, are both alums, and my daughter, Gabrielle '19CC, will share this special moment, as she will also receive her undergraduate degree. Many say that the FitzGeralds are true Columbia blue, so I am very grateful for this honor."     
---
Read Caruso-FitzGerald's speech as she greets students during 2013's Commencement.