When Deepanjali Kanoria '14 first told her family that she had left her financial consultant job at Ernst & Young to launch Heyday Care, a company that makes biodegradable and organic sanitary pads for women in India, the reaction was mixed. "My family was awkward and shaky about the whole thing, as there is a taboo associated with menstruation in India," Kanoria recalled.
However, as a result of her time at Barnard, Kanoria wasn't fazed by her family's lack of support. "I knew that until I was holding a prototype of this new sanitary napkin, I wasn't going to look back," she said. "I was propelled forward by a sense of belief in myself, and I'm pretty sure I developed that at Barnard."
As a student, Kanoria participated in the Athena Scholars Program, which she credits with nurturing her entrepreneurial spirit. The classes in that program helped her to gain self-confidence and learn how to turn her innovative ideas into action. "Barnard taught me how to believe in my ideas and stand my ground," Kanoria said. "Under the impeccable leadership of Abigail [Lewis] and Kitty [Kolbert], the entire experience of the Athena Scholars Program was one of the most enriching in my time at college."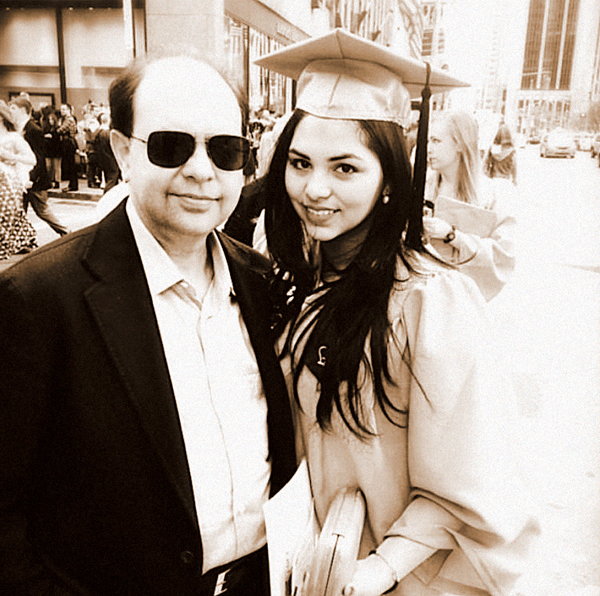 Where Kanoria's family saw a taboo, she saw a business opportunity. The world has seen few innovations for sanitary pads in the past decade, but Kanoria recognized an area where the industry still needed a major reboot. The biggest issue she saw was waste. Around 12 billion disposable sanitary napkins are used each year in India, according to the Ministry of Drinking Water and Sanitation. And since many sanitary pads contain synthetic materials, estimates claim that they can take up to 900 years to decompose.
Heyday Care aims to disrupt this pattern of noncompostable waste production. Kanoria spent two and a half years researching and developing sanitary pads made from bamboo fibers and cornstarch that biodegrade completely in as few as six months. The brand also spreads awareness about menstrual care through its Instagram account, to help destroy taboos around menstrual health that are common in parts of India. 
According to Kanoria, her company receives emails every day from people who have seen their pads decompose or helped convert others to the sustainable period lifestyle. "It's almost as though we have started a revolution, and that is an extremely rewarding feeling that drives me to do better every day," she said.
That revolution is growing, with Heyday planning to expand its product line to include diapers and panty liners in the coming financial quarter. And while the company's products are currently available only in India, Kanoria aims to enter international markets by the end of the year, envisioning a healthier, less wasteful earth.
—VERONICA SUCHODOLSKI '19