Writer Mary Beth Keane '99 never imagined that she would be on television, let alone a late-night show with millions of viewers. Had she ever dreamed of it? "Ha! No." But after her most recent novel, Ask Again, Yes (May 2019), was voted by The Tonight Show Starring Jimmy Fallon audience for the Summer Reads series, that's exactly where she ended up: in front of a live studio audience discussing how she went about interviewing policemen for her grown-up Romeo-and-Juliet book. (See Keane on Fallon, below, on Aug. 16, 2019.)
While Keane was a newbie in the realm of nationally televised interviews, she's no stranger to success. Her debut novel, The Walking People, received an Honorable Mention at the 2010 PEN/Hemingway Awards. Keane also earned a spot on the 2011 National Book Foundation's "5 under 35" list, and she was awarded a Guggenheim Fellowship in 2015. Her second novel, Fever, is in development with BBC America, as a TV series that will reportedly star Elisabeth Moss. The film rights to Ask Again, Yes were acquired just two weeks after the book published.
Keane traces her career as a writer back to Barnard, where she realized that she could pursue her passion for reading and writing professionally. She was inspired by Barnard's legacy of writers, and personally encouraged by mentor Mary Gordon '71, which Keane wrote about in an essay for the New York Times Book Review. "Before Barnard, writing was a career that seemed far-fetched for me, a career meant for other people," Keane said. "But at Barnard, I got the clear sense that it was something I could do, too, if I worked hard enough. Why not? All of these other women had done it."
And much like her own mentor, the successful novelist is playing mentor to a new generation of writers as an adjunct professor at Barnard. Keane started teaching at Barnard just over a decade after her graduation. At first she struggled to see herself as an authority figure while working alongside her former professors. "I had a feeling like I'd gotten away with something I shouldn't have," Keane recalled. "I didn't feel quite old enough or accomplished enough."
But Keane found confidence in her status as a writer, rather than an academic, and rooted her teaching in the same process she used to build her career — trial and error. "I love teaching undergraduates because of the energy they bring to workshop and all the things I learn from them," she said. "So many of them are fearless, both in subject and style. I'm continually in awe of their boldness, and in the moments when I see a student's potential, I feel goosebumps."
For now, though, Keane is taking a break from teaching. She spent September touring the United Kingdom and Ireland for Ask Again, Yes, and now she's back to work on a new novel, putting into practice all she's learned in Barnard's classrooms on both sides of the lectern.
—VERONICA SUCHODOLSKI '19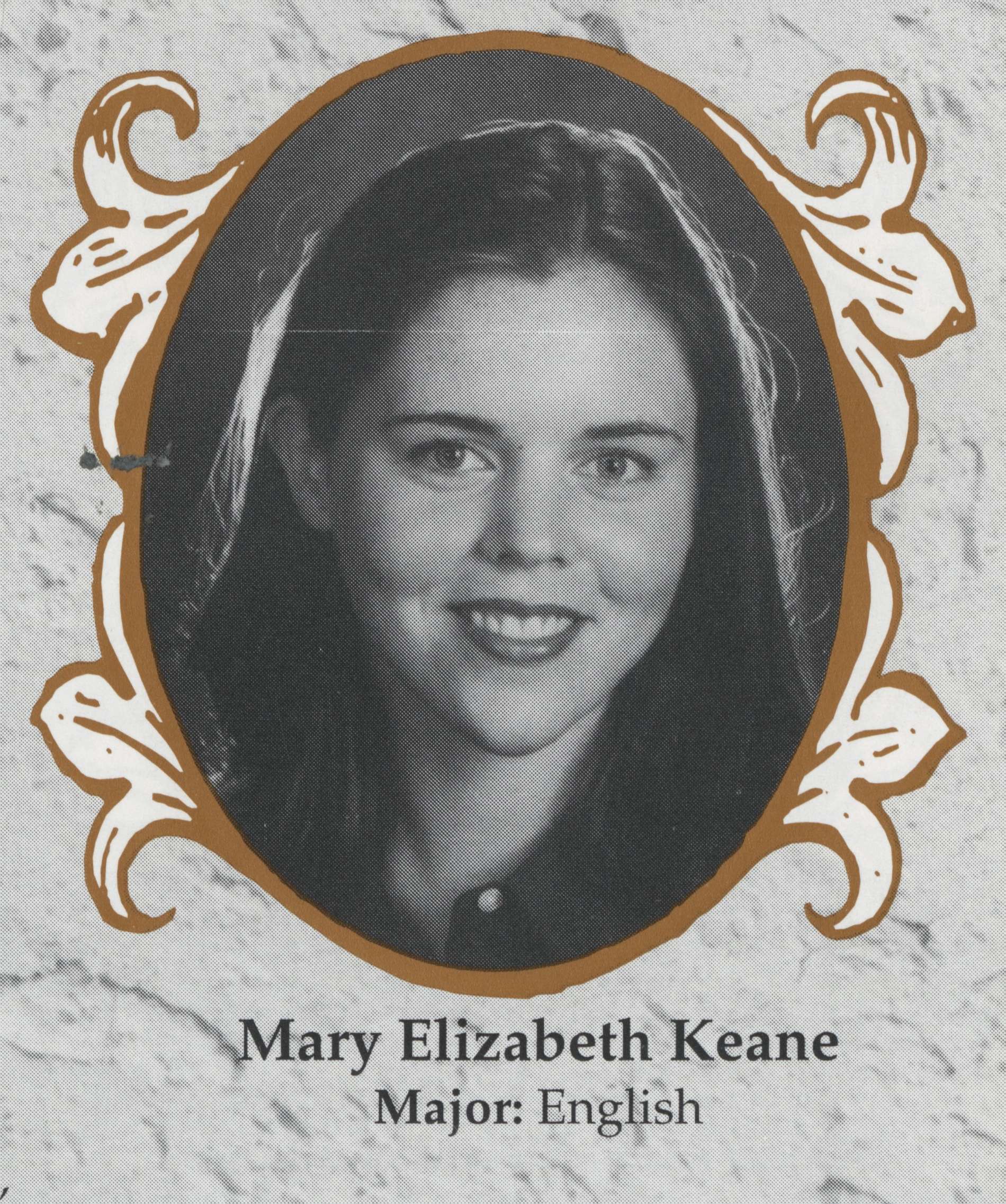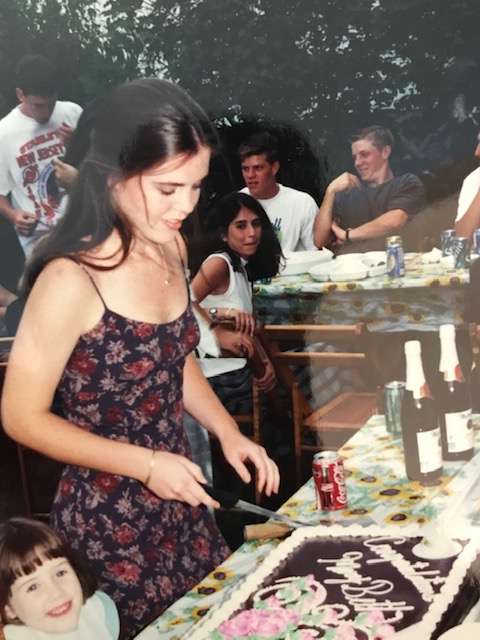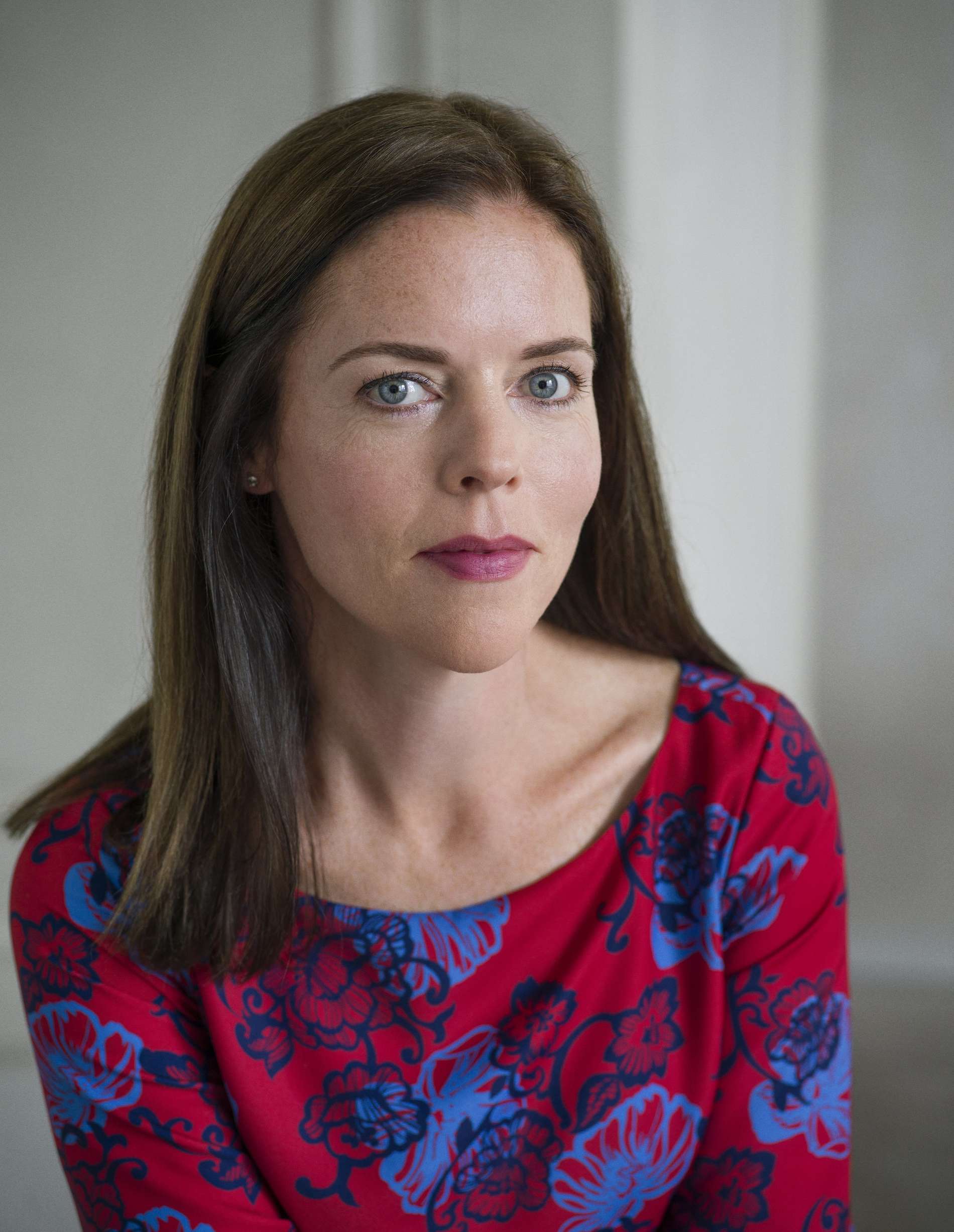 Keane's Barnard yearbook photo.
Keane at her high school graduation celebration, where she remembers telling people that she wanted to be a writer.