On Sunday March 16, Barnard's 2014 Young Women's Leadership Workshop took place at the High School Affiliated to Fudan University in Shanghai. More than 75 girls from 20 high schools participated in this program designed and facilitated by Barnard's Global Symposium Student Fellows. The event preceded Barnard's sixth annual Global Symposium, "Women Changing China," which was held on Wednesday March 19 at the Portman Ritz Carlton in Shanghai.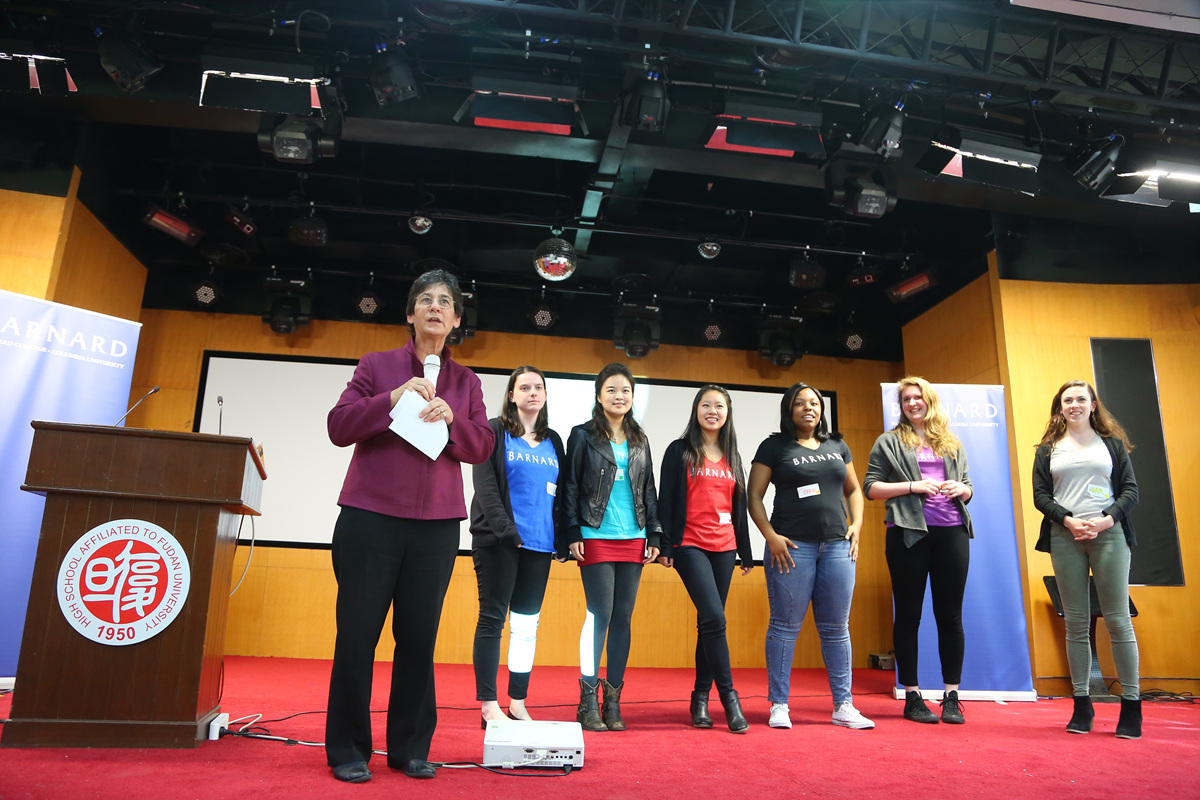 Sunday's program began with remarks from Dean of Enrollment Management Jennifer Fondiller, who spoke about Barnard's liberal arts curriculum and on the history of the College's Global Symposia Series. Participants also heard from Danna Zhu, a former VISP student at Barnard and now chief program officer for Bridging Education and Mobility (BEAM), as well as Kathryn Kolbert, director of the Athena Center for Leadership Studies.
Following the introductory remarks, the Student Fellows and participants broke into smaller groups for a hands-on workshop, which encouraged the high school girls to think in new ways about how they can use their existing leadership skills to make a positive impact. They were asked to identify a problem that they see in their community and develop a step-by-step plan to find a solution. The girls presented their action plans to the rest of their group, and with the help of the Barnard student facilitators, learned to form an "elevator pitch" to explain their plan.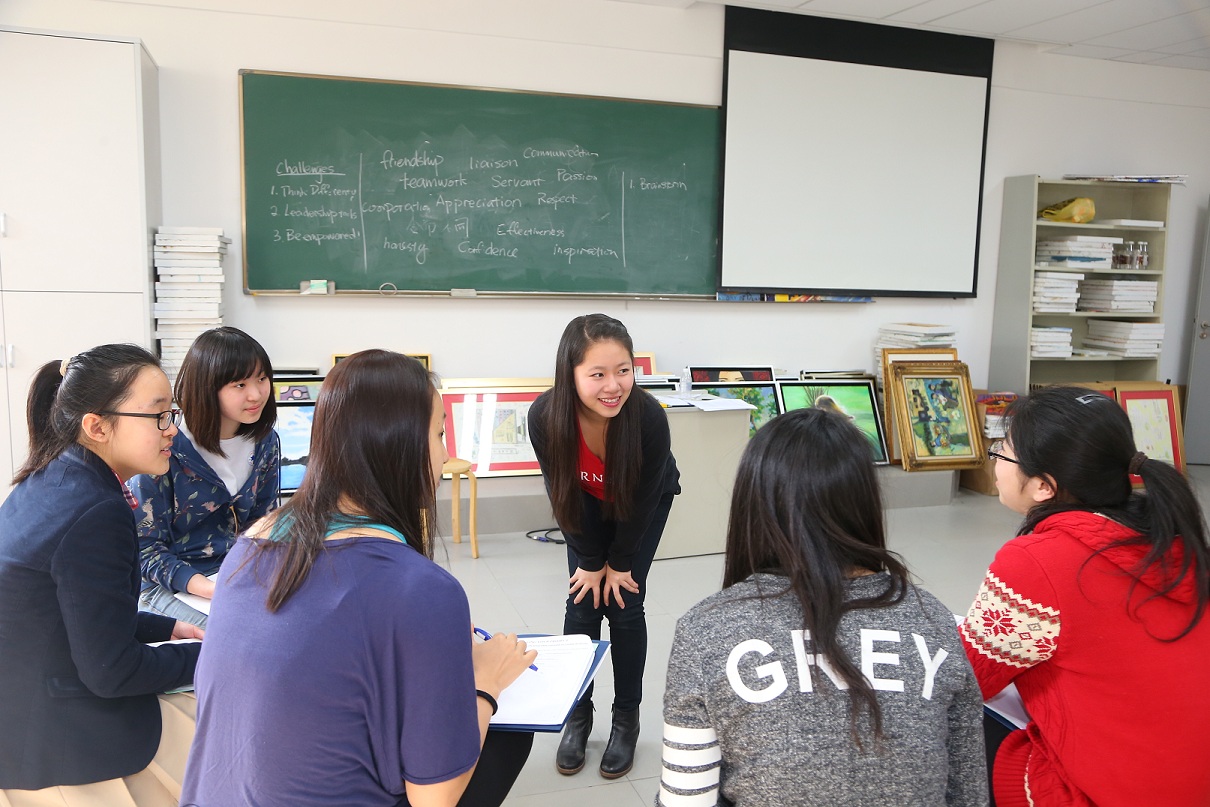 "Overall, the students responded confidently to the challenge of coming up with a community project," said Adair Kleinpeter-Ross '14. Her group's ideas included connecting high school student volunteers with the young children of migrant workers to provide academic and other support, and creating a 'self-cook day,' where students would learn cooking skills, while also gaining insight into nutrition and the hard work that their kitchen staff does every day. 
The group facilitated by Julia Qian '15 came up with ideas for a school recycling program, as well as a program that would create more social activities for children who sometimes feel isolated because of China's one-child policy.  In the group run by Cinneah El-Amin '16, the girls presented ideas for a vocational training program for migrant workers and a program to rebuild schools in impoverished areas of China—while also discussing how they might scale these efforts to serve other countries too. Similarly, the participants in the group run by Hilary He '14 were interested in identifying projects with long-term potential, and came up with plan for a biannual competition to redesign school uniforms.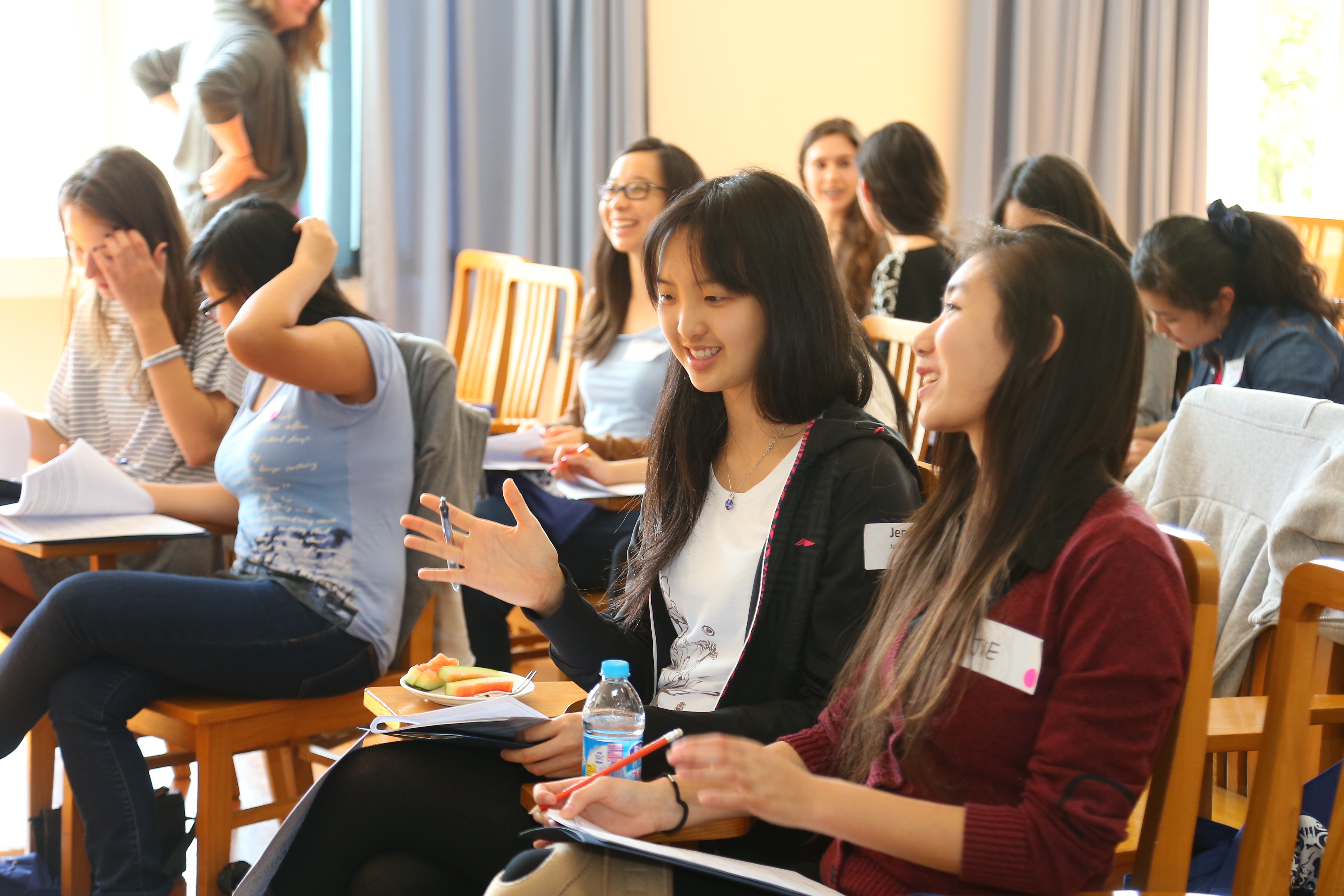 As an exercise in public speaking, problem solving, and collaborative planning, the workshop pushed all participants—both the Student Fellows and the high school girls—to consider their individual leadership attributes. "The girls weren't just exploring a wide range of issues in their communities that they felt compelled to change," said He. "They also demonstrated a diverse set of leadership skills by contributing to their groups in unique, personal ways."