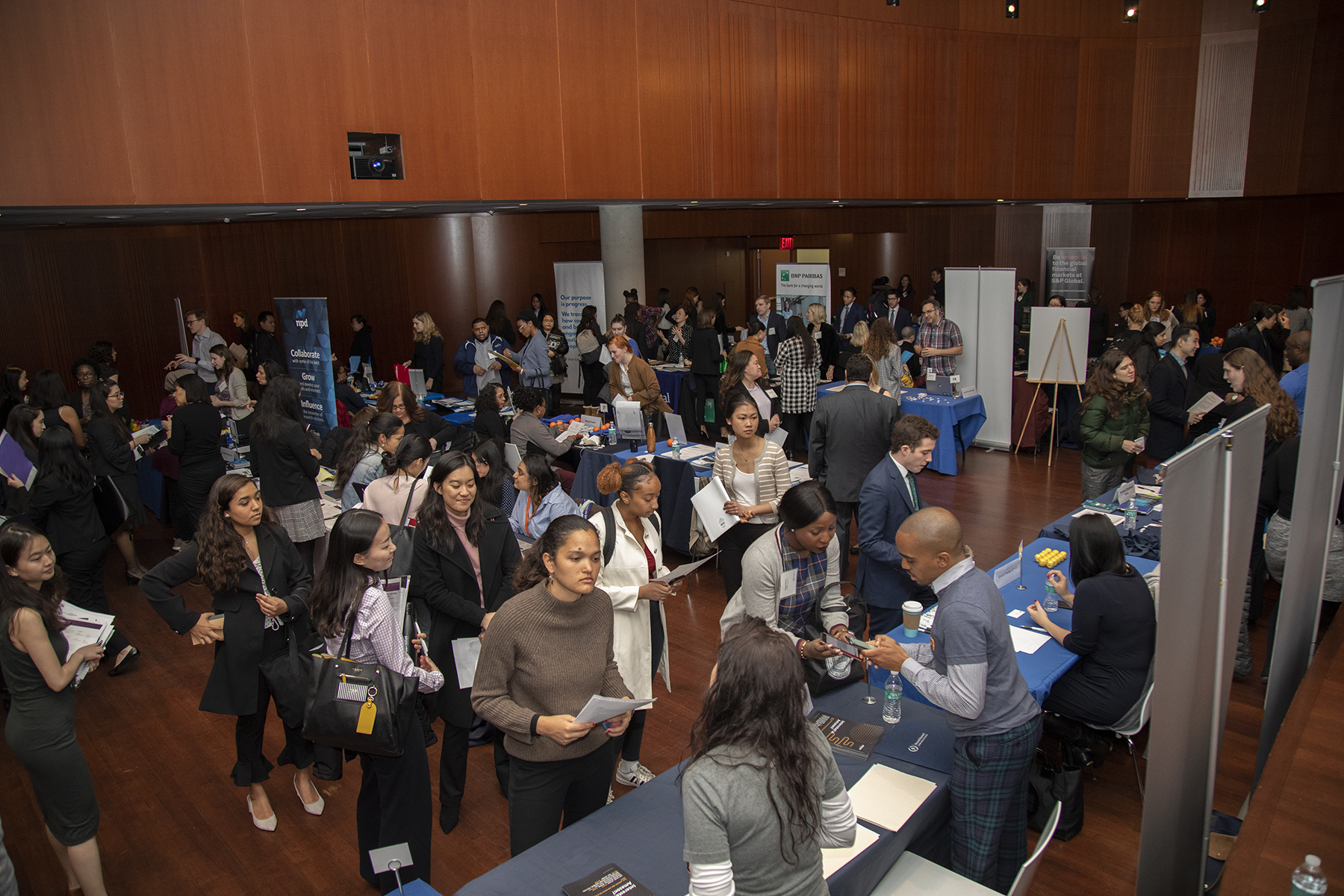 Attending the Beyond Barnard Opportunities Fair is an excellent way for organizations to gain visibility on campus and maximize recruiting potential at Barnard College. We offer a range of options for employers to be involved as participants, supporters, and flagship sponsors. Please email us at beyondbarnard@barnard.edu to ask questions.
During the fall and spring semesters, opportunity fairs at Barnard College give employers from all industries a unique and convenient opportunity to meet with motivated and interested students and alumnae. The fair affords students the opportunity to gather information about career options within many organizations and across industries as well as seek out internship and full-time employment opportunities. 
The next Barnard Career Fair will be held on January 21, 2022. To register for the Beyond Barnard Opportunities Fair log into your Handshake account. Employers registering for the fair who are new to Barnard's employer management system will be asked to create a profile. Once you have submitted your profile, within one business day you will receive an email granting you access to Handshake, where you can complete your registration for the Fair. 
Participation Packages:
Details about logistics, pricing, and packages is available to employers through Handshake. Need access? Please contact us at beyondbarnard@barnard.edu.