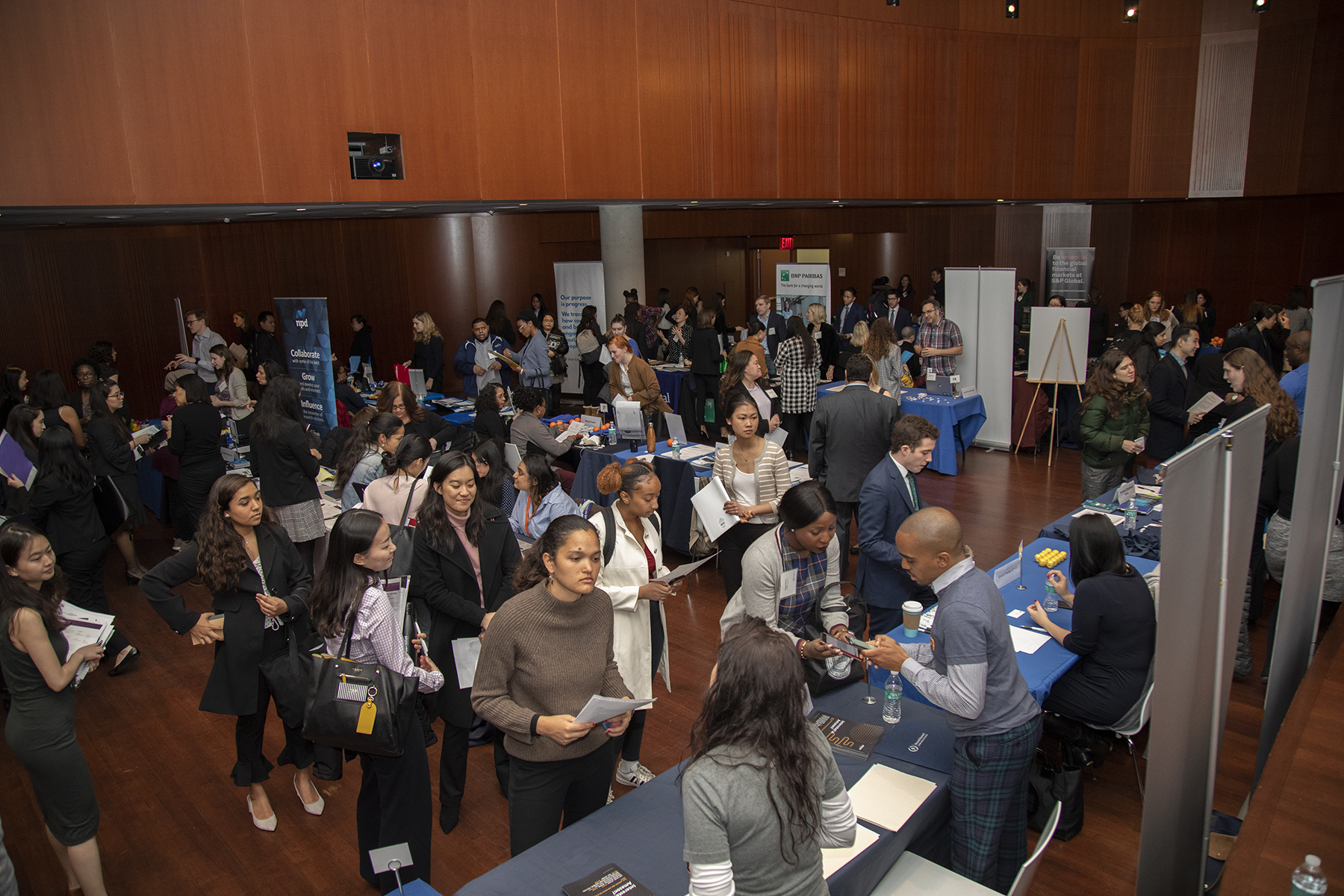 Attending the Beyond Barnard Opportunities Fair is an excellent way for organizations to gain visibility on campus and maximize recruiting potential at Barnard College. We offer a range of options for employers to be involved as participants, supporters, and flagship sponsors. Please email us at beyondbarnard@barnard.edu to ask questions.
During the fall and spring semesters, opportunity fairs at Barnard College give employers from all industries a unique and convenient opportunity to meet with motivated and interested students and alumnae. The fair affords students the opportunity to gather information about career options within many organizations and across industries as well as seek out internship and full-time employment opportunities. 
  PARTICIPATING SCHOOLS
Barnard College 
Columbia College      
Fu Foundation School of Engineering & Applied Science        
School of General Studies 
The next Barnard Career Fair will be held on January 22, 2021. To register for the Beyond Barnard Opportunities Fair log into your Handshake account. Employers registering for the fair who are new to Barnard's employer management system will be asked to create a profile. Once you have submitted your profile, within one business day you will receive an email granting you access to Handshake, where you can complete your registration for the Fair. 
Event Schedule:
Welcome Breakfast: 9:30 - 10:30 am:
The theme of the Spring 2021 Virtual Opportunities Fair is First-Generation, Low-Income Students. Join us for a keynote talk delivered by Beyond Barnard's Associate Director and Equity Lead Lindsay Granger-Weaver, EdD. This important constituency is growing — not only at Barnard, but across higher education — and it's crucial that organizations understand the specific needs and attributes of students who are the first in their family to go to college and/or who come from low-income backgrounds.
Opportunities Fair: 11:00 am - 3:00 pm:
Promote opportunities at your organization to more than 500 students from Barnard College and Columbia University undergraduate programs. Premium-level supporters (see below) will have reserved access to additional space for on-campus conversations with candidates.
Participation Packages:
Details about logistics, pricing, and packages is available to employers through Handshake. Need access? Please contact us at beyondbarnard@barnard.edu.