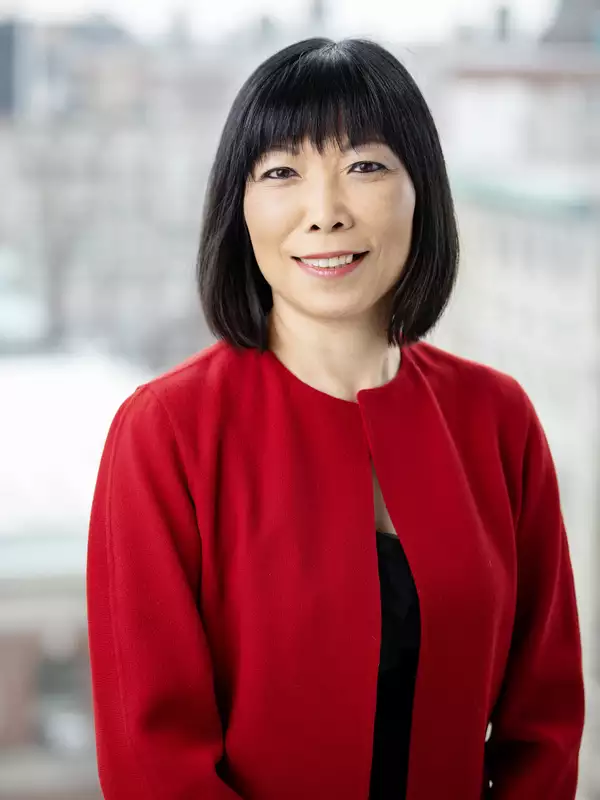 Christina Kuan Tsu
Sophomore Class Dean, Transfer Dean, and Senior Associate Dean of Studies, Office of the Dean of Studies 
As Dean for the Sophomore Class, I am a resource for all sophomores, helping them to make the most of their academic and personal lives during this second year of college. Since students are expected to declare their majors in the latter half of their sophomore year at Barnard, I spend a lot of time speaking with sophomores about their academic interests and how they may be satisfied by the majors offered at the College, as well as about whether or not the majors may be related to their future career aspirations. As with other class deans, I meet with students and parents/guardians, as needed, to guide students' academic progress towards the degree, clarify the academic policies and procedures at the College, and if warranted, explain the process of requesting exceptions to academic policies. I also work with faculty members in supporting students' learning in the classroom.
As the Transfer Advising Dean, I am a resource for all transfer students, helping them to make a smooth transition to Barnard both academically and socially.  To this end, I coordinate the advising of transfer students by recruiting experienced deans and faculty members to support incoming transfers, and work closely with the Registrar's Office, which evaluates students' transfer credits for satisfaction of general education requirements.  Together with the Office of Student Life, we plan and coordinate the orientation programs for the incoming fall and spring transfers. I continue to serve as a point of contact for transfer students throughout the academic year.
Barnard has a long and happy history of accepting extraordinary transfer students from colleges all over the United States and abroad. Barnard counts many transfers among its most renowned alumnae, including author Zora Neale Hurston, anthropologist Margaret Mead, and Barnard's fifth president, Ellen Futter.

About Me
I have been a dean in the Dean of Studies Office since August of 1993. Prior to joining the College, I worked as an associate attorney in an intellectual property law firm in New York City. Having majored in Biology during my time as a Barnard student, practicing patent law was a great way to combine science and the law after graduating from law school. I was born in Taipei, Taiwan, and lived in Sydney, Australia, for five years before immigrating to New York at 11 years old with my parents and three siblings. I now live in Long Island with my husband, and have two adult daughters, both of whom are working and living in New York City. My younger daughter, who majored in Philosophy, just graduated from Barnard in May of 2018.  I also have a sister who is a Barnard alumna; so we're a very proud Barnard family.
In my spare time, I love to cook. I belong to a cooking club, a group of women who enjoy cooking/baking healthy recipes and get together for a delicious potluck meal once a month. I also love to travel to see new places and learn about other cultures through the people and the food.


Christina Kuan Tsu
Sophomore Class Dean
Transfer Dean
Senior Associate Dean of Studies