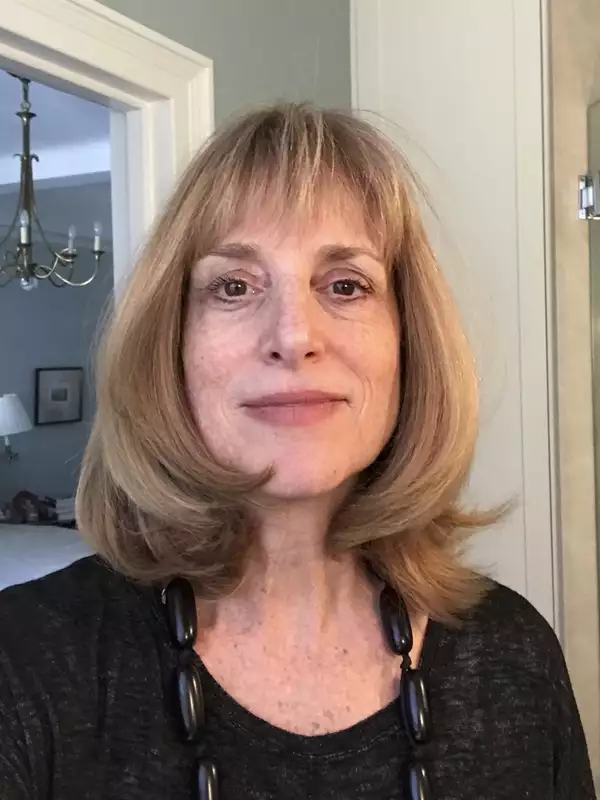 Elizabeth C. Auran
Adjunct Associate
Department
English, First Year Foundation
Office
238 Lefrak (Barnard Hall second floor)
Contact
A life-long native New Yorker, Elizabeth Auran  has taught literature and writing at Columbia College and Iona College and since 1994 has taught the "Women and Culture" rubric of  First Year Writing (formerly First Year English) at Barnard College, where she has also served as a pre-major Advisor. In 2016 she was a nominee for the Emily Gregory Award for Excellence in Teaching and devotion and service to Barnard students.  Her interests include 19th- and 20th-Century British ​and American literature, the history of the novel, Gender Studies, film, musical theater, the architecture of NYC, scrabble, cooking, and travel. She graduated with high honors in English from Middlebury College and holds an M.A. and M.Phil, with distinction, in English and Comparative Literature from Columbia University.
M.Phil., M.A., Columbia University
B.A., Middlebury College
I've been teaching "First-Year Writing: Women and Culture" on and off since 1994 – back when it was called "First-Year English" – and steadily for the last decade. What a treat it is for me to welcome brand new Barnard students to the seminar table and watch them take off in new directions. I never tire of it.
In "FYW: Women and Culture," we examine and deconstruct the categories around which much of culture is organized and received, specifically as they are reproduced in our literatures. We do this by asking questions of and juxtaposing a variety of literary texts, some ancient, some modern, some "canonical" – all in service of exploring the development, deployment, and often tendentiousness of the ideas about "woman" and female subjectivity that circulate in the world.
My FYW students are encouraged to take risks and think independently when making arguments ("claims") about our readings, as long as they recruit and analyze textual evidence that convincingly supports their ideas. To this end, we will practice the art of "close-reading," but just as importantly we will learn how to work with theory as a "lens" that will help shape an argument. In my classroom, students will have an introduction to a variety of theoretical methodologies, including feminist, psychoanalytic, anthropological, performance, and queer theory; for many students, these introductions will encourage them to study more deeply in the field as they continue their Barnard education. Conversely, one of the most exciting moments for me as a teacher occurs when students find intersections between their learning in their other Barnard classes -- political science, gender studies, psychology, art history, philosophy, to name a few -- and our conversations in Women and Culture. I believe such interdisciplinary thinking models the best of what a liberal arts education can offer, and it is a privilege for me each year to watch my students make such discoveries for themselves.