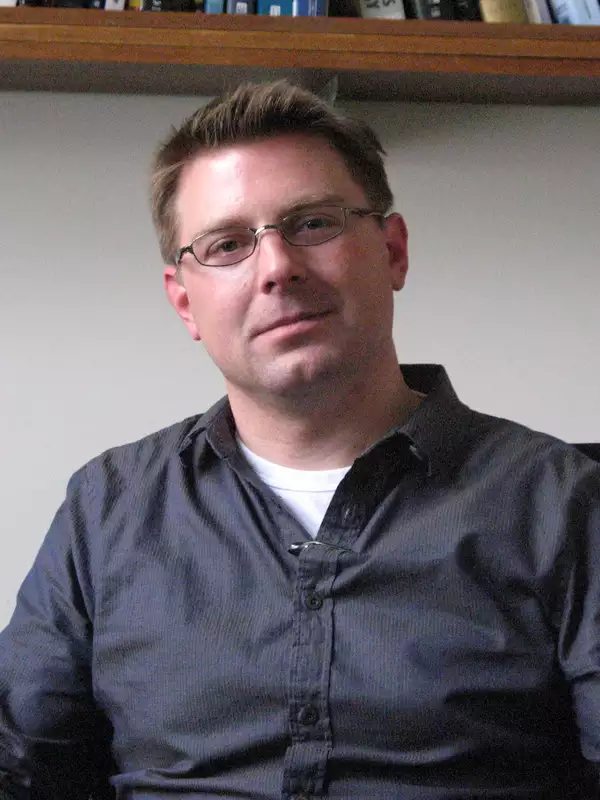 Joshua New
Assistant Professor of Psychology
Department
Neuroscience & Behavior, Psychology
Office
Contact
Joshua New, assistant professor of psychology, joined Barnard's faculty in 2009.  Before coming to Barnard, he was a -postdoctoral fellow in the Perception and Cognition Laboratory at Yale University, and previously taught at the University of California, Santa Barbara. He has received a National Research Service Award from the National Institute of Mental Health, the Lancaster Award for best dissertation in social sciences and the President's Dissertation Year Fellowship from the graduate division of U.C.-Santa Barbara. At Barnard he teaches introduction to psychology and courses on cognitive psychology.
B.A., University of California, Santa Barbara
Ph.D., University of California, Santa Barbara
Visual attention and awareness
Evolutionary psychology
Spatial memory
Time perception
Social attention
New, J. J., & Scholl, B. J. "Subjective time dilation: Spatially local, object-based, or a global visual experience?," Journal of Vision, 9, 1-11(2009).
New, J., J., & Scholl, B. J.. " 'Perceptual
scotomas': A functional account of motion-induced blindness", Psychological Science, 19, 653-659,(2008)
New, J., Cosmides, L., & Tooby, J. "Category-specific attention for animals reflects ancestral priorities not expertise", Proceedings of the National Academy of Sciences, 104, 16598-16603 (2007).
New, J., Krasnow, M. M., Truxaw, D., & Gaulin, S.
J. "Spatial adaptations for plant foraging: Women excel and calories count,"
Proceedings of the Royal Society B, 274, 2679-2684 (2007)
In the summer and fall of 2017, Barnard's exceptional faculty were awarded multiple prestigious research grants and fellowships.
January 8, 2018
Professor Joshua New and Professor Homa Zarghamee analyze the ways in which we make choices and how these choices impact our individual and collective good.
December 8, 2017