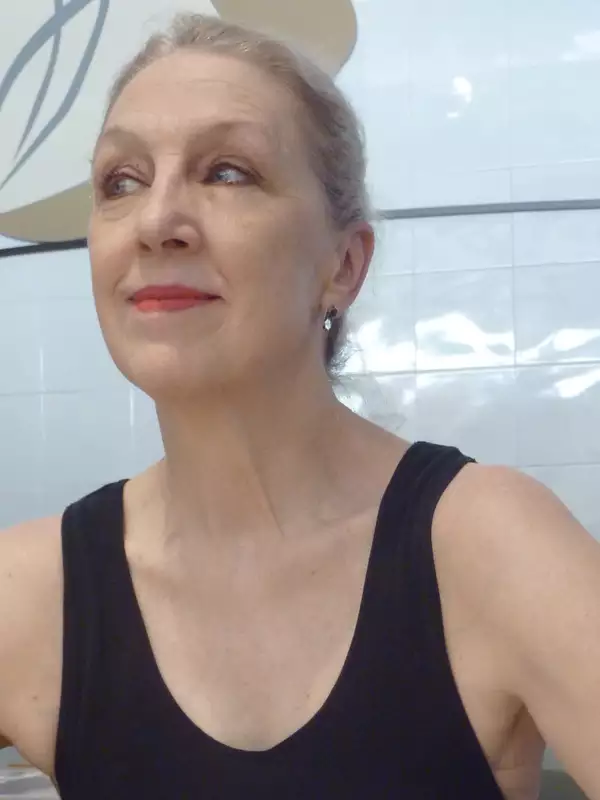 Melinda Marquez, now entering her eighth year at Barnard,  is a dedicated teacher, performer, choreographer and mentor to young dancers. In 2012 she completed a 27-year tenure as faculty member of Ballet Hispanico of NY, during which time she taught all levels of Spanish Dance and flamenco at the BH school and developed programs and  curriculum for Ballet Hispanico's arts-in-education programs in the NYC public schools. Melinda  was a founding member/ principal dancer of the Spanish Dance Arts Company now known as Flamenco Vivo/ Carlota Santana (1983-1985),  In 2005 Melinda produced the radio program, "Flamenco: A Living Art Form" which aired on WPKN, Bridgeport, CT., and which highlighted the contributions of women flamenco artists from around the world, through live and recorded interviews and music. Melinda was the producer/ curator of  "Tablao de la luna nueva" in New Haven, CT where she makes her home and is Artistic Director of Melinda Marquez Flamenco Dance Center.
 Melinda began her dance training in Detroit, with Cecchetti master, Rose Marie Floyd. Thanks to Ms Floyd, during her formative years she also had the good fortune to study in England with Cecchetti disciples Margaret Marsh, Laura Wilson, Nora Roche and Pavlova company member Molly Lake. While a scholarship trainee at the Harkness Ballet NYC, Melinda discovered flamenco. Just out of her teen years, she turned down a contract from Alfonso Catá, then Director of the Frankfurt Ballet to pursue a career in flamenco.
Melinda is thrilled to continue evolving her artistic practice and pedagogy. She is currently directing her attention and interests toward contemporary and experimental approaches to/ from flamenco and has recently been studying with master pedagogue, choreographer and dancer, Juan Carlos Lérida (Barcelona).  Melinda also created and directs the recently-formed Flamenco Investigations NYC,  a gathering of artists looking to question, analyze, share or expand their approaches to flamenco.
Melinda received her BA in Spanish (summa cum laude) and her MA in Women's Studies from Southern Connecticut State University where she has also taught in the Women's Studies program.