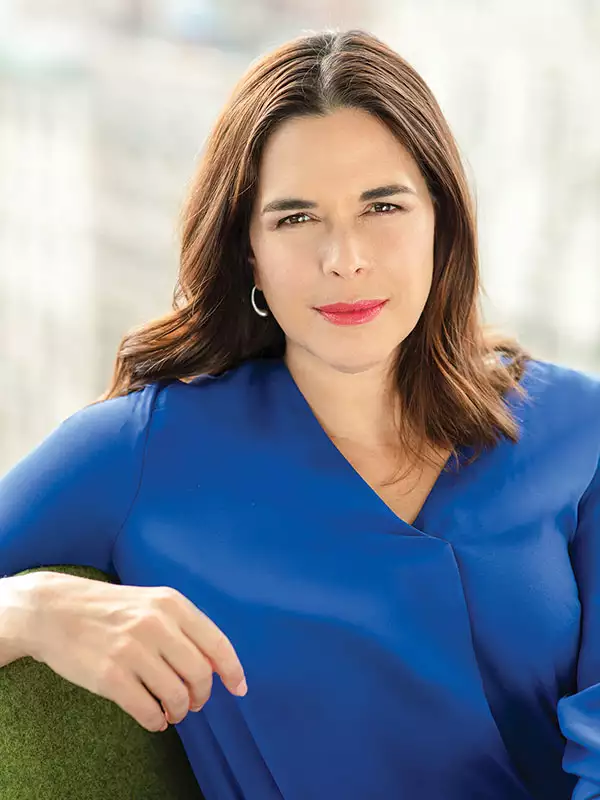 President Sian Beilock
Professor of Psychology, President of the College 
A cognitive scientist by training, President Beilock is focused on developing Barnard as a singular institution.
See more on Beilock's leadership of Barnard.
See more about Sian Beilock.

In her research, Beilock focuses specifically on success in math and science for women and girls, and how performance anxiety can either be exacerbated or alleviated by teachers, parents, and peers. She explores the brain and body factors that influence skill learning and performance, as well as how simple psychological strategies can be used to ensure success in high-stakes situations ranging from test-taking and public speaking to athletics. She has published more than 100 papers and has received funding from the National Science Foundation (including a CAREER award), the Department of Education, and several foundations. 
Beilock won the 2017 Troland Award from the National Academy of Sciences. In addition, she is a fellow of the American Association for the Advancement of Science and the American Psychological Association, and a member of the National Academy of Kinesiology. Early in her career, she received awards from the Association for Psychological Science, American Psychological Foundation, the Psychonomic Society, and the Society of Experimental Psychologists.
President Beilock is the author of two books that have been published in more than a dozen languages—the critically acclaimed Choke: What the Secrets of the Brain Reveal about Getting It Right When You Have To (2010) and How the Body Knows Its Mind: The Surprising Power of the Physical Environment to Influence How You Think and Feel (2015). Her 2017 TED talk has been viewed over 2.5 million times. 
President Beilock earned her Bachelor of Science in cognitive science from the University of California, San Diego, and doctorates of philosophy in both kinesiology and psychology from Michigan State University.