2020 Pre-College Summer Programs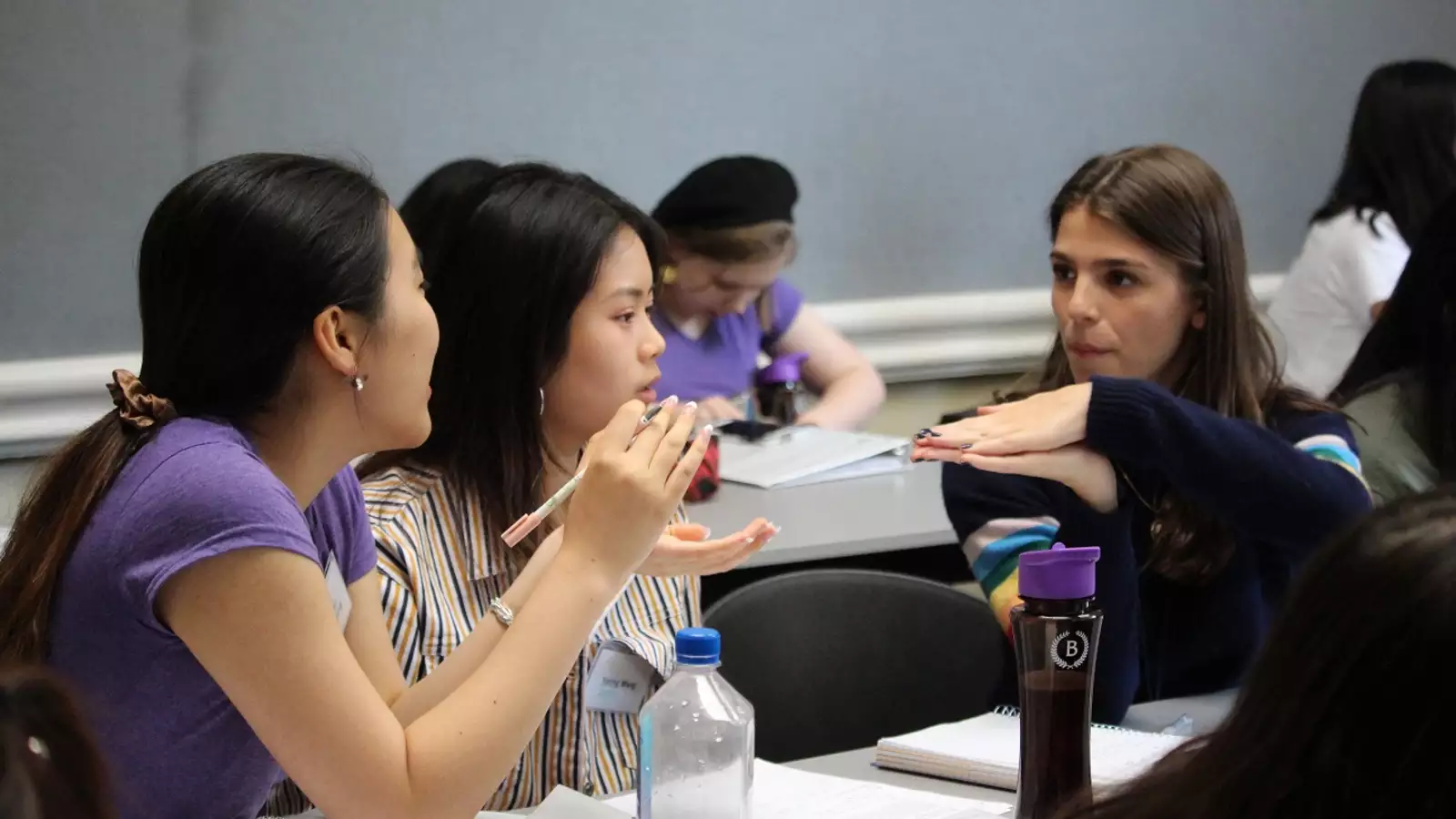 Our Programs
Four Week Institutes
Performing Arts and Media Institute
June 27- July 25
Tuition: $4,125
Embrace your creativity in the Performing Arts and Media Institute, a four week intensive offering courses in dance, theatre, filmmaking, art, and music production that will culminate in our annual Festival of the Arts, where students will present their best work to their peers in our virtual showcase. Outside of the classroom, students will spend their afternoons in:
Industry related intensives

Workshops on navigating the college admissions process for arts/media majors

Festival of the Arts Preparation
Tuition, Fees, and Financial Aid
2-week Online Student: $2,997
4-week Online Student- $41,25
Program Deposit
A $500 non refundable deposit is required for all accepted students within two weeks of their admissions notification. Students who fail to submit their deposit within two weeks will automatically forfeit their admission to their summer program and any financial aid award that they have been granted towards their tuition. Tuition must be paid in full no later than June 1, 2020 (for Session I Students) or June 21, 2020 (for Session II Students) 
Refund Policy
In the event that a student must withdraw from their enrolled program before Opening Day, our refund policy is as follows. Please contact our office at pcp@barnard.edu to begin the refund process. Barnard does not refund application and/or credit card/service fees. 
PLEASE NOTE: Students who were registered for a a program pre-COVID-19 and are unable to attend our summer 2020 programs should adhere to the refund information and policies in the email they announcing PCP's digital transition. 
Session I Students (SITI, NYC A&D, PAMI)
Payment due in full- June 1st 
Refund Schedule
100% (minus $500 deposit) through June 1st

50%- June 2nd- June 15th 

0%- June 16th- onward 
Session II Students (YWLI and YWWI) 
Payment due in full - June 21st
Refund Schedule
100% (minus $500 deposit) through June 27th

50%- June 28th- July 6th 

0%- July 7th- onward
How to Apply
Who is Eligible?
Female identifying students entering their Sophomore, Junior or Senior year of high school in Fall 2020. Students must be at least 14 years of age by the first day of their summer program. 
International Students
International students are welcome to apply to our summer programs. Our programs are non-credit bearing therefore international students do not require a student visa to attend. 
Admissions & Deadlines
Applications are now OPEN and  are reviewed on a rolling basis. Our office has waived the $75 application fee through May 30, 2020
Application Requirements
Unofficial High School Transcripts

(1) Recommendation Letter from an Academic Teacher

(1) short essay based on ONE of the following prompts: In 250-500 words...
-tell our office something you think we should know about you.

tell our office something you have changed your mind about in the last 3 years.
List of Extracurriculars (if applicable)
Frequently Asked Questions
The best way to ensure your summer learning experience is off to a good start is by getting informed! Check out our Frequently Asked Questions page to learn more about PCP admissions, enrollment, academics, or our online community. 
APPLY NOW
Our Summer 2020 application is now live! Apply today and get ready for the summer of a lifetime at one of our 7 unique institutes for young women.