Student Climate Action Grant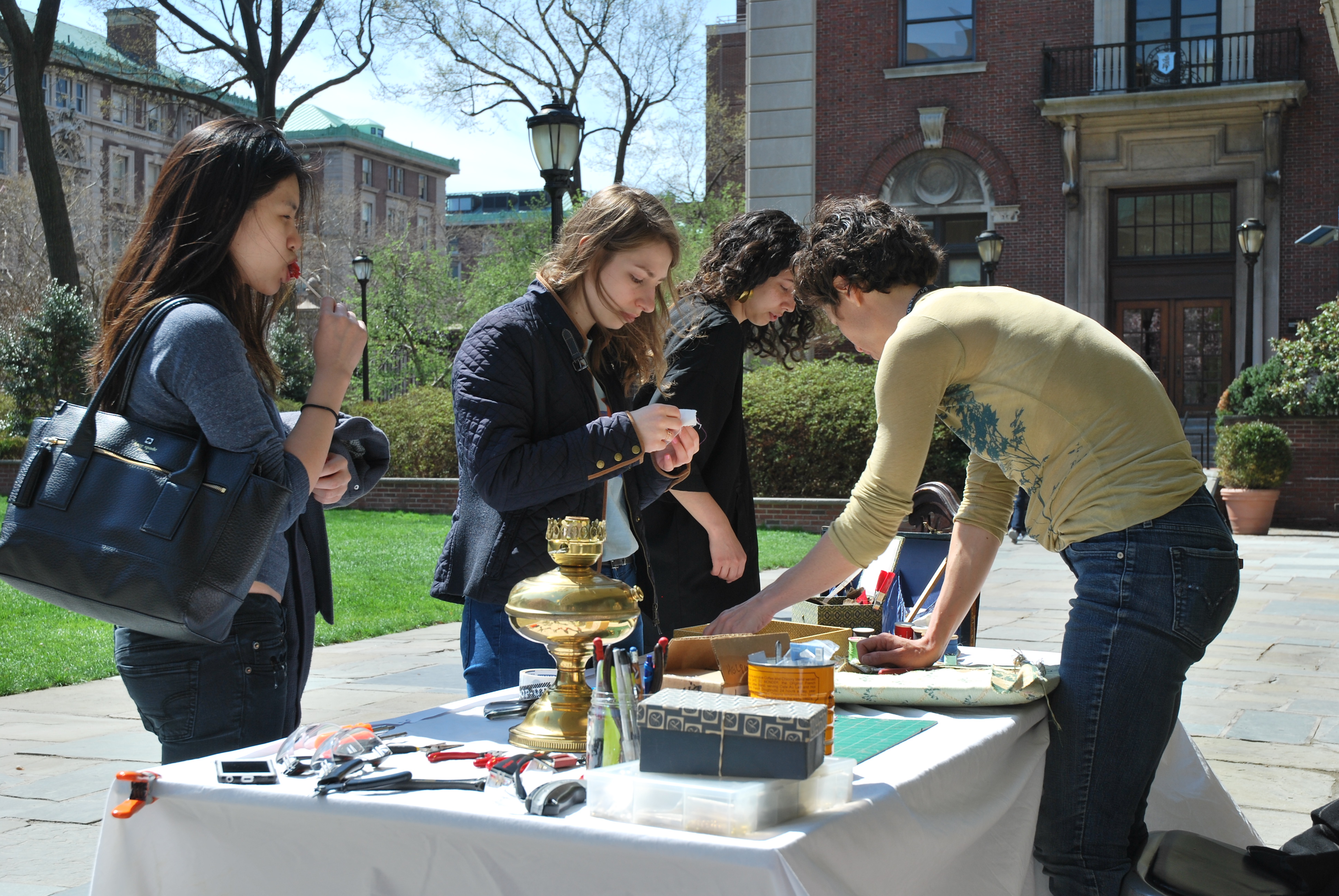 How can we support your ideas for climate action on campus and beyond? 
We are pleased to announce the Student Climate Action Grant for the 2019-20 academic year, to support student(s) or student group(s) in developing and implementing a project relating to sustainability, climate action, or human interactions with the environment. The intention of this grant is to give students the resources to be a part of creating positive changes here on our campus, and/or piloting solutions that are applicable in New York City and beyond. We are looking for projects that confront local and/or global sustainability challenges, prioritize the role of women and marginalized communities in building solutions, and have a strong connection to our own campus.
Ideas may include but are not limited to
Pilot programs to lower campus emissions across Scopes 1, 2, or 3

Increase waste diversion rates 
Increase climate activism
Educate or raise awareness of climate change and impacts on women and marginalized communities 
Create initiatives that support synergies between sustainability, diversity and inclusion, and student health and wellness
Development of new campus organizations 
Expand/support sustainable programming for existing campus organizations 
Host guest lectures, screenings, or events 
Inventives 
Grants awarded will range from $500-$1500. 
How to Apply 
The application for the Student Climate Action Grant can be found here. Please fill out the pdf and email to lraucher@barnard.edu with the subject line, Student Climate Action Grant Submission. Deadline for submission is December 1st. 
The application includes: 
Name, class year, and email of all applicants 
Project Title 
Statement of purpose / description of project (500 words) 
How will this project enrich or advance our campus community's work on questions of climate and sustainability? (200 words) 
Proposed budget 
Proposed timeline 
Structure of the grant: 
All projects must come to completion before May 1, 2020 unless and longer-term project is approved explicitly. 
All grant recipients will meet with Barnard Sustainability. 

Once prior to the start of work 
Once mid semester
As needed at the discretion of Barnard Sustainability, or as requested by the grant recipients 

Grant recipients must provide a write up of all activities, results and costs associated with the project by May 8th, 2020. 
Deadline for submissions is December 1st, by email to lraucher@barnard.edu with the subject line: Student Climate Action Grant Submission. 
For questions, please email Leslie Raucher, lraucher@barnard.edu