2020 Pre-College Summer Programs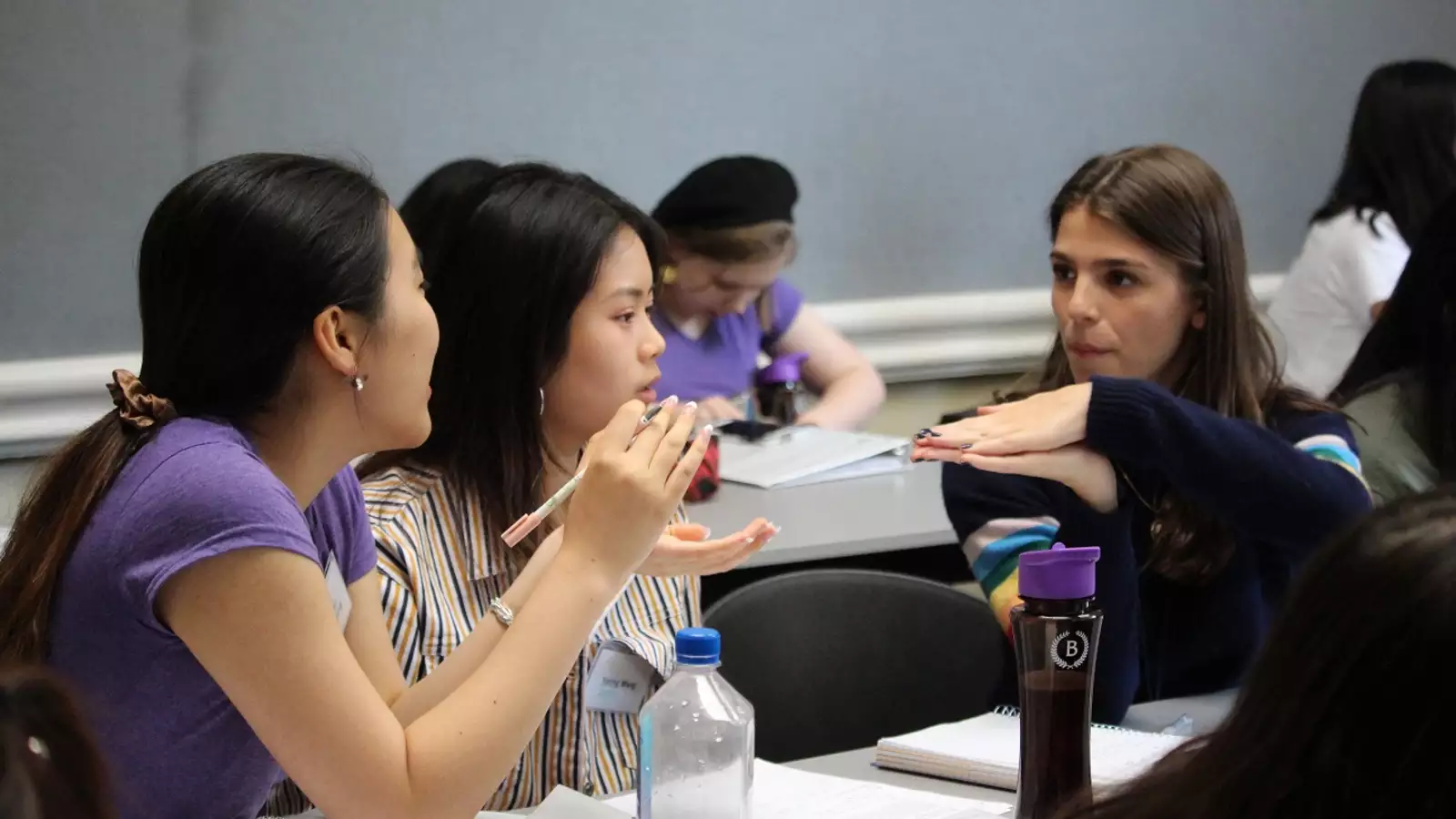 Our Programs
Four Week Institutes
Performing Arts and Media Institute
June 27- July 25
Residential: $9,165
Day: $6,875
Embrace your creativity in the Performing Arts and Media Institute, a four week intensive offering courses in dance, theatre, filmmaking, art, and music production that will culminate in our annual Festival of the Arts, where students will showcase their best work to their peers. Outside of the classroom, students will spend their afternoons in:
Industry related intensives

Workshops on navigating the college admissions process for arts/media majors

Festival of the Arts Preparation
Tuition, Fees, and Financial Aid
2 Week Resident- $5,750
2 Week Day Student- $4,995
4 Week Resident- $9,165
4 Week Day Student- $6,875
Resident Student Tuition includes room and meals in the campus dining hall, textbooks and course readers**, MetroCard for duration of program*, (1) Broadway ticket, NYC excursions, Columbia gym membership, $95 campus medical fee.
Day Student Tuition includes meals in the campus dining hall, textbooks and course readers**, (1) Broadway ticket, NYC excursions, Columbia gym membership, $95 campus medical fee..
*Participants are responsible for replacing lost or stolen MetroCards 
** Students in Contemporary Studio Art and Architecture of the Everyday will need to purchase additional course supplies on their own. A list will be provided by the professor a month prior to the start of the program.
Program Deposit
A $500 deposit is required for all accepted students within two weeks of their admissions notification. Students who fail to submit their deposit within two weeks will automatically forfeit their admission to their summer program and any financial aid award that they have been granted towards their tuition. Tuition must be paid in full no later than May 31st, 2020.
Financial Aid 
Each year our office is able to offer a limited amount of financial aid to students who demonstrate need. No merit scholarships are awarded. In addition, aid is not provided for international students. The deadline to apply for financial aid is Friday, February 28, 2020.
In addition to their program application, students must supply the following materials to be considered financial aid : 
1. Financial Aid Application Form (this is linked within our application, which opens 12/1/2019) 
2. Parent/Guardian 2018 Tax Returns
3. Parent/Guardian W-2s
4. Optional: A letter identifying any financial changes since 2018 that can give our office a better understanding of your financial need. 
Refund Policy
In the event that a student must withdraw from their enrolled program before Opening Day, our refund policy is as follows:
Prior to 4/30/20: Full refund (less $500 deposit)
Between 5/1- 5/15/20- 50% refund
Between 5/16/20- 6/1/20- 25% refund
After 6/1/20- No Refund
No refunds will be given for students who are dismissed or choose to withdraw once the program has commenced.
How to Apply
Who is Eligible?
Female identifying students entering their Sophomore, Junior or Senior year of high school in Fall 2020. Students must be at least 14 years of age by the first day of their summer program. 
International Students
International students are welcome to apply to our summer programs. Our programs are non-credit bearing therefore international students do not require a student visa to attend. Our office will provide all international enrollees with a letter of admission and detailed scheduled to apply for a tourist visa.
Admissions & Deadlines
Applications are now OPEN and  are reviewed on a rolling basis. 
Priority Deadline: Monday, January 20th, 2020 (application fee is waived at this time) 
Tuesday, January 21st- Wednesday, April 15th- $75 application fee
Thursday, April 16th- Friday, May 15th- $125 application fee  (space permitting) 
Application Requirements
Unofficial High School Transcripts

(1) Teacher/Guidance Counselor Recommendation Letter for rising Junior and Senior applicants 

(2) Letters of Recommendation for rising sophomore applicants 

(1) short essay based on ONE of the following prompts: In 250-500 words...
-tell our office something you think we should know about you.

tell our office something you have changed your mind about in the last 3 years.
List of Extracurriculars (if applicable)
Frequently Asked Questions
The best way to ensure your summer learning experience is off to a good start is by getting informed! Check out our Frequently Asked Questions page to learn more about PCP admissions, enrollment, academics, or life in NYC. 
APPLY NOW
Our Summer 2020 application is now live! Apply today and get ready for the summer of a lifetime at one of our 7 unique institutes for young women.