Image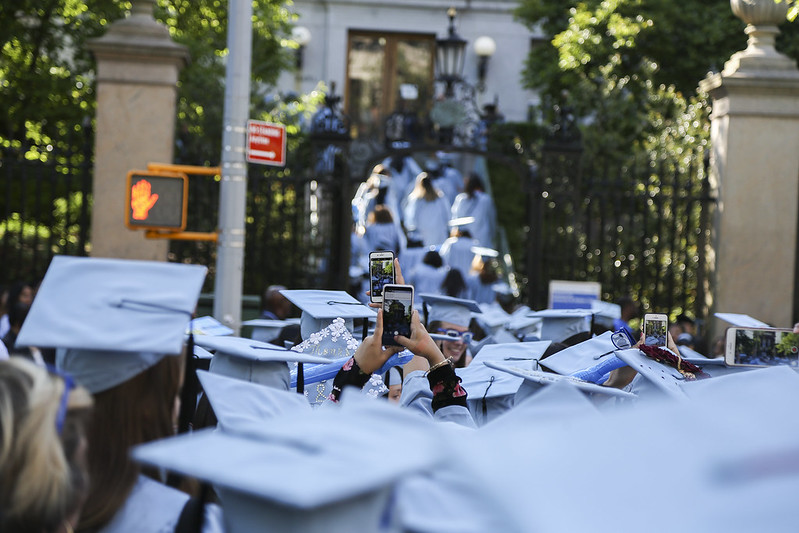 Barnard College Campus Wireless Networks
BCIT provides three wireless networks:
Barnard Guest (for visitors on campus, including Columbia students and faculty),
Barnard Secure (for members of the Barnard community), and
Eduroam (for travelers from participating institutions).
Wireless service on the Barnard networks is available everywhere on campus, except for the residence halls at Cathedral Gardens, 601 W. 110th St, and 537 W. 121st St
The use of any of these networks is subject to the policies and procedures of Barnard College. Violations of any policy or procedure may result in suspension of network access, disciplinary action, or other serious consequences or penalties. All users are advised that, at any time and without prior notice, system support personnel may monitor any portion of the system for maintenance, unauthorized usage, and other purposes.

Barnard Guest
Visitors on campus (including Columbia students and faculty) may connect to the Barnard Guest wireless network. The Barnard Guest wireless network does not require a username or password.
To connect to it, select "Barnard Guest" from your device's list of networks.

Barnard Secure
Students, faculty, and staff are encouraged to use the Barnard Secure wireless network. Log into Barnard Secure with your Barnard account username and password (the same information you use to log into myBarnard and gBear).
To connect to Barnard Secure, select "Barnard Secure" from your device's list of networks.  When connecting, you will be prompted (once) to accept a security certificate from radius.barnard.edu.
NOTE: If your phone asks for the domain, enter barnard.edu 
Configuring Barnard Secure as your default wireless network:
Windows: In the "Wireless Network Connection" properties, select Barnard Secure from the "Preferred networks" list and click the "Move up" button until Barnard Secure is the first preferred network in the list.
Mac: In "Network" preferences, click the "Advanced" button and drag "Barnard Secure" into the top position in the "Preferred Networks" list.
Eduroam
Eduroam provides encrypted network access for visitors from participating institutions, without the need for guest or temporary logins. Barnard participates in Eduroam, and visitors to campus will see and be able to connect to the Eduroam network.  Barnard community members who will be visiting other Eduroam institutions can set up their Eduroam connections (using your Columbia UNI and password) before leaving, and automatically connect when they arrive at the other campus - please see CUIT's instructions to pre-configure your device.