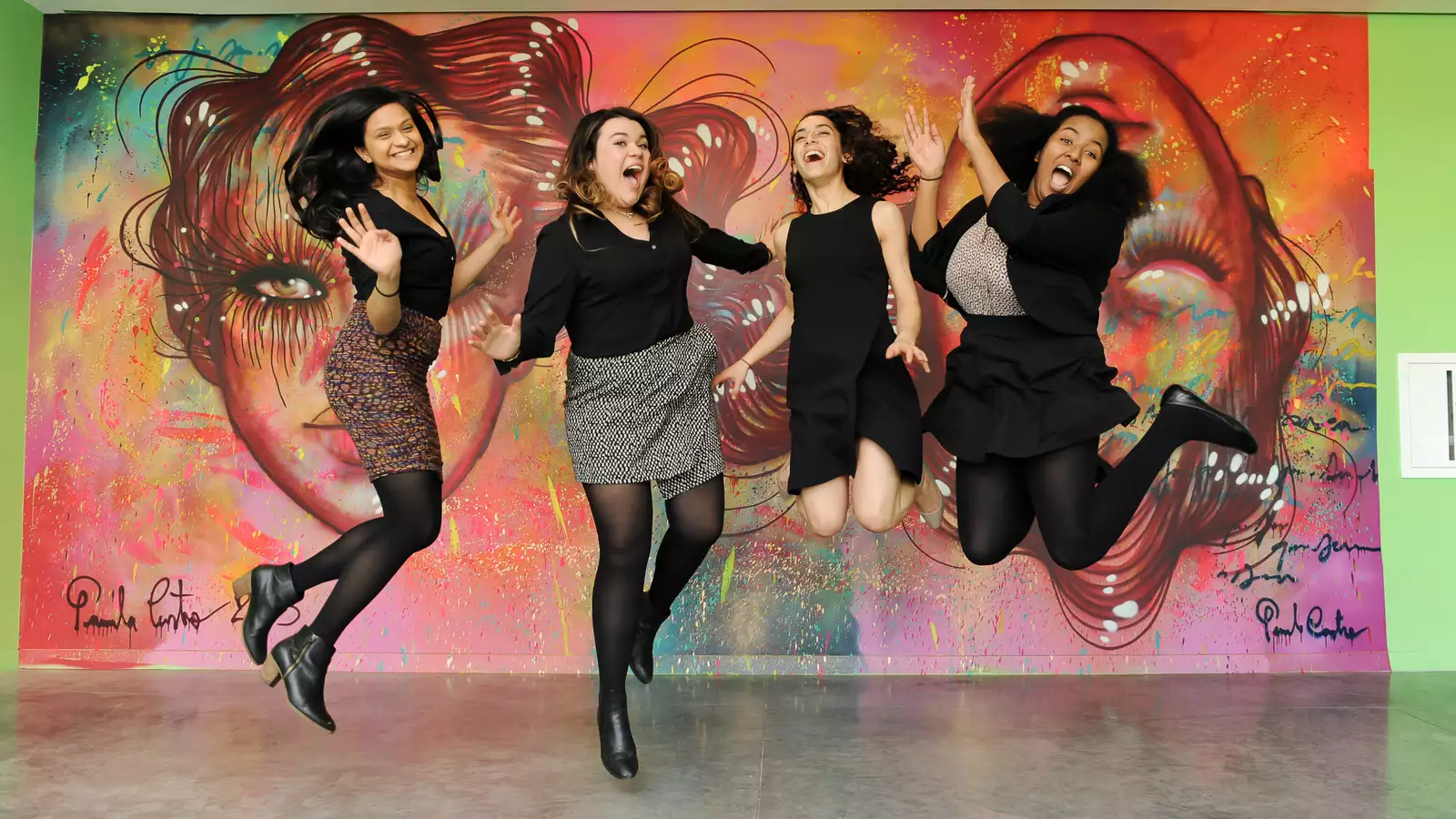 Understanding Your Financial Aid
Barnard College meets full demonstrated need for eligible students. Financial need is established from the difference in the cost of attendance and the estimated family contribution. Students must reapply for aid each year in order to reevaluate a family's ability to pay.
Types of Aid
Barnard offers several types of awards and resources to meet a student's demonstrated need. The type of aid offered is dependent on the student's eligibility as determined by the financial aid application.
Barnard Grant is need-based funding provided by Barnard College. Barnard Grant does not need to be repaid and is awarded based solely on a student's demonstrated financial need as determined by the Financial Aid Office.
Federal grant eligibility is determined by the FAFSA. Federal grants include the Pell Grant and the Supplemental Education Opportunity Grant (SEOG).
New York state residents may be eligible for a Tuition Assistance Program (TAP) grant. Eligibility for the TAP grant is determined by information from the FAFSA as well as the NY State TAP Application. New York residents who transfer their FAFSA data to the Higher Education Services Corporation (HESC) will receive notification to complete a TAP application after submission of the FAFSA. The Financial Aid Office will confirm TAP eligibility during the financial aid review process.
Please note: Students may also complete the TAP application directly through the HESC website.
Many students receive scholarships from outside organizations and agencies, such as merit-based scholarships, community scholarships, high school scholarships, employer tuition benefits, and veterans' benefits. All outside scholarships are used to reduce your Stafford loan, followed by your student contribution. Scholarships in excess of the combination of those two amounts will reduce the Barnard Grant by the excess amount. Outside scholarships do not reduce the parent contribution.
More information on our outside scholarships policies can be found on our General Policies page.
To help fulfill self-help requirements, Barnard offers the following:
Federal Work-Study Program (FWS)
Priority for participating in the FWS Program is given to students demonstrating the greatest need. This is a federally funded program and is only available to students receiving grant aid from the College. On- and off-campus jobs are arranged through Beyond Barnard.
Barnard College Job Program
Barnard provides a variety of on-campus jobs with priority given to students receiving aid directly from the College.
Families may borrow federal and/or private loans to help finance each year at Barnard. Learn more about federal and private loans.
Calculating the Cost of Attendance & Grant Aid
Students' financial aid packages are based on total educational costs incurred during the academic year. The Financial Aid Office will use the following budgets for students in 2024-2025 to determine the eligibility of each applicant. These budgets are called the cost of attendance.The cost of attendance below is for the full year. Any changes to the cost of attendance may also impact a student's financial aid eligibility.
| | | |
| --- | --- | --- |
| | Resident | Commuter |
| Tuition and Fees | $66,246 | $66,246 |
| Room and Board* | $20,582 | $6,613 |
| Books/Supplies* | $1,150 | $1,150 |
| Miscellaneous* | $1,830 | $1,830 |
| Transportation* | $1,070 | $1,070 |
| Direct Loan Fees* | $50 | $50 |
| Total Basic Budget | $90,928 | $76,959 |
*These amounts are estimates and subject to change
Barnard also gives each student an allowance towards transportation and it may vary based on residency. The Financial Aid Office realizes that even though the above allowances are estimates and may not reflect the exact expenses incurred by each student. The combined allowances will permit the student to meet her expenses at Barnard for the academic year. Any cost incurred above these allowances may be assumed by the student and her family.
The following formula is used to determine a student's financial aid awards:
-Total Cost of Attendance
-Total Student Aid Index
-Total Self-Help (Job and Loan recommendations)
_________________________________________
= Total Grant (Total Grant refers to Barnard Grant, federal grants, state grants, etc.)
The Family Contribution
The Family Contribution is the amount Barnard expects the student and parent(s) to contribute toward educational costs each academic year.  Families may choose from a variety of payment and loan options to meet these costs. 
Parent & Student Contributions
The parent contribution for Barnard aid is based on information supplied on the FAFSA, CSS Profile and documentation of all income and assets.
A family's total income is calculated by adding all sources of income*. In cases of divorced or separated families, the incomes from both parents are considered to determine the total family income.
Parental assets considered include cash, savings, investments, trusts, home equity, other real estate equity, and business equity.
*All sources of income includes income from partnerships, corporations and other businesses. Untaxed sources of income may include tax-deferred pension contributions, Social Security benefits, child support received, tax-exempt interest, etc.
Students are expected to contribute toward their college expenses from summer student income and a portion of any assets.
The Self-Help Component
The Self-Help portion of the financial aid package includes a recommended loan and job award based on year in school. Students may use any outside scholarships from external organizations to replace this portion of the package.
Your job award may include either of the below:
Federal Work-Study Program (FWS)
Priority for participating in the FWS Program is given to students demonstrating the greatest need. This is a federally funded program and is only available to students receiving grant aid from the College. On- and off-campus jobs are arranged through Beyond Barnard.
Barnard College Job Program
The Barnard College Job Program supports any student wishing to work on campus for the academic year. Campus jobs are arranged through Beyond Barnard.
Students typically borrow the loan portion of their self-help from the federal government via the Federal Direct Stafford Student Loan Program.
A recommended loan amount will be included in the financial aid package based on the student's year in school. Annual maximums are $3,500 for first-year students, $4,500 for sophomores, $5,500 for juniors, and $5,500 for seniors. More information can be found on our Apply for Loan page.
As of Fall 2023, Barnard has updated our outside scholarship policy. Outside scholarships will be used to reduce the recommended loan and/or student contribution portion of your package.
If the outside scholarship exceeds the self-help amount, the Barnard Grant is then reduced dollar for dollar. The outside scholarship cannot reduce the Parent Contribution.
If you are the recipient of a scholarship from an outside agency or foundation, you must inform the Financial Aid Office in writing and upload a photocopy of your scholarship notification letter to your Barnard Application portal. For additional information regarding our outside scholarships policies, please visit our General Policies page.
Loan & Payment Options
Federal Direct Parent Loan for Undergraduate Students (PLUS)
PLUS loans are available to parents who would like to borrow all or a portion of the family contribution. PLUS loans carry a fixed interest rate. For information regarding PLUS loans interest rates and fees please visit The Federal Student Aid Website. Repayment begins 60 days after full disbursement or parents may request a deferment to delay repayment until after the student graduates.
Private or Alternative Loan Programs
Barnard encourages students to exhaust all federal loan options before considering any private loan funding. Families can contact our office for guidance on loan options.
Barnard offers a monthly payment plan that divides your semester balance into five monthly payments. More information on the payment plan can be found on the Bursar's Office website.
Barnard-JTS Double Degree Students
Jewish Theological Seminary Double Degree Students must submit a financial aid application to Barnard in order to be considered for financial aid at Barnard.
Students eligible for a Barnard Grant will receive a financial aid letter from Barnard that outlines the combined budget from both schools and the awards from both institutions. Aid is adjusted based on the number of credits the student plans to take at each school every semester. Awards are finalized when enrollment is confirmed in late spring/early summer for the Fall.
For more information on financial aid for the Double Degree program, please visit the Jewish Theological Seminary Double Degree Program website.
Study Abroad Students
Students who have been approved to study abroad for the semester or academic year will receive financial aid decisions based on their study abroad budgets.  While the Family Contribution does not change, the Financial Aid Office will adjust the student budget to reflect the different costs associated with studying abroad and revise the grant accordingly.  
All students who receive financial aid are required to meet with a financial aid counselor to discuss their study abroad budget during the study abroad application process.
For information about study abroad budgets and billing procedures, please visit the Financial Aid for Study Abroad Students page.
Financial Aid & Your Bill
The financial aid award letter is not the same as your actual bill. The financial aid award letter outlines your family's expected contribution for both billed and non-billed expenses, but it does not specify the final amount you will be charged each semester. The Bursar's Office will release your fall bill in early July, and it will be due August 1. Your spring bill will be released in early November and will be due December 1.
Please visit our Financial Aid & Your Bill page for a guide to how financial aid is applied to the bill, as well as information on payment options.