Barnard's Commitment to Climate Action
In order to equip our graduates to tackle the challenges posed by climate change, to make our institution more resilient, and to become a leader in the field of climate science, we are building thoughtful and powerful responses to climate change across our campus. 
Climate Action Vision
Barnard's Climate Action Vision Statement outlines the changes being made on campus in order to lower our emissions and prepare our students. It was developed in collaboration with a range of students, faculty, and staff and provides goals for our academics, our finance and governance, and our campus culture and operations.
It's all connected
Individual wellness, a diverse and inclusive community, and a healthy environment are all part of building a sustainable future. Join us as we connect the dots between our students, our communities, and our planet.
Get Involved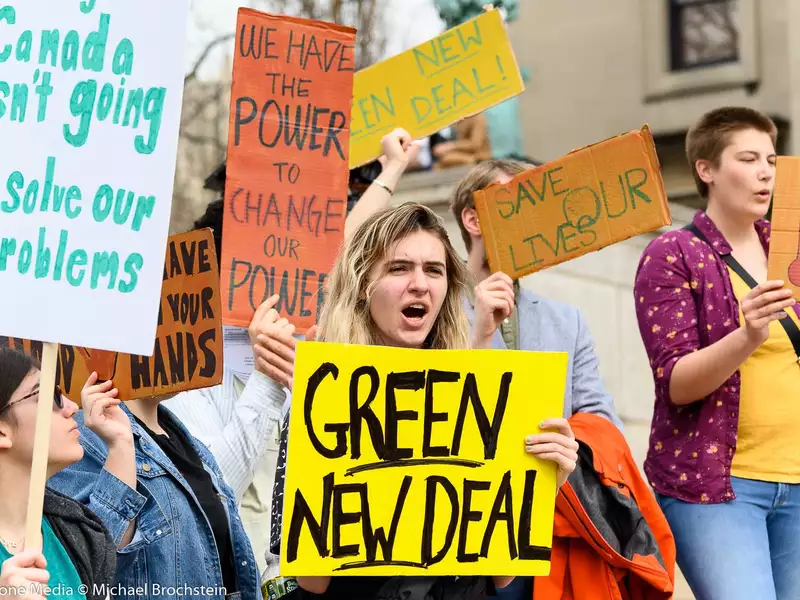 Learn about campus organizations to work with and how you can engage with sustainability on campus.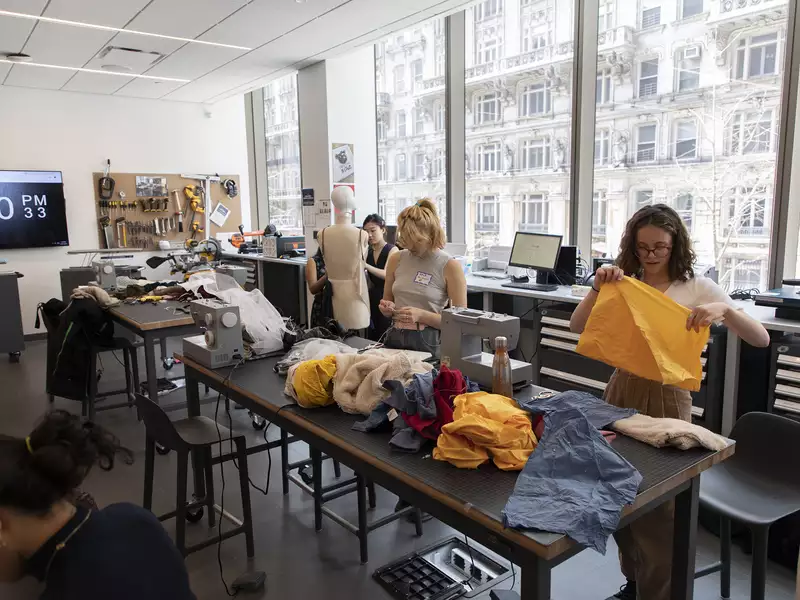 Join our upcoming Fall Community Outing on October 17, from 3:30 to 5:30 p.m. in Riverside Park! Students, faculty, and staff are all welcome. Sign up here!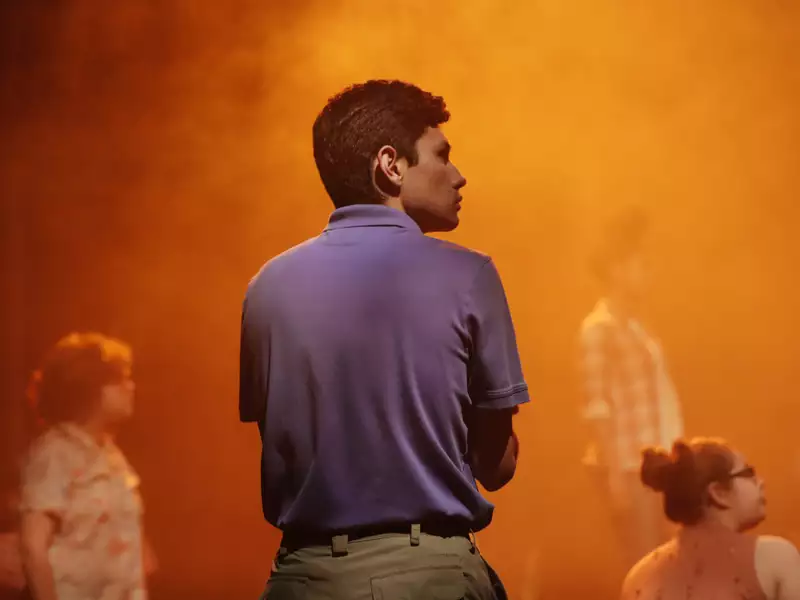 Learn more about opportunities to dig deeper into climate and sustainability at Barnard through coursework and research. 
Explore climate action at Barnard through our three main areas of focus: 
Barnard's coursework and research engage with sustainability from all angles, from climate science and renewable technologies to environmental justice and social and cultural interpretations of the environment. 
Barnard's goal is to integrate sustainability as a priority across all levels of the institution, from the reorientation of our endowment away from fossil fuels to student involvement in creating campus sustainability policies. 
Campus Culture & Operations
This commitment includes both operational changes, in our energy usage and our waste production, as well as social and cultural changes. 
It's All Connected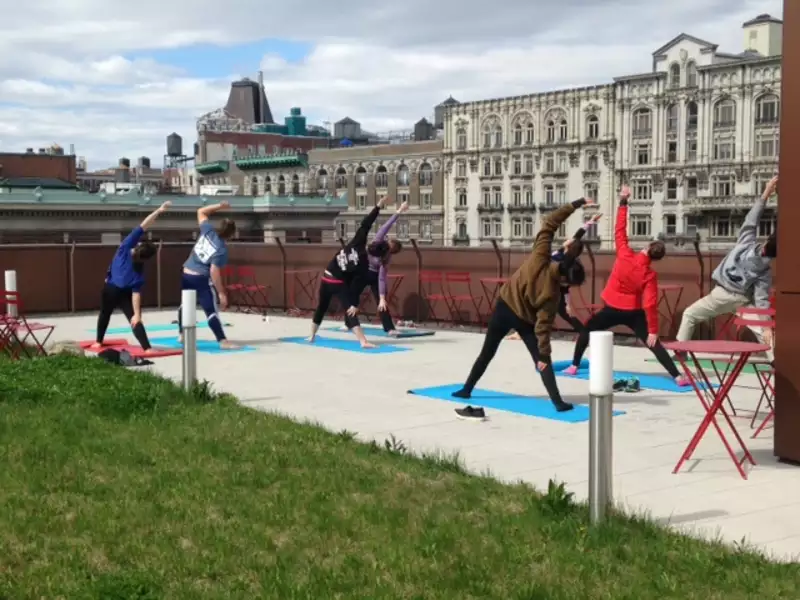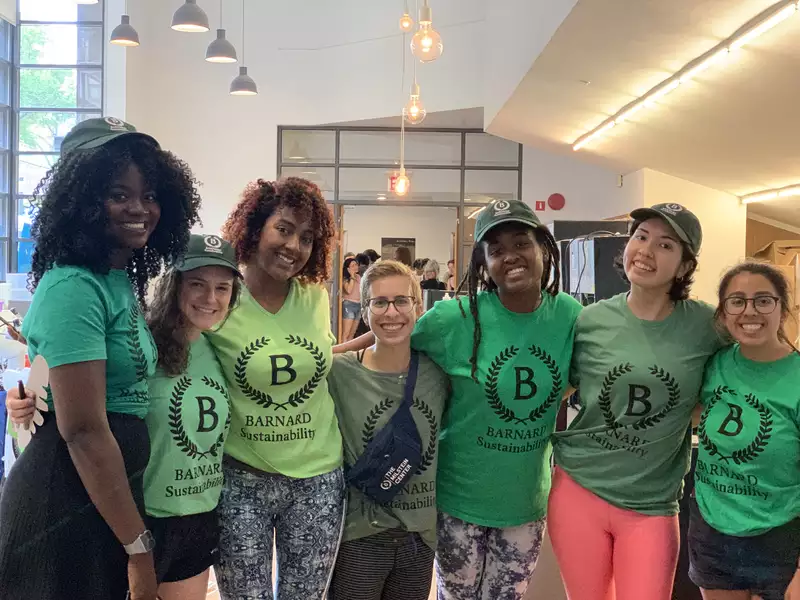 Building a sustainable campus requires a healthy, inclusive community. Community resources on campus include Well-Woman and Residential Life.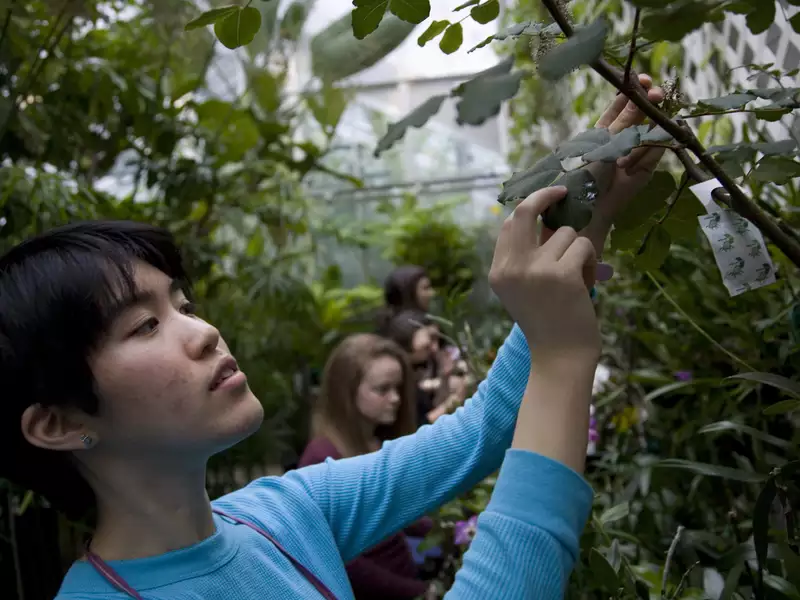 In order to feel well, as an individual or community, we need a healthy, sustainable environment. Join us in sustainable initiatives on campus!
Contact Us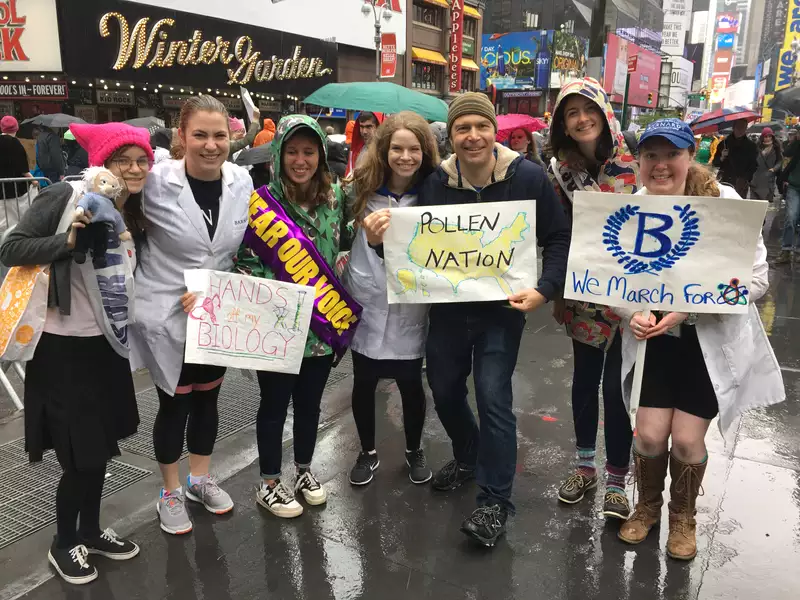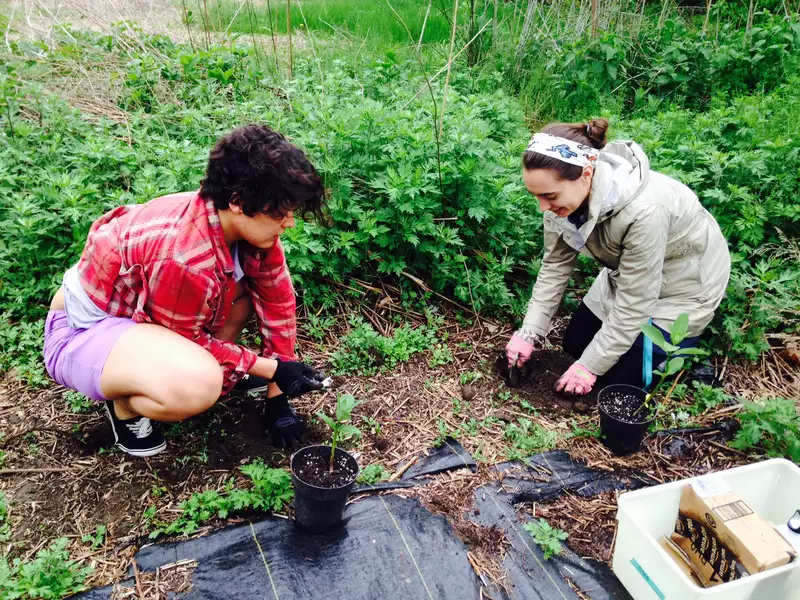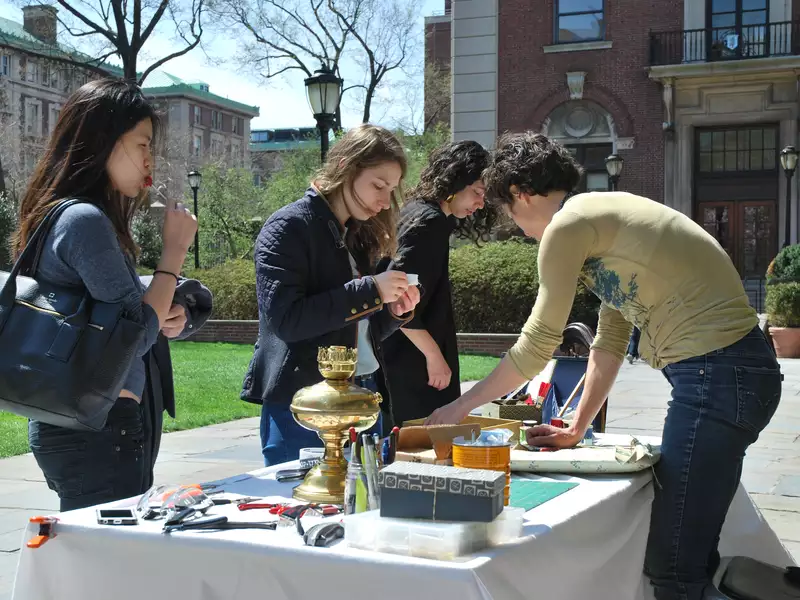 In Person
Stop by our office space! Location coming this Fall.