Barnard's Commitment to Climate Action
Barnard's Climate Action Vision is a 360-degree approach that prioritizes the role of women, people of color, and low-income communities in defining new paradigms for climate leadership.
Upcoming Events
Join us this semester for our campus conversation series and apply to be a member or our citizens assembly.
It's all connected
Individual wellness, a diverse and inclusive community, and a healthy environment are all part of building a sustainable future. Join us as we connect the dots between our students, our communities, and our planet.
The Sustainable Practices Committee (SPC) at Barnard College stands in solidarity with the fight for justice and anti-racism, reaffirming our commitment to  helping dismantle environmental racism. And we pledge that our actions will reflect this. Join us this year for campus conversations and citizens assemblies on Sustainability, Access, and Affordability, Sustainability in the Curriculum, and Carbon Neutrality. Sign up for updates on upcoming events here or learn more here.
Click here for our full statement on anti-Racism.
Get Involved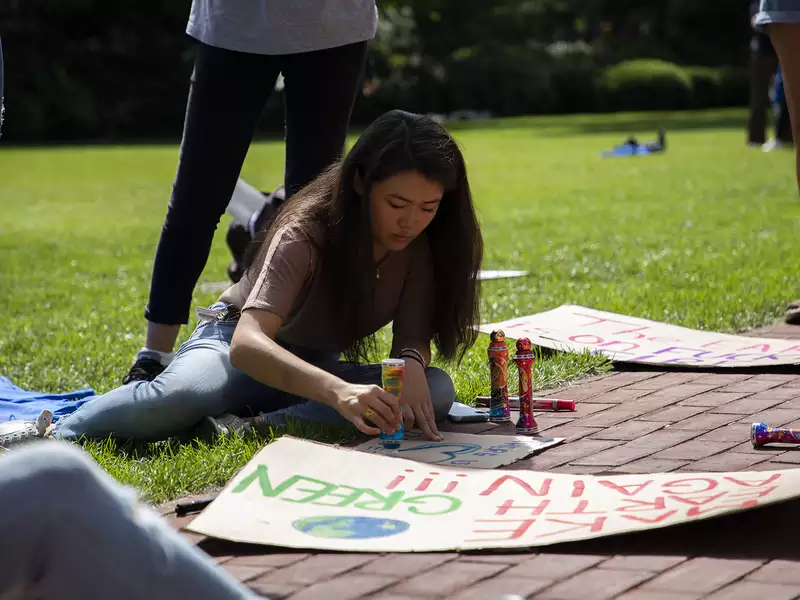 Learn about campus organizations to work with and how you can engage with sustainability on campus.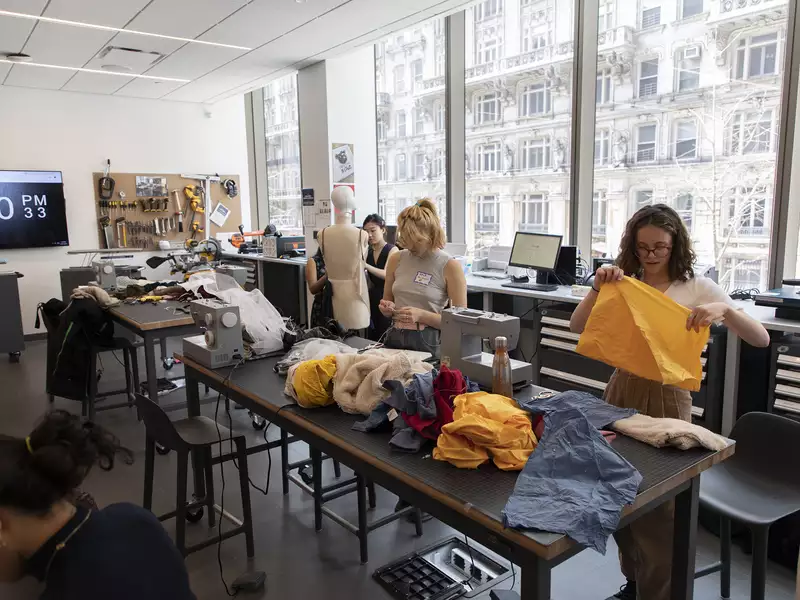 Check here for ways to connect, learn, and take action.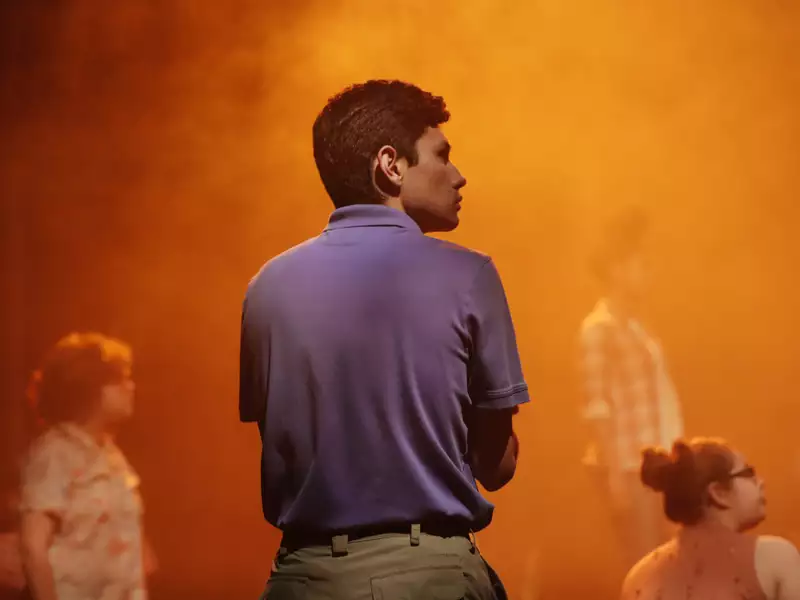 Learn more about opportunities to dig deeper into climate and sustainability at Barnard through coursework and research. 
In The News
We're redefining leadership — for the better.
 
April 22, 2020
The Inclusion and Climate Action Grants distributed more than $16,000 combined to nine projects led by students, faculty, and staff.
February 14, 2020
Explore climate action at Barnard through our three main areas of focus: 
Barnard's coursework and research engage with sustainability from all angles, from climate science and renewable technologies to environmental justice and social and cultural interpretations of the environment. 
Barnard is committed to incorporating climate action and sustainability into its decision-making, from strategic planning to student involvement in creating campus sustainability policies.
Campus Culture & Operations
This commitment includes both operational changes, in our energy usage and our waste production, as well as social and cultural changes. 
It's All Connected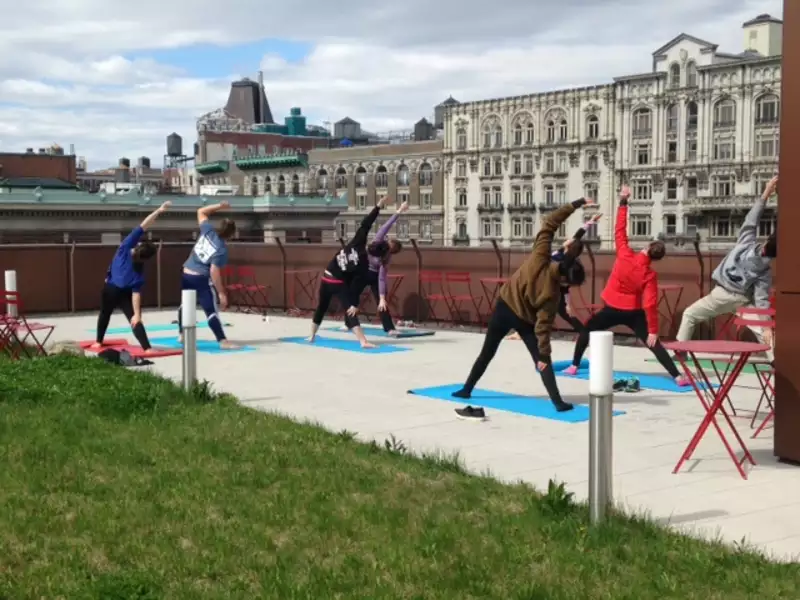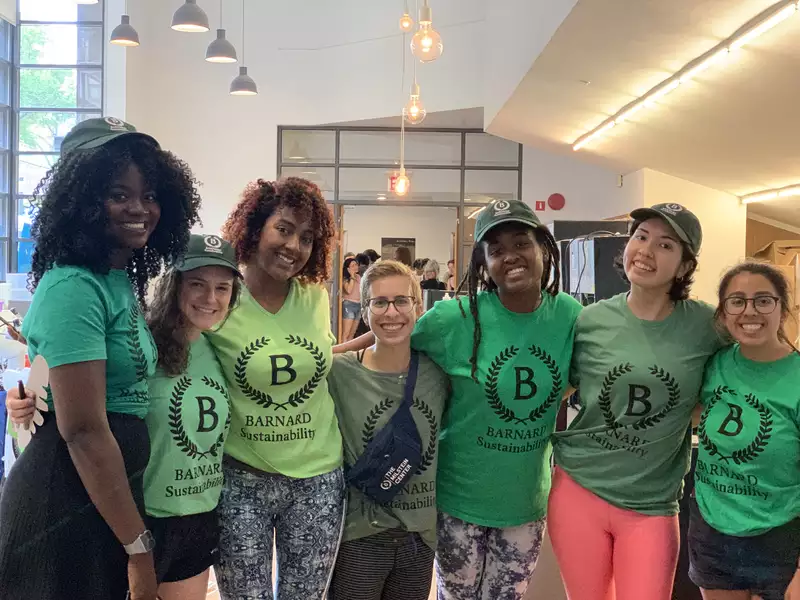 Building a sustainable campus requires a healthy, inclusive community. Community resources on campus include Well-Woman and Residential Life.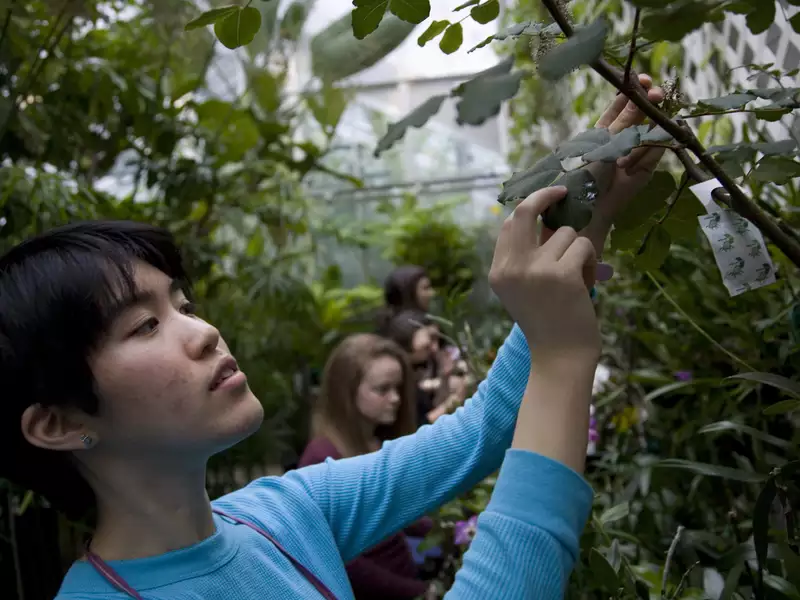 In order to feel well, as an individual or community, we need a healthy, sustainable environment. Join us in sustainable initiatives on campus!
Contact Us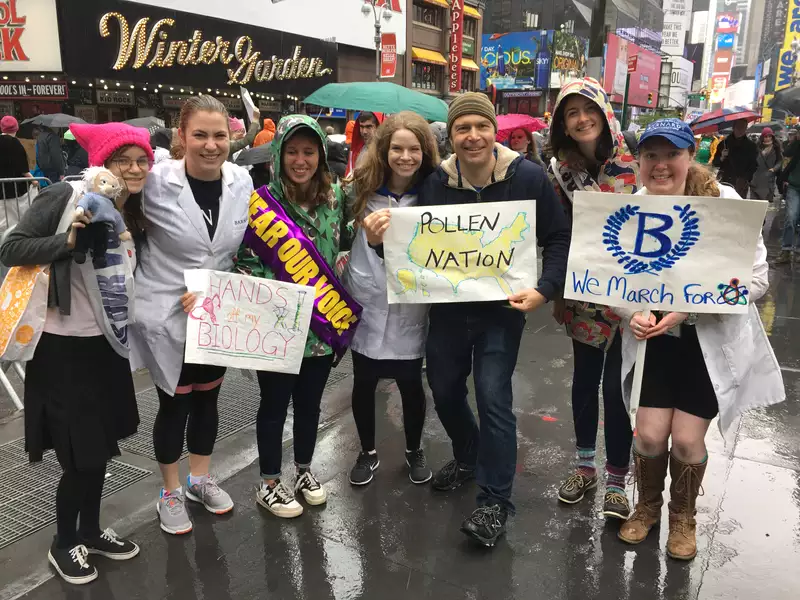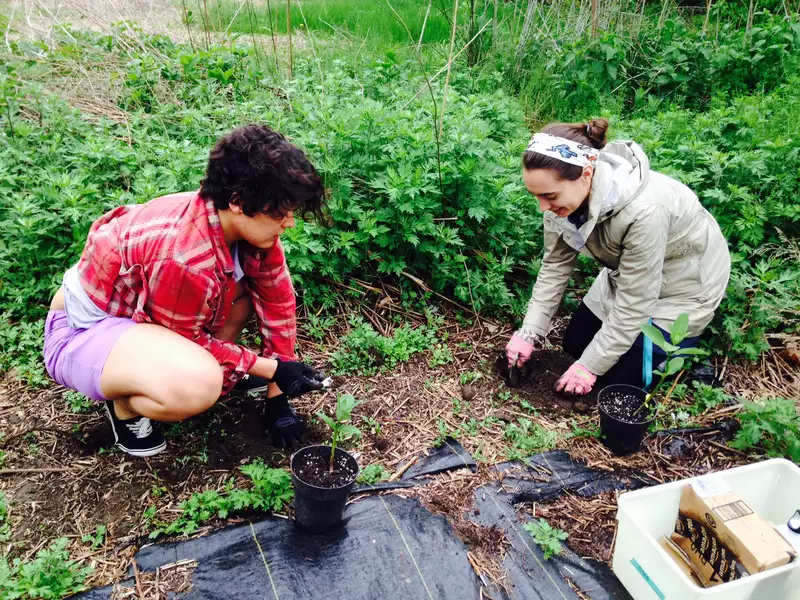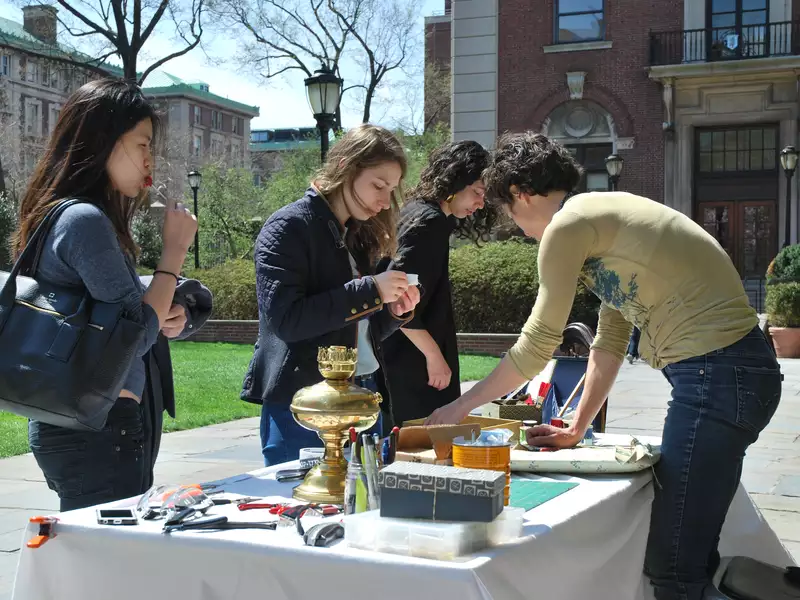 In Person
Stop by our office space: 005 Milbank. 
Reach out by phone: (212) 854-7979