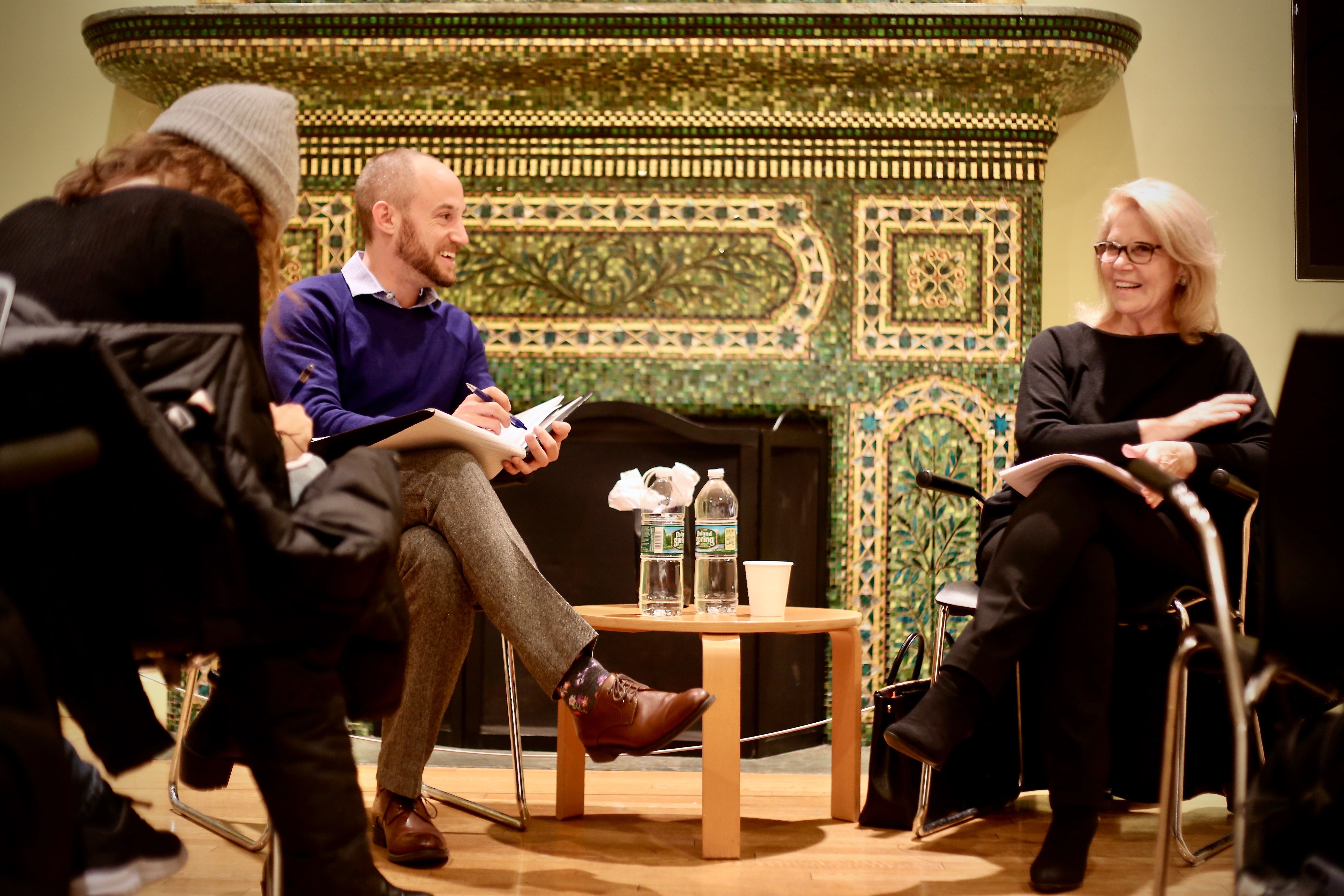 Talking Career Paths with the Barnard Community
Career Insights is an event series that happens throughout each semester, connecting students to graduates and friends of the College. Students can hear perspectives on careers, learn about the transferable skills gained in various areas of study, and practice networking and connecting with Barnard graduates (and with each other). The ambition is especially to feature topics and themes that often escape dominant narratives about careers, and highlight the diversity of graduates pursuing academic, corporate, nonprofit, artistic, and governmental trajectories. Students can read about (and register to attend) upcoming programs by logging into Handshake and exploring the Events section.
A playlist of many Career Insights events can be found on the Beyond Barnard YouTube Channel! A list of previous and forthcoming topics is included below.
Beyond Barnard welcomes recommendations for upcoming Career Insights Programs. Questions? Email beyondbarnard@barnard.edu.
Stay tuned for updates about Fall 2023 installments of Career Insights!
Past programs include:
Pathways in Theatre (pictured)
Careers in Language Teaching
Careers in Neuroscience (a three-part series!)

Librarians, Archivists, Taxonomists, & Museum Careers

History Major Career Pathways

Creative Writing

Studying or Working Internationally
Gender in Healthcare
Careers in Entertainment
Media Production
Careers in Research
Careers for Architecture Majors
Careers in the Life Sciences
Sustainability
Accessibility & Advocacy
Pharmaceuticals & the Future of Biotech
Health Professions
Government and Public Policy
Marketing and Communications
Public Interest Law
The Performing Arts
Fashion & Beauty
The Entertainment Industry
Museums and Arts Foundations
Career Insights at the Metropolitan Museum of Art
The First Generation Job Search
Higher Education Administration
Advocacy & Social Justice Work
Non-Teaching Roles in Education (in partnership with the Education Program)
Computing and Data Science
Financial Services (part of Spring 2021 Finance Focus)
Visible and Invisible Disabilities on the Job Market & in the Workplace
Careers in Art Museums (at the Whitney Museum of American Art)
Recent Major-Based Career Insights events: Psychology, Biology, Cognitive Science, Environmental Science, History, Urban Studies, Chemistry, Language Programs English, and a two-part series for the Department of Neuroscience & Behavior